CEDIA Expo 2011: Energetic and Hopeful
CEDIA Expo 2011: Energetic and Hopeful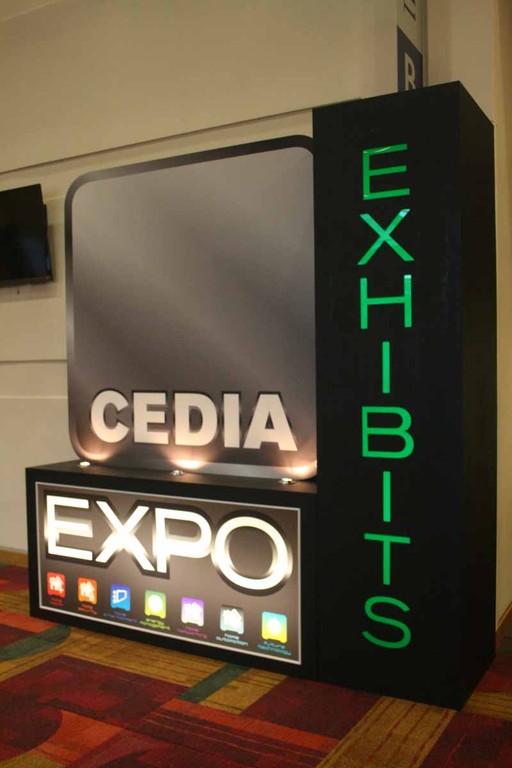 CEDIA Expo 2011: Energetic and Hopeful
I can't explain why, but this year's CEDIA could be best described as energetic and hopeful. While the economy hasn't fully recovered, and this wasn't the busiest CEDIA in recent years, there was something in the floor that could almost be felt. People were generally happy to be there and were really enjoying each other. Maybe it was the shared camaraderie of having survived the bulk of the recession. I mean, everyone who was there was limping along - at least - or excelling despite the downturn - at best. And some companies were not there. While this didn't necessarily place them in the "we closed our doors" category, there was a definite feel of shared accomplishment by those who attended. And as for attendance, there were over 17,500 dealers, manufacturers and other professionals at the show, not counting 444 exhibitors from over 70 different countries.
According to CEDIA's 2011 Benchmarking Survey, the electronic systems contractor, on average is attaining higher growth and profits and this seems to be reflected in the increased volume at this year's show and the overall sense of "we're in this together, let's go make/market/sell/install some cool gear!" Of the attendees this year, a full 25% were first-timers and over 18% of the exhibitors were brand new to the CEDIA Expo.
So what about the education side of things? This year's CEDIA EXPO offered over 100 CEDIA University education courses - not counting the 150 manufacturer product training classes. Of those classes, the most highly attended were those dealing with the burgeoning home networking, content delivery, and emerging technologies markets. That isn't much of a surprise in this age of shifting technology.
This year, CEDIA's Future Technology Pavilion included 29 different companies who displayed technologies and products designed to represent what the future of the residential electronic systems industry  might look like. It was a neat peek into the emerging technologies that might dominate the kitchen, living and sleeping areas of tomorrow and how they might be connected, powered and utilized in a home optimized to take advantage of the latest technologies.
Even the location was better, with CEDIA returning to Indianapolis - a much better (and safer) location than Atlanta, which nobody we've spoken to ever wants to return to. The CEDIA EXPO will again be in Indianapolis next year (September 5-8, 2012) but will return to the much coveted and highly-anticipated Denver, Colorado in 2013. Hopefully it will remain there for at least 5 years or so.
Check out our full CEDIA 2011 New Products coverage or, for more information on CEDIA, visit the association's website at www.cedia.org.
Confused about what AV Gear to buy or how to set it up? Join our Exclusive Audioholics E-Book Membership Program!