Naples Florida Home Does More Than Golf
Naples Florida Home Does More Than Golf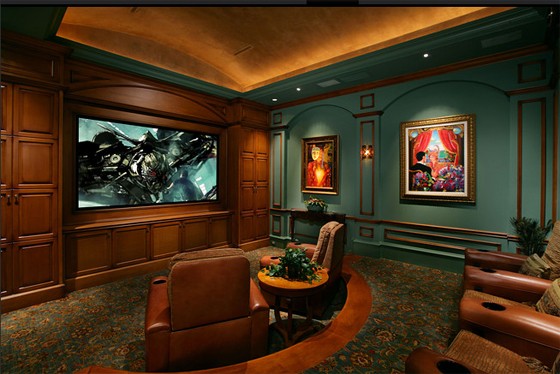 Credits: The Wall Street Journal/Doug Thompson
There are home theaters that focus on luxury, some that focus on high-end equipment, and others that are themed. This latest, from Electronic House's "Cool Homes" section, is all about golf. And that's not a description of the home or the theater itself, mind you. It's just that, while some people have to load up the car and drive to get their golf on, John and Pamela Blakely just look right outside. This is because they live inside the well-regarded Grey Oaks Country Club in Naples, Fla.
Surprisingly, however, the couple's favorite hobby does not involve shooting 18 holes or even carrying bags for the other homeowners. Instead, the two have been fixing up houses since the mid-1990s. And when we say fixing up houses - we mean fixing up BIG houses.
According to an article in The Wall Street Journal, the couple bought a lot a few doors down from where they live and built the home you see here. The two say they've invested about $7.2 million in the home, which is currently listed for $6,975,000.I guess that's not bad given the current economy (hopefully, they aren't interested in selling anytime soon).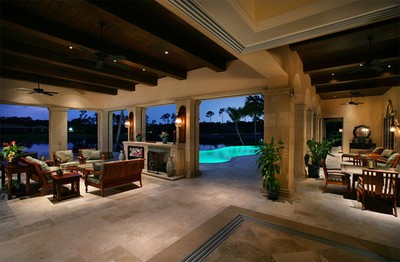 Filling 8,322 square feet with furniture and decorations consumed "just a little" of that cost, as it includes five bedrooms, six full bathrooms and two half bathrooms. That space allowed the couple to install a good amount of technology, including a home theater, zoned temperature control, security features, and more.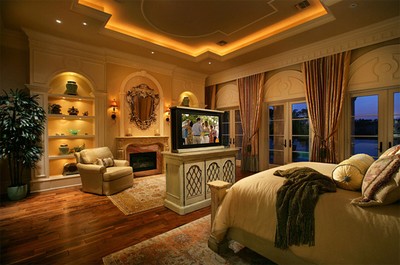 Check out the slideshow for a peek at some of the technology in the home. For a look around the rest of the home, as well as the surrounding views, search for the listing on Sotheby's International Reality (1275 Osprey Trail).