Let's Build a Home Theater PC (2003)
Let's Build a Home Theater PC (2003)
by
Rob Dykens
—
December 05, 2006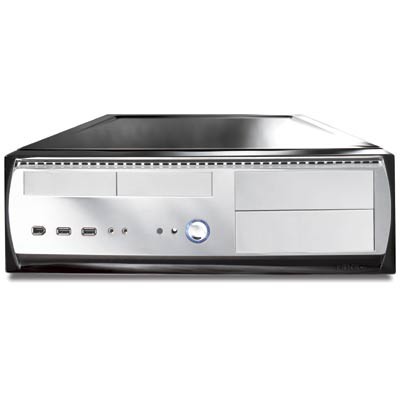 HTPC
Not that long ago, having a full featured, cinema-quality home Theater in your home was a new concept. This hobby has expanded and become more popular over the last several years mainly due to the following circumstances:
Technology is rapidly advancing, therefore creating the capability for the average home user to easily acquire quality equipment that was once limited only to professionals and studios.
These technological advancements create a large market demand for products of this nature at various price points. People wishing to spend money for entertainment purposes are taking advantage of this trend, which in turn forces manufacturers to come out with higher quality products. These products are becoming smaller and more space efficient, less costly, more durable, better sounding, and more attractive. As a result, there is an increasing demand to have high technology products in the comfort of your own home.
Along with the refinement of all this existing technology, the home theater passion is beginning to merge and become compatible with other forms of high tech entertainment. For example, several new A/V receivers are equipped with a networking card, and have the ability to connect to home networks and utilize MP3 format files.
Another example of this merge is the new "Play Online" functions of Sony's Playstation 2 or Microsoft's XBox LIVE! New kits are available to owners of such platforms consisting of a hard drive, modem or ethernet adapter, giving them the ability to connect to online gaming environments to participate in Massively Multiplayer Online Role Playing Games (MMORPG) such as Final Fantasy XI.
A fairly recent addition to the home Theater world that is a personal favorite of mine is the home theater PC (HTPC). These systems are a very versatile tool and are a great addition to any home theater because of their relatively easy integration into any system. They can be a fully customizable solution outfitted with whatever hardware you require.
A few examples of potential uses for a home theater PC include:
Personal Video Recorder: (Commonly referred to as PVR, DVR or the proprietary TIVO) When coupled with the right software, this hardware function allows you to do a number of tasks including live video capture, recording television programs directly onto a hard drive for later viewing, editing or archiving video and even pausing live TV and resuming later.
Digital Music Storage: With today's high capacity hard drives, USB MP3 players, and a vast array of software designed for MP3 collections, one can store a staggering amount of songs, as well as play tracks, edit playlists, author MP3's, or delve into other digital music formats including .WAV, .WMA, Ogg Vorbis etc.
Gaming: There is not much more of a wow factor than hooking your PC up to your big screen and settling down for a good game with top quality image and sound. Todays's cutting edge televisions are often equipped with the appropriate inputs to connect the HTPC to the TV such as RGB or DVI, which are great methods of connection yielding great color, resolution and a high definition image. Not to ignore that today's soundcards have come a long way from the analog two channel offerings of the past. Today's soundcards come packed with features which may include up to 7.1 channels, Dolby Digital or DTS decoding, gold plated jacks and connectors, EAX sound processing, and a SB1394 connector for high speed transfer of audio data. A lot of higher end soundcards are now including audiophile grade connections such as digital optical to output straight into the A/V receiver.
Video Scaling: With the advanced rendering of the HTPC's graphics card and certain software, one can scale video sources such as DVD to bring it quite close to a high definition picture. Another point to note is that with the DVD ROMs that exist for computer users, the average layer change of a DVD is less disruptive, if noticeable at all. The higher speeds of these DVD drives are what make this possible.
Now that we have an idea of the most common features of a HTPC, let's get down to actually building one.
Confused about what AV Gear to buy or how to set it up? Join our Exclusive Audioholics E-Book Membership Program!