Integra DTR-60.5 Receiver with HDBaseT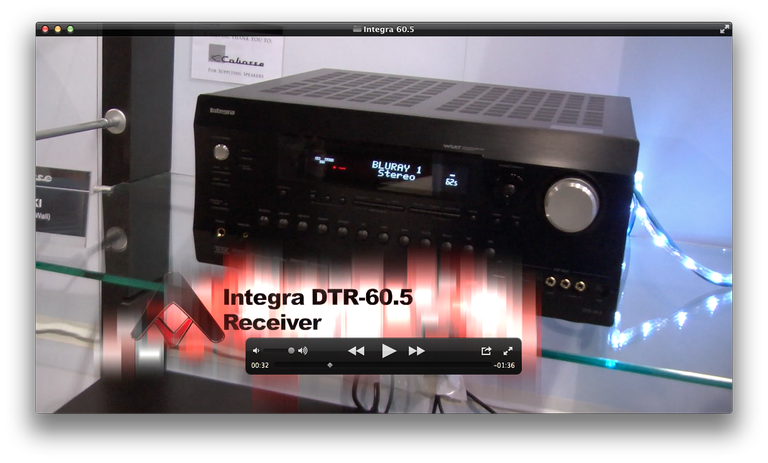 Integra DTR-60.5 Receiver with HDBaseT
Summary
Product Name:

DTR-60.5 Receiver with HDBaseT

Manufacturer:

Integra

Review Date:

September 28, 2013 08:44

MSRP: $2300
First Impression:

Gotta Have It!
Integra's DTR-60.5 AV receiver is the second HDBaseT-enabled AV receiver we saw at the CEDIA 2013 Expo. They also have the DHC-60.5 which is the processor version of this receiver. This new receive came out about a month ago and retails for around $2300, so it's not for the faint of wallet, but it is a really cool product and installers should go nuts over this thing. What's exciting about HDBT, of course, is that you can send video over 100 meters via shielded CAT6 cable. And that's what they are doing in the booth, sending the video over the cable to a Toshiba display on the far wall. They're showing off Terminator 2, and the picture looks beautiful. The HDBaseT output requires a receiver on the other end, but that means you can use any HDBT receiver product from Atlona Snap AV, Wyrestorm, Gefen, etc. It just works. 
We're excited to see this on AV receivers because HDMI is so difficult to get going over longer distances, so anyone who brings HDBT into receivers and/or other products (like displays and BD players) is our hero. When that all comes together we're going to start being able to do some cool stuff—like put video and audio products where we couldn't before and we're going to be able to do it with CAT6 cable (which costs like nothing). It's going to be awesome.
The DTR-60.5 is Integra's middle receiver, with THX Ultra2 Plus certification and 9 channels of amplification at 135 wpc. If you're really ambitious, the receiver sports 11.2 pre-amp outputs, so you can add front wide channels to your 7.2 setup, plus there are 11 pairs of speaker binding posts on the back so you have lots of options for wiring up your system and zones.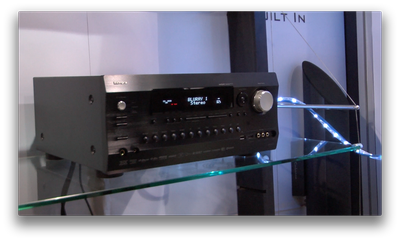 The DTR-60.5 has nine HDMI inputs including one the front and one output (not including the HDBaseT output, which can be sent to the main zone or Zone 2). This is great news for Integra, and great news for installers who are going to be using systems like these to cut costs and wire up homes in a way that is quicker, smarter and nearly hassle-free.
Unless otherwise indicated, this is a preview article for the featured product. A formal review may or may not follow in the future.