Understanding Surround Sound Production
Understanding Surround Sound Production
by
Patrick Hart
—
December 05, 2004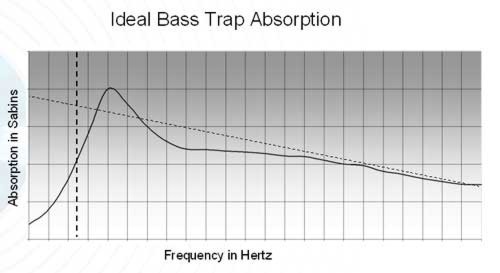 Co-presented by DTS, Genelec, Soundfield, Steinberg and Real Traps
at the 117 th AES Convention

When our friends at DTS offered to fly me to San Francisco to cover a seminar they were putting together, I was intrigued. From it's somewhat generic sounding title I was at a loss to figure out how this seminar presentation would play out.
Real Traps, a room acoustics company who have made a name for themselves in tweaking out recording studios were not mentioned in the initial press releases to this seminar so the only other company with which I had great familiarity was Genelec ., one of the most respected powered-studio monitor speaker suppliers to the professional industry.
Imagine my delight then when it became apparent that DTS, a supplier of high resolution decoding algorithms, had taken on the somewhat formidable task of teaching a complete nuts-to-bolts approach to recording and studio design which, fastidiously followed, would allow a recording engineer or producer to hear and thus maximize DTS' high resolution capabilities in the prescribed recording environment. And in only 1 ½ hours no less!
Well, the bad news is that such a task, utilizing 5 presenters speaking for only minutes each, could cover only very basic concepts or explanations of their products. The good news is presented here. DTS' Rodney Orpheus, who records out of a 400 year-old Elizabethan manor in England, was gracious enough to chase down the slides used by each of the 5 presenters for each of their presentations so it could all be reassembled here.
Most times when evaluating a recording, most of us have no idea how much manipulation (or lack thereof) took place in preparing that recording for sale. We have no way of knowing what the room acoustics were, the monitors used, the microphones, the mixing console or the numerous black boxes through which the signal passed until it reached a final encoder such as the Steinberg SP451 Surround Sound Processor whose embedded Nuendo software carries the DTS encoding algorithms.
After reading the details of this seminar which follow, perhaps a greater perspective can be had as to how the mover's and shakers in the recording industry are reconfiguring their recording studios and DAWs (digital audio workstations) for surround. New tools are also required for surround, and are being made available by innovative companies such as Soundfield . Their single-microphone solution to recording stereo and surround is fascinating in both its design ingenuity and awesome capture of surround information…let's start from the beginning…
Real Traps was the first presenter and it is interesting to note that they affix their own subtitle to the main Understanding Studio Production theme. That subtitle was " The Importance of Acoustic Treatment in Music Production " (The underline of "music" is mine.) Also of interest, to me at least, was the fact that, like consumer audio, the pro audio guys are slow to adapt to some of the newer, proven methods of controlling bass in a room. The use of 1/12 th octave minimum, single-band parametric EQing of subwoofers in the room is not yet mentioned. Instead, longer- recognized methods of controlling bass are recommended. From Real Traps slide set:
Useful Guidelines
All rooms need acoustic treatment for:
- Bass trapping at the lowest frequencies possible, for a tight low-end
- Control of first reflections for mid/high frequency imaging
The smaller the room, the more low frequency absorption is needed:
- Reflections are greater in amplitude
- Modes are fewer and spaced further apart
Especially relevant for the trend in ever-smaller production rooms
As best we can determine, you can't have too much bass trapping..if …your bass traps are designed properly
The Ideal Bass Trap
Substantial absorption to as low a frequency as possible including those well below 125 Hz.
Absorption that decreases at the higher frequencies (above 200 - 300 Hz)
Easy to mount and move (transportable)
Comes in convenient sizes to accommodate room geometries
Optional stand for floor mounting
Class A Fire Rated for safety in public and private venues.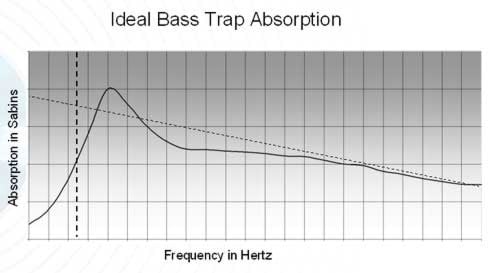 Confused about what AV Gear to buy or how to set it up? Join our Exclusive Audioholics E-Book Membership Program!