Pass Labs Xs-300 and Xs–150 Amplifiers Preview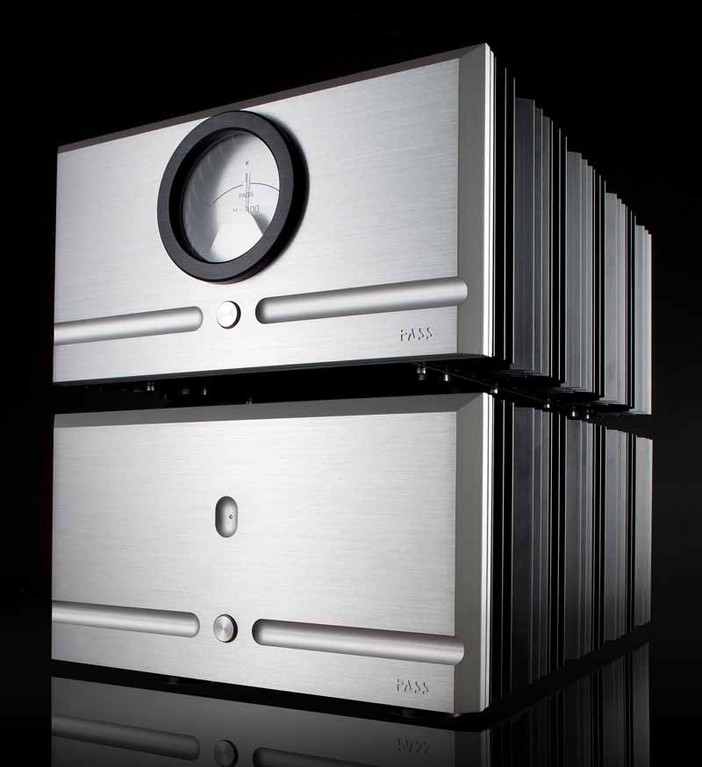 Pass Labs Xs-300 and Xs–150 Amplifiers
Summary
Executive Overview
Pass Labs busted out their new Xs-300 and Xs–150 Amplifiers at the Venetian to tickle the ears of audiophiles and amateurs alike. These are actually just the first entries in what is slated to be a new generation of Xs Series amplifiers. CES is a great place to do this as it affords, in the Venetian at least, a great place to sit and listen and take in the full experience of what a $65,000 or $85,000 amplifier can, hopefully, do. Made out of billet gold and platinum... just kidding... The new Pass Labs amplifiers are designed to measure well objectively. But they are also designed to perform subjectively as well as they measure. Pass Labs claims their new enhancements further narrow the gap between what scientific measurements report about amplifier performance and what the human ear subjectively hears. That's pretty cool - and for the asking price we'd expect nothing less.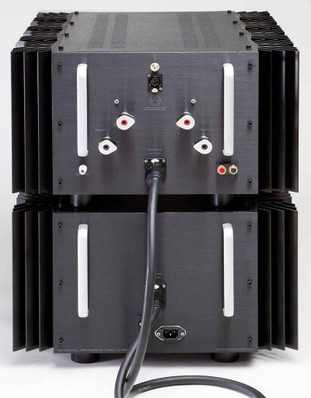 The Xs-300 and Xs–150 Amplifiers are monoblock models delivering 300 and 150 watts, respectively. Both models employ double-stacked chassis, with the power supply and current source in one chassis and the input and main output stage in the other chassis. The separate power supplies enable a bounty of benefits, including lower electromagnetic noise, twice as much storage capacitance as earlier Pass Labs amps, banks of high-speed/soft-recovery rectifiers, improved high-frequency noise filters, bigger and better transformers, improved passive decoupling, massive heat sinks, and lower standby currents.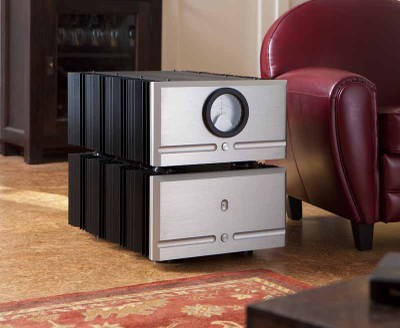 The Xs Series has been three years in development. The first year, Pass Labs settled on the power supply and physical package. The second year, Pass Labs finalized the output stage and front end. The third year, the company refined the front end and the biasing of the output stage.
But now it's deploying.
In the development and refinement process, Pass Labs applied a number of new tweaks, including adjusting the values for push-pull Class A biasing and the amount of single-ended bias in the output stage. It also significantly increased the single-ended bias in the output stage over earlier Pass Labs amplifiers. All three changes delivered major improvements. Pass Labs also installed sturdy output stage transistors, with a combined capacity well over 10 KW, and massive heat sink assemblies capable of 2 KW all day long.
The Xs-300 and Xs–150 Amplifiers will be available in the First Quarter 2012 from authorized Pass Labs dealers at suggested prices of $85,000 and $65,000 per pair MSRP, respectively. Sell your car and buy one.
For more info, check out http://passlabs.com/products/amplifiers

Unless otherwise indicated, this is a preview article for the featured product. A formal review may or may not follow in the future.
Confused about what AV Gear to buy or how to set it up? Join our Exclusive Audioholics E-Book Membership Program!