Wayde Robson Biography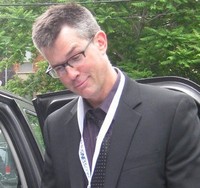 Wayde has over five years professional writing and editing experience and has served as the Editor-in-Chief and/or lead for several top tier web-development teams. He's also highly proficient at web-text usability—making text speak louder than words. While he's a tech nut (self-professed) he's also experienced in generating buzz online. That means that when HE'S excited about something, he has the ability to get YOU excited as well. Wayde is truly an authority in Consumer Electronics and stays up to date on all things digital by being an avid attender of news and press events as well as using his vast web-mojo to make sure he finds out about what's going on before everyone else.
Wayde's Commitment to Audioholics
To boldly go where no writer has gone before...
Find Wayde on...