Russ Miller Professional Drummer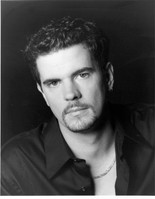 Russ Miller is internationally known as one of the top touring and session drummers of today. As a Multi-Platinum, Grammy award winning recording artist, his musical versatility has led him to work with an incredible list of over 50 international artists including legends like Ray Charles, The Fifth Dimension, Cher, Natalie Cole, Tina Turner & Bobby Caldwell through superstars such as Andrea Bocelli, Nelly Furtado, The Psychedelic Furs, Al Jarreau, Hilary Duff, Daniel Bedingfield and Meredith Brooks. As a star of the Los Angeles studio scene, the Modern Drummer Magazine Readers Poll voted Russ in the top 5 Studio Drummers in the world, 3 years in a row. He has performed on more than 300 albums selling over 26 million copies and dozens of international movies such as "Chicken Little", "O", "Rugrats Go Wild!" "Boondock Saints", "Resident Evil Apocalypse", "Silent Hill" and "Garfield". As a leading recording artist, Russ has played on #1 songs/albums for three years in a row (2000-2003). Along with his many album credits, he has two solo albums, Cymbalism and Arrival on R.M.I Records. In addition, Russ performs clinics throughout the world. Russ also has authored two books: The Drum Set Crash Course and Transitions, along with his two videos, The Drum Set Crash Course and The Drum Set Crash Course Tuning Edition from Warner Brothers Publications. A 5 time Modern Drummer readers poll winner, Russ' solo projects were voted the #1 educational books and videos in the world (2001-2004). For info please visit www.RussMiller.com.
Jeff, Here are you answers!
| | |
| --- | --- |
| Responder: Russ Miller | Answer ranking 1 - 5 |
| 1. Room design including sound isolation, room dimensions, and surface finishes? | 5 |
| 2. Use of acoustical reflection control devices such as absorption and diffusion panels? | 5 |
| 3. Use of acoustical low frequency control devices either passive or tuned? | 5 |
| 4. Acoustical measurements of the room actual or predicted? | 3 |
| 5. Acoustical coupling of speakers to surfaces, i.e mounting options (stands, in-wall, shelves, etc.)? | 3 |
| 6. Speaker positioning? | 4 |
| 7. Spatial response, meaning how the room responds at various positions not just a single location. | 4 |
| 8. Crossover adjustments. | 5 |
| 9. Phase response of speakers including subwoofer(s). | 5 |
| 10. DSP design: number of filter points, measurement points, etc… | 5 |
| 11. Aesthetics including surface finishes, furnishings and lighting? | 4 |
| 12. Consumer demand for innovative acoustical treatment products? | 4 |
| 13. Consumer demand for innovative active room correction products? | 4 |
| 14. Use of specially trained room calibration specialists? | 4 |
| 15. Video Quality? | 5 |
| 16. End user expectation is similar to control room environment? | 5 |
| 17. End user expectation is similar to a commercial cinema? | 4 |
| 18. Dynamic range of content | 5 |
| 19. Changes in musical composition and sound effect elements in relation to the advances in residential theaters? | 5 |
| 20. Changes in surround mix techniques due to advances in residential theaters? | 5 |
Comments from Russ Miller:
I have been a professional musician for over 25 years now. In the 1980's, the tidal wave of electronic instruments, both musical and for production really changed the way we were doing our job. We suddenly had to become knowledgeable about sound design and sonic reproduction. Now the industry is absolutely overtaken by technology. The Irony of the business at this time is that, the most growing distribution format (MP3/ACC downloads) is actually reversing the listening quality of music. We are using high-bandwidth recording in the production of material. 24 bit rates, 96 and 192 Khz sample rates. The MP3 and ACC formats are not even 16bit 44.1khz (CD quality). They are hyper compressed versions of CD's. It is the equivalent of movies being made in 1080i HD formats and sold to the consumer on VHS. Everyone seems to want the big HD 1080i T.V.'s. Yet they are using I-PODS for their music listening. Although, the I-Pod is very convenient, once you experience a high quality audio system for movie and audio reproduction, it's impossible to go back. I really appreciate what many acoustical design firms are doing. With their expertise, consumers can experience audio the way we do in production. We are mixing my new album in 5.1 Digital 24bit/96khz surround. It really is a whole other world of listening to music. I highly recommend that consumers use their DVD players with optical 5.1 outputs direct to digital compatible amplifiers for music listening. There are many great albums available as DVD audio. Combining this with a properly designed listening environment is crucial. Enjoy music in its truest form, with the right equipment and environment!
gullfo posts on December 17, 2007 21:53
i'd have to side on the folks rating the room as one of the most important aspects. as Russ Berger points out, right or wrong, it all interacts as a system. you need a good room, good electronics, and good setup to get the maximum benefit from your system. tweaking via EQ and time/phase effects should be a final step with the understanding that time/phase effect ARC systems will be point solutions rather than a broad treatment.