NuVision NVU40FX5LS Benchmark, Viewing Tests & Conclusion
Perfect Score is 130
NuVision NVU40FX5LS HQV Benchmark total score: 95/130.
All tests were run through the HDMI 1 input (SD at 480i, HD at 1080i).
Test

Max
Points
Score
Pass/Fail
Color Bar
10
10
Pass
Jaggies #1
5
5

Pass
Jaggies #2
5
5

Pass
Flag
10
10

Pass
Detail
10
10
Pass
Noise

10

10

Pass
Motion adaptive Noise Reduction

10

5

Pass
Film Detail

10

10

Pass
Cadence 2:2 Video

5

0

Fail
Cadence 2:2:2:4 DV Cam

5

0

Fail
Cadence 2:3:3:2 DV Cam

5

0

Fail
Cadence 3:2:3:2:2 Vari-speed

5

0

Fail
Cadence 5:5 Animation
5

5

Pass
Cadence 6:4 Animation
5

0

Fail
Cadence 8:7 Animation

5

0

Fail

Cadence 3:2 24fps Film

5

5

Pass
Scrolling Horizontal

10

10

Pass
Scrolling Rolling

10

10

Pass
Total Points
130
95


HQV HD Perfect Score is 100
NuVision NVU40FX5LS Benchmark Score: 100 (perfect)
Test

Max
Points
Score
Pass/Fail
HD Noise
25
25
Pass
Video Resolution Loss
20
20
Pass
Video Reconstruction
20
20
Pass
Film Resolution Loss
25
25
Pass
Film Resolution Loss Stadium
10
10
Pass
Total Points
100
100


Comments on Benchtesting
We're not sure what the underlying tech below the NiDO IV engine is, but our testing showed that it did a very good job overall. There is ample noise reduction, which we found needed to be cranked up to about 60 or 70 to be best realized. There was some balance between noise reduction and motion blur effects due to the panel, but motion adaptive noise reduction was good overall. The TV handles all of the regular cadences well and its deinterlacing actually surprised us with regards to its smoothness. In terms of processing, the NuVision 40" LED-backlit television scored well above average.
Viewing Evaluation
We used the NVU40FX5LS to watch several movies over the review period as well as to play games using our Xbox 360. NuVision's FX5 TVs incorporate a "Game Mode" feature that deactivates most of the on-board video processing within the set to cut down on potential latency. In this way we were able to play rhythm games, like Green Day Rock Band, without much in the way of lag - this is important if you don't want to sing in an echo chamber or get your notes wrong when playing in Expert mode.
BD: Whiteout
Whiteout had several scenes that showed off black levels, but none so poignant as the city sign that points the way from the pole to the different major cities across the world. You can barely read this sign on a poor TV, and just make out the names on a set with excellent black level detail. With the straight on view the contrast (at default) was close to perfect, and the signs were nearly a silhouette. What I did next, however, was angle myself up so that I was above the TV looking down at it. Next I stood off to the left. In both off-axis positions the contrast dropped and the black levels rose. This made the signs easier to read, but showed that the NVU40FX5LS doesn't have a perfect off-axis viewing response and could use some work in that area (IPS, or in-plane switching works well to combat this, though there are other solutions as well).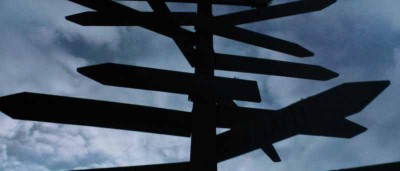 BD: Terminator Salvation
This movie was entertaining, and it was certainly detailed and action-packed. We snapped of a few shots and included them here to show you the level of black detail and crisp response that is possible from this set. One thing this movie brought to light was the difficulty of maintaining black level uniformity with the edge-lit technology NuVision uses. This is a common problem with edge-lit LED LCDs and it looks like there is still some maturity needed in this area. This is more a statement about this type of edge-lit technology (which is primarily responsible for the availability of thinner screens), rather than NuVision.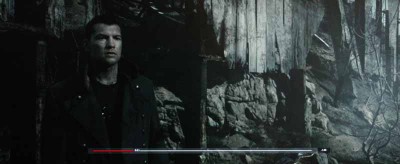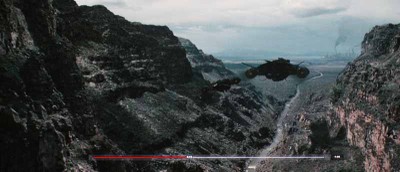 BD: 9
This animated film, which came about from a short film of the same name, seemed to be nothing but a repository for flat screen TV testing material. From the bright and vibrant greens to the intense blacks and quick movements of the creatures that pursued the scientists creations, there was never a time we weren't staring at the screen analyzing how well it did. This movie showed us that as far as the FX5 system goes, it's a great implementation of a judder-eliminating video mode that we wholeheartedly embraced.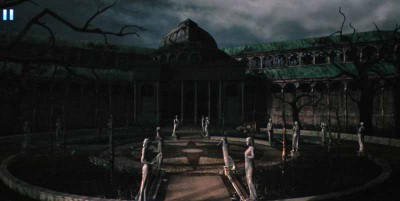 Conclusion
NuVision is not attempting to make a budget product, so don't expect to see a high value rating on this set. In addition, the company's focus is on providing a good quality product to its dealers and supporting that product with a warranty that means something. The company's own warranty statement claims "To further support consumers, NuVision backs its product line with a 2-year warranty, in-house technical support, and limited distribution through only the most knowledgeable and professional dealers and installers that can cater to their customers' every need."
NuVision NVU40FX5LS 40-inch LED Television
$3499

NuVision
7901 E. Pierce St.
Scottsdale, AZ 85257
www.nuvision.com
About NuVision
Founded in 2005, NuVision, Inc. is a manufacturer of ultimate performance video components. Known for their premium build quality and elegant appearance, NuVision products are engineered to be the finest home cinema solutions available. To ensure that customers receive the best support, service and set-up, NuVision products are only sold through an exclusive, pre-qualified dealer network. For more information visit: www.NuVision.com
The Score Card
The scoring below is based on each piece of equipment doing the duty it is designed for. The numbers are weighed heavily with respect to the individual cost of each unit, thus giving a rating roughly equal to:
Performance × Price Factor/Value = Rating
Audioholics.com note: The ratings indicated below are based on subjective listening and objective testing of the product in question. The rating scale is based on performance/value ratio. If you notice better performing products in future reviews that have lower numbers in certain areas, be aware that the value factor is most likely the culprit. Other Audioholics reviewers may rate products solely based on performance, and each reviewer has his/her own system for ratings.
Audioholics Rating Scale
— Excellent
— Very Good
— Good
— Fair
— Poor
| Metric | Rating |
| --- | --- |
| Detail and Resolution | |
| Deinterlacing & Scaling | |
| Contrast and Black Levels | |
| Color Reproduction | |
| Noise Reduction | |
| Build Quality | |
| Ergonomics & Usability | |
| Features | |
| Remote Control | |
| Fit and Finish | |
| Performance | |
| Value | |

BoredSysAdmin posts on June 22, 2010 15:44
Not even for $1500 optional custom finish? To color match your Ferrari
Shock posts on June 22, 2010 15:41
gene;727885
and $7500 cables
I wish there was an endless thread about people who believe these make a difference. I would never leave this website.
gene posts on June 22, 2010 13:42
and $7500 cables
Shock posts on June 22, 2010 13:01
You could probably say the same thing about plenty of speakers, Shock

Oh I do

And 7500 dollar preamps......
its phillip posts on June 22, 2010 12:50
You could probably say the same thing about plenty of speakers, Shock

It is a nice looking display, and I do like how the inputs on the back panel are sideways, instead of straight out...but I do agree with Shock. Too much money for whatever few gains.