FAVI HDMI SmartStick Review
Summary
Product Name: HDMI SmartStick with Android Apps
Manufacturer: FAVI Entertainment
Review Date: February 01, 2013 06:10
MSRP: $49.99 (4GB); $79.99 (8GB); $39.99 for keyboard
First Impression:

Pretty Cool

Specifications

OS: Android (4.0)
Resolution: 720P, 1080P (HDMI)
Microprocessor: ARM Cortex-A9 @ 1.0 Ghz
RAM: 1GB DDR3 SDRam
Built-in WiFi: 802.11 b/g/n
Storage: 4GB
USB Port: 2.0
Mini USB: DC Input,
Micro SD: Up to 32GB
Remote Control: Infrared
Dimensions: 3.6" x 1.3" x 0.6"
Weight: 0.08 lb.
Executive Overview
So everybody's pretty excited about Smart TVs. Vizio has Smart Apps, Sony's got their PS3-like interface, Samsung is running TV ads using Victoria's Secret models... those are nice ads... LG TVs are smart and they look...well LG TVs look just like Samsung's actually. Look, everyone is wanting their TVs to be Smart. But what if you have a dumb TV? Fine. What if your TV is "multimedia-challenged"?
Well there's a little device called the SmartStick. With the SmartStick you can insert it into your TV's available HDMI port, connect the Smart Stick to power using the provided USB cable, and route the IR receiver to a location where it can receive commands from the included remote control. If you want more sophisticated control—and you really do—you can add a wireless keyboard like this one. Now the SmartStick is a wireless Android device... on a stick. Seriously.
Once configured you can access a whole host of compatible Android apps from the Google Play store, use the integrated web browser, play videos through the Plex app, listen to music or view photos. The SmartStick comes with either 4GB or 8GB of storage, priced at $50 and $80 respectively. But it also has a microSD slot for expanding the storage space if you want to.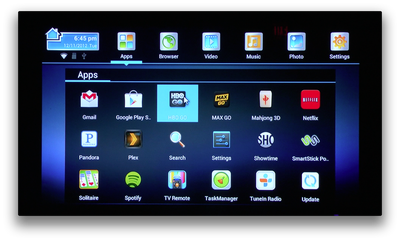 It is, by far, the smallest "set top box" we've ever seen. Since it's basically an Android set top box compacted into a tony HDMI stick you can access just about anything, from Netflix to Pandora to Spotify to HBO Go and Angry Birds. With the optional (not really) $40 wireless keyboard & touchpad you can also browse the web - pretty well, in fact.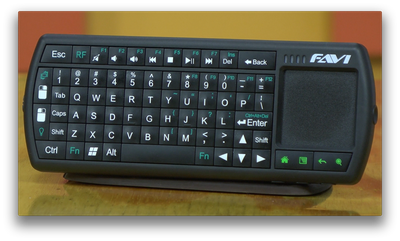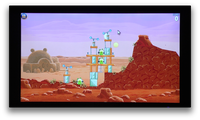 There's a lot to talk about with this system, but what I like the most is that it's completely transportable and, if you have a 5V USB port on the back of your TV—as many do—you don't even need to use the USB wall adapter. Just plug it right in there and it will get power. Now there were some glitches in our testing. Some apps don't seem ready to work with SmartStick just yet and there are a lot of "Stopped Responding" errors. But the potential is very exciting and really it does seem to have the horsepower to stream high quality videos with audio and provide nearly endless sources of internet-based content. It's also very easy to update and FAVI seems bent on world domination... or at least making sure this product sees some updates and stays current. Plus, it's based on the Android platform... like Google TV and you see how hard they're pushing that everywhere... Well they SHOULD be!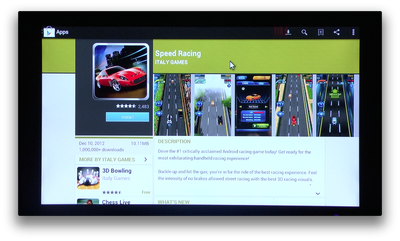 Look, we love the portability of this system. I've tried to take my 51" Samsung to my neighbor's house... it didn't end well.... The SmartStick operates at 720p or 1080p. It's compatible with ANY TV with an available HDMI input and it's $90 for the 4GB model with the wireless remote. Just $50 if you want to use the included basic remote (you can also pay a premium to get the 8GB model with more storage for apps). In our book that's what we call a no-brainer. Make sure you find a way to check it out. There is so much potential we can't even get into it all in this video - you just have to see it for yourself.
So let me ask you a question: Do you want Smart TVs or do you want SmartTV devices? I'd like to know. Leave a comment on this video and let us know what you think. And please subscribing to our YouTube channel at youtube.com/audioholicslive so we can make more videos. Like us at Facebook - facebook.com/audioholics and you can follow us on Twitter @AudioholicsLive.