SoundWare XS Listening Tests and Conclusion
As you might expect, I tested these speakers primarily with movies. Not only that, I tested them primarily with movies that my wife wouldn't mind watching since the point of the bedroom system was to placate the wife who was looking for a refuge from all the blood and violence I tend to prefer in the main home theater. First, however, I did pop in my copy of Yello - The Eye, a CD that I use normally for calibrating stereo pairs. Using only the Left and Right speaker (and the sub), I was able to get fairly decent imaging out of the diminutive speakers. If you consider that 1/2 of the $500 price tag probably went to the sub and accessories… that leaves only $50 a cube. That's not a lot. The center image was fuzzy but the vocals were well centered and movement between speakers was discernible (mostly). While I wouldn't recommend them for critical listening of high end audio… well, who would?
My next step was to test out the bass response of the system. While I expected some kick, I was surprised at how well the little sub preformed in the space. At relatively high volume, it was capable of rattling the windows and shaking the bed frame (solid wood - not particle board). Using the Rives Audio Test CD II, I noted that bass was kicking in as low as 30Hz though it really hit its stride somewhere between 30 and 40Hz. At this price point, I really can't ask for much more. I didn't corner load the sub which perhaps might have pushed the usable bass as low as 25Hz though generally this diminishes the quality of the experience. I was shocked when I saw that Boston has only rated this sub down to 50Hz. That's VERY conservative in my experience. Either my bedroom is a natural bass augmenter (in which case I'm moving the home theater in there) or Boston is bucking the trend of manufacturers that tend to lie to make their speakers look better on paper.
But depth is not all it is about (shhh… don't tell the SVS/HSU/eD fanboys) - depth without linearity is meaningless (I'm pretty sure Confucius said that). Once again grabbing my trusty Yello CD, I was impressed by how well the sub and sats mated for some of the lower bass runs. While at the 120Hz crossover the sub was doing most of the work, the bass stayed strong and uniform without noticeable dropouts from the sub. I think Boston understands that really the most important speaker in (any) a budget system is the sub as it tends to be the most impressive. They didn't skimp here at all (considering the price point).
DVD: Moulin Rouge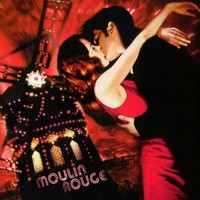 This is by far my wife's favorite movie. This was actually a pretty good pick for test material, I thought, since it combined what I believe that the speakers were made for (movies) with what they really aren't (music). I should probably qualify that statement to say non-background music. Critical listening to movies is a few orders of magnitude easier than to music. Music is unforgiving and tends to reveal the flaws in a speaker. That was definitely the case here. While the talking parts were fine, I found that the sub was in play way to much for extended musical scenes. I could just hear too much coming from it. It was too localizable. With the crossover at 120Hz, I didn't dare cross them over any lower for fear of losing dialogue or even damaging the cubes. On the top end, the extension of the cubes was decent, though the tweeters were definitely straining and compressing at higher volumes. They might do better at lower volumes, but if you stick these speakers in a larger room, I'm betting you're going to run into a similar problem.
DVD: Casino Royale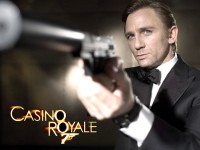 This movie was the tradeoff from having to watch the last movie. While Quantum of Solace was a steaming pile (in my opinion), Casino Royale is by far one of my favorite Bond flicks in years. Filled to the brim with action, the only shot I can take at it is that it could have ended WAY earlier (and moved some of that plot over to the sequel). You expect action in a Bond flick, and this one delivers. The SoundWare sub was really the star here as the explosions were tactile and visceral, easily bringing me into the movie. The sound from the cubes was clear and well presented without noticeable strain or fatigue. In fact, at the conclusion of this movie, much of what I didn't like about them from the Moulin Rouge experience was forgotten. The fatigue was nonexistent, the sub wasn't much in use except during explosions so it didn't bother me, and overall I really enjoyed the system. The thing to remember is really what these speakers are designed for - to be an unobtrusive movies system. I'm betting that most owners of such systems rarely, if ever, turn them up as loud as I do… or watch musicals at high volumes for that matter.
Conclusion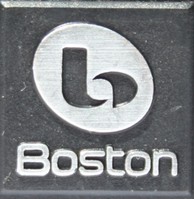 In general I was happy with the performance of the Boston Acoustics SoundWare XS 5.1 speaker system. At $500 for a 5.1 system, you can't go in expecting much. What I really want out of speakers at this price point and with this form factor is "not bad" sound. On that, the SoundWare XS delivers. Add that to a decent sound quality, a very nice sub, and lots of mounting options included… well, I think they have a winner. For a bedroom or as a first system the SoundWare XS gets my recommendation.
Boston SoundWare XS 5.1
$499.99
Boston Acoustics, Inc
300 Jubilee Drive
Peabody, MA 01960
978-538-5000
About Boston
Founded in 1979, Boston Acoustics, Inc. designs, manufactures, and markets high-performance audio systems for home audio/video systems, after-market and OEM automotive systems, and custom-installations.
Our ability to combine high performance with elegance has led to a wide range of innovative products that deliver clear, authentic sound from the bedroom to the backyard, and out into the car—letting people play smart wherever they are.
We continue to exceed our customers' expectations—generation after generation—by using only the highest quality materials in every component we build. That commitment to quality is visible (and audible) wherever a Boston Acoustics system is found.
The Score Card
The scoring below is based on each piece of equipment doing the duty it is designed for. The numbers are weighed heavily with respect to the individual cost of each unit, thus giving a rating roughly equal to:
Performance × Price Factor/Value = Rating
Audioholics.com note: The ratings indicated below are based on subjective listening and objective testing of the product in question. The rating scale is based on performance/value ratio. If you notice better performing products in future reviews that have lower numbers in certain areas, be aware that the value factor is most likely the culprit. Other Audioholics reviewers may rate products solely based on performance, and each reviewer has his/her own system for ratings.
Audioholics Rating Scale
— Excellent
— Very Good
— Good
— Fair
— Poor
| Metric | Rating |
| --- | --- |
| Build Quality | |
| Appearance | |
| Treble Extension | |
| Treble Smoothness | |
| Midrange Accuracy | |
| Bass Extension | |
| Bass Accuracy | |
| Imaging | |
| Soundstage | |
| Dynamic Range | |
| Fit and Finish | |
| Performance | |
| Value | |