5.1 Home Theater Headphone Amplifier System
While I was taking a little sabbatical from the monotony of full scale home theater equipment reviews and waiting for construction completion of the new Audioholics Showcase Home, I figured it was time to review more practical down to earth devices. I'm talking about devices that can provide you with the experience of surround sound without filling the room with equipment or thinning your wallet.
Enter LTB Audio's AC3Amp5.1 headphone kit. This portable device comes with a full fledged 5.1 speaker array integrated into what appears to be a conventional headphone system connected to an outboard preamp with Dolby Digital decoding built in.
On the surface this appears to be quite an attractive device for those spatially challenged to setup a 5.1 system in their homes. I can personally relate as I am staying at a beach condo for the next month or so with no surround sound other than the very impressive Denon S-101 Home Theater Entertainment System . While my condo is pretty accommodating for the space efficient Denon, it still doesn't solve the problem on how I can enjoy a theatrical experience while my daughter is asleep in a nearby room.
Thirsting for some surround action, I searched out a solution that could fit the bill of affordability and discretion. When I found out about the LTB AC3Amp5.1 headphone amplifier system, I immediately contacted them for a review sample, and set up my Denon S-101 on my antiquated 27" CRT display in preparation for their arrival.
Headphone Design
LTB implements directional Independent Sound Chambers (ISC) with five dynamically positioned speakers, and a "subwoofer" integrated into their Safe Bass chamber. According to their literature, the LTB headphone design departs from the conventional monaural flat emitters typically found on competing products and instead takes into account the contour and structure of the ear to accommodate the true spatial relationship of sounds a person would perceive while listening to 5.1 Digital audio.
The LTB design includes active level control (as part of their Safe Bass feature), which is essentially dynamic compression to limit SPL to below 100dB in accordance to Osha 1910.95. While this is a commendable feature, LTB should have provided an "off" switch. While it's true that SPL levels at 100dB or higher are dangerous when you are exposed to them for moderately long durations (see Osha Permissible Noise Exposure chart), dynamic peaks are certainly not life threatening. As you will see in my listening portion of my review, the Safe Bass feature becomes quite annoying, compressing the audio and inducing audible distortion.
Permissible Noise Exposure

Duration per Day
(hours)

Sound Level
(dBA)

8

90

4

95

2

100

1

105

1/2

110

1/4 or less

115
Set-Up
The LTB headphones fit comfortably (even on my big noggin) and reasonably lightweight and free from the bulkiness that I expected from a multi-element headset.

The headphone preamp is intuitive enough to not require thumbing through the manual to figuring out its most basic control settings. You can adjust levels via the front panel buttons on the preamp unit or via the nifty remote control supplied with this system. Unfortunately channel trims are only adjusted in pairs (ie. L/R Front, L/R Surround, Center, Sub). While we're sticklers about this in processors, this shouldn't be too much of an issue considering each ear is equidistant from the speakers in the headphone and there are minimal acoustical differences on either side, assuming you have normal hearing. Huh, what did you say?

Surprisingly, the LTB AC3Amp5.1 sports 5.1 channel analogue outputs (a feature most sub $400 A/V receivers lack) for people wanting to use this as a preamp to power external amplified speakers or dedicated external power amplifiers. It also provides for selectable toslink or COAX digital S/PDIF inputs and USB connectivity to a PC.
Using the supplied toslink cable, I connected the unit to my Denon S-101 to let the games begin. Since the LTB preamp didn't contain internal test tones for channel calibration purposes, I relied on the trusted tones in the THX Optimizer menu of a THX certified disc. I found I had to scale back the center channel about 2-3 dB as well as the subwoofer to avoid excessive bass and also limit distortion during loud sound peaks. Listening to the test tones in the rear channels was a bit funky since their pink noise tones made them sound different than the other channels. They sounded further away than you would think possible from a headphone system with a built in 5.1 speaker array. Essentially it had a more diffused sound just like surround speakers should.
All of the drivers appeared to operate in correct phase as indicated by my listening tests on the phase test portion of the THX Optimizer disc, though it was difficult to differentiate in phase/out phase for the surround channels.
Remote Control
The LTB AC3Amp5.1 supplied remote control although small and rather mundane, gets the job done nicely. I was particularly pleased to see the circular arrangement of channel trim adjustments much like a traditional 5.1 speaker layout. The remote even allows for toggling between headphone pairs for tweaking out channel levels or master volume and mute functions. Unfortunately there is no power on/off feature but considering the operator is about 3-4 feet away from the control unit via the headset cord, this shouldn't be an issue for even the laziest couch potato.
Note: The LTB preamp remembers the last volume setting each time you power cycle the system. We advise turning down the master volume before engaging the source to avoid excessively loud sound and possible hearing damage.
Listening Evaluation
Two-Channel Music
Two-channel music certainly wasn't a forte of this system. By no means will this system replace a pair of $200 and up Sennheiser headphones but it was a competent performer for non-critical listening. Playing some tunes from The Best of Fourplay CD, track#5 "The Chant" in particular, it was clear to me that the headphone system supplied by LTB was capable of producing respectable bass performance. The high end clarity was lacking compared to what I am used to hearing even on the moderately priced headphones I use when playing my digital piano. Listening to a compilation of Sade's Greatest Hits was disappointing with respect to vocal clarity. Sade's voice took on a "cupped hands" sound character that, unless you've listened to this CD on higher performance headphones or loudspeakers, probably wouldn't have sounded out of the ordinary. But for me it was a sore point in this system. Of course since my emphasis on reviewing is slated heavily towards audio performance, I may be a bit over critical in my evaluation here. For those planning on doing very little critical music listening, this shouldn't be much of a problem, especially since the system has very satisfying bass response.
Multi-Channel Surround
I initially started off with Diana Krall Love Scenes DTS CD , but noted it sounded kind of funky right off the bat. The center channel was simply too loud and the reverb in her voice was very unnatural sounding. As I attempted to turn down the center channel and heard no level change, I quickly realized the AC3Amp5.1 didn't come with a DTS decoder. It was basically downconverting the PC M signal to 2.0. When I questioned LTB on this, they informed me that adding DTS licensing to this unit was too cost prohibitive at its price point and especially since the surveyed prospective customers buying this device didn't consider it a "must have" feature. They may, however, include DTS processing and more on future wireless versions of this system.
I then proceeded with Marillion's Marbles on the Road DVD Concert and had much greater success since it was encoded in DD 5.1. Listening to the "Invisible Man" was an enjoyable experience.
The surround field was enveloping, making me feel like I was at the live event. Steve Hogarth's voice came in loud and reasonably clear, though again a bit cupped sounding. Tweaking down the center channel helped to provide a more natural sound field. It was only when I pushed the system hard did I hear notable distortion and compression. M ost listeners with good hearing would likely never max this system out, especially if they observe OSHA safe listening level recommendations.
Home Theater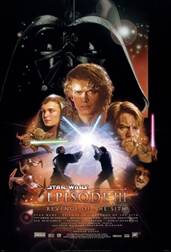 This is where the LTB AC3A M P5.1 truly shined. I initially popped in Star Wars Episode III: Revenge of the Sith to do quick spot checks to validate the performance of this system, but soon found myself watching this movie in its entirety. I was very impressed by the pounding of the laser cannons during the first space battle in the opening scenes. I wasn't expecting this level of bass output from this system which I found to be a gratifying experience. The LTB 5.1 system managed to convey convincing surround envelopment during many of the involving action scenes of the movie. I was able to discern ships flying from behind me as well as frontal explosions all at once with commendable composure. However during loud explosion scenes, dynamic compression was evident as were some slight crackling sounds - a likely side effect of the active gain control circuits kicking in to limit output levels. During the scene when Anakin and Obi Won crash their fighters into the hanger of General Grievous' flagship, the LTB system conveyed much of the feel of the size of the hanger and crunching of the droid army as they succumbed to the Jedi's lightsabers.
All in all I had a great time watching this movie using the LTB headphone system. Since I had an additional headset available, I connected it to the other port, set the levels and had my wife join in on my movie watching experience. She found the headphones to be comfortable to wear, though preferred them to be wireless (which of course I was in full agreement). She found the surround envelopment to be enjoyable, but wished she had the option to turn down the bass at times since her ears are unusually sensitive to low frequencies. Again, I certainly can understand the desire of incorporating tone controls or an EQ in a product like this. Perhaps LTB can do this in a future iteration, along with the wireless headphone provision (hint hint). In any event, the LTB surround headphone system captivated my wife long enough for her to finish off the movie along with me. Independent volume controls for both headsets was a nice touch that my wife really appreciated since her listening habits are a bit more conservative than mine.
Recommendation
The LTB AC3A M P5.1 is a very slick product for those looking to extract a personal surround sound experience in a compact, easy to use, and affordable package. It will by no means replace a dedicated home theater or an expensive audiophile headset system for music, and it makes no pretenses as such. Instead, it rewards you with a very reasonable approximation of surround envelopment with convincingly satisfying sound for most neophyte home theater enthusiasts and/or gamers.
Some areas I would like to see improvement in are:
Inclusion of DTS and PLII
Addition of tone controls
Power up volume programmability
Ability to disable dynamic compression
Improved fidelity for music listening
Am I being too critical? Perhaps. But that is the Audioholic in me who often cries out performance over convenience or economy. Give me a full fledged 7.1 home theater system with top of the line box speakers and subwoofers and I will be glued to my chair in awe. Though most consumers, and especially their spouses, don't appreciate such indulgences, almost anyone can appreciate a device such as this that can transform your PC or portable DVD player into a theater-like experience which far exceeds the built in sound solution that it likely came with.
The Score Card
The scoring below is based on each piece of equipment doing the duty it is designed for. The numbers are weighed heavily with respect to the individual cost of each unit, thus giving a rating roughly equal to:
Performance × Price Factor/Value = Rating
Audioholics.com note: The ratings indicated below are based on subjective listening and objective testing of the product in question. The rating scale is based on performance/value ratio. If you notice better performing products in future reviews that have lower numbers in certain areas, be aware that the value factor is most likely the culprit. Other Audioholics reviewers may rate products solely based on performance, and each reviewer has his/her own system for ratings.
Audioholics Rating Scale
— Excellent
— Very Good
— Good
— Fair
— Poor
| Metric | Rating |
| --- | --- |
| Audio Performance | |
| Features | |
| Remote Control | |
| Build Quality | |
| Performance | |
| Value | |