RBH Sound 8300-SE/R System Set-Up & Evaluation
The 8300 SE/Rs arrived in easily the most protected packaging that has been delivered to my home. The loudspeakers arrived packed in separate wooden crates, via freight carrier, that were unloaded by hand truck. The crates themselves were constructed of particleboard paneling with 1x4 framing and 2x4 support pads held together with glue and wood screws.


Unscrewing the top panel revealed a slender interior cardboard box snuggled in 2" foam panels on all sides. It takes two people to lift this interior box out, so plan ahead of time to have someone else around who can help with lifting a pair of 115 pound speakers out of large wooden crates when you take delivery. Once the interior boxes were removed, they were opened to reveal the 8300 SE/R loudspeakers and grilles fit snugly inside. The metal pedestal mounts and various attachments arrived the next day, obviously in a separate box, by standard UPS.

The pedestal mounts will have to be attached with the 8300s laying flat on their backs. Each foot is an L bracket with a thin layer of protective foam that wraps underneath the speakers at each corner and each foot is attached with three wood screws. The pedestal extends past the footprint of the speaker in a bullet shaped oval dome that widens the effective base to mount either the optional carpet spikes or rubber padded feet which are then screwed in towards the outer radius of the pedestal. When attaching the pedestal mounts, make sure that the wood screws are firmly secured but not over tightened as the configuration with the either spikes or feet puts the screws under tension and not securing the screws properly may lead to stripping the wood from around the threads allowing the screws to pull out and no to longer attach properly to the cabinet. This is especially true considering that most cabinets, like the 8300 SE/Rs, are made of MDF, a material formed of wood fibers glued together under heat and pressure, that has a tendency to split out around screws.

When placing the 8300 SE/Rs, take some care in setting the spikes or feet to level the speakers and provide uniform support at all four corners. While these speakers are heavy enough that it does take some effort to tip them over, the base is relatively narrow and wobbly; uneven supports will only exacerbate the possibility that they can be tipped. This is true of any tall and narrow loudspeaker, but at 115 pounds, these will crush anything underneath if they do go over, like children. That is the helpful Audioholics public safety announcement for this review; enjoy, safely.

Once the bases are attached, lug these babies into position and wire them up. The speakers have dual binding posts for bi-amping/bi-wiring and a coupling strap for mono wiring as well. Looking around back at the product label revealed that RBH also took some care in sending speakers with sequential serial numbers, 013549 and 013550, often considered by audiophiles as improving the probability of similarity manufacturing and performance.
Listening Evaluation
I evaluated the 8300 SE/R loudspeakers driven by my primary stereo audio gear. The setup consists of a PS Audio 100 Delta power amplifier with a SimAudio Celeste P-4002 preamplifier, a Wadia 12 D/A converter, and a California Audio Delta CD transport.

Firing up these babies, my immediate impression was of a thick midrange, but I do not mean that in a bad way. It is simply that these loudspeakers present a generous amount of midrange, at least more than I was used to. This does have its up and down side as well, though.

While the 8300 SE/Rs are a very detailed set of loudspeakers in an absolute sense, they did not seem quite as detailed or as forward and enveloping with the imaging as I am used to with my Kappa 600 reference speakers. This is not necessarily a fault with the speakers, but with human hearing and masking. A slight increase in output of particular sounds may lead to a slight decrease in perception of other sounds that do not have an increase in output. The change in relative magnitude can obscure certain details and ambience slightly.

Case in point of this phenomenon where personal experience comes in is with re-masters of older recordings. The original digital releases of certain records, Peter Gabriel era Genesis comes to mind, were somewhat thin in the midrange. This is perhaps in part because recording engineers who were used to equalizing for vinyl were mastering digital the same way or in some cases the recording was reissued using the vinyl LP masters. The same thing happened with some early DVD releases that looked like transfers straight from video tape. I found this lack of midrange to be increasingly noticeable on lower quality audio gear while higher quality gear tended to de-emphasize this thinness to some extent. With subsequent purchases of these albums re-mastered, I found the midrange to be much more lush, but in turn, I found a certain amount of low level detail that I was used to obscured slightly. All the detail is still there, perhaps even more, but it takes a bit of listening retraining to get accustomed to. Despite a slight perceived loss in detail, I quickly became accustomed to the fuller reproduction of the re-masters and I find something similar happening with the 8300 SE/Rs. Life is full of tradeoffs; each has their own decisions to make.

What I found with the RBH 8300 SE/R loudspeakers was a very natural sound with a lush midrange that was simultaneously laid back and yet dynamic, solid imaging, and natural timbre. The 8300 SE/Rs did present a significant amount of detail without sounding analytical or unnatural by drawing attention to the detail in an artificial way. Nothing about the sonic presentation was forced or strained in any way from the deepest bass to the highest treble with these speakers. Bass was deep with tight control and the treble was smooth and open, one might say airy in audiophile speak, with no grain or harshness audible even at elevated listening levels.

As I pondered how best to describe the sonic strengths of the 8300 SE/R loudspeakers, one word kept coming to mind: voice.

As central focus of so much music, what the 8300 SE/R speakers get right is the sound of the human voice. From there, all the sonic qualities of the rest of the instruments fall into place around that well-grounded center. I found that singing came through the 8300 SE/R loudspeakers with a high level of realism that is hard for many lesser loudspeakers to recreate. Music with a well-recorded voice track benefitted from an impressive immediacy and presence which was supported by the unobtrusive, well-rendered imaging provided by the 8300 SE/Rs, doing an excellent job supporting the illusion, putting the singer into the room with relaxed ease without putting them in your face. Other speakers are perhaps more enveloping, but they do not put the singer right there in front of you quite as well.

The particular qualities of the 8300 SE/R's imaging also lends to a near complete decoupling of instruments; I will explain. Actual instruments making music are, of course, each their own dedicated sound source. Recording and reproduction takes the individual sounds and combines them into a composite that has to then be separated into individual sounds again by the ear and brain level auditory processing. To make the illusion believable, enough of the auditory clues present in the original performance have to be both captured and reproduced. Poor recording and/or reproduction loses some of the subtle details, mashing a certain amount of the sounds together, making them inseparable auditorially. While even the best reproduction cannot entirely eliminate this effect, the 8300 SE/Rs come very close, managing to maintain a high level of integrity to necessary subtlety that makes the instruments just sound there in a very natural way.

CD: Steven Wilson – Insurgentes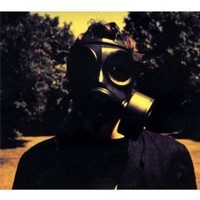 When not fronting Porcupine Tree, founding front man Steven Wilson is always busy on a multitude of other projects including bands such as No-Man, Blackfield, Bass Communion, IEM, and occasionally as engineer and producer for others including Anja Garbarek and remixing classic King Crimson into 5.1 surround. One of his latest efforts, Insurgentes, is the first to bear his name and consists of material that Wilson felt did not belong on any of his other projects. The album features Wilson's typical breadth of musical styles and while it is experimental it nevertheless retains basic song forms.

Here, as with other recordings, I found that the 8300 SE/Rs got the vocals right. Steve Wilson has what might be described as a light, delicate voice that these loudspeakers really reproduced with a natural quality. As for the rest of the sonics, the 8300 SE/Rs gave a smooth performance with no hint of harshness, at least any that was not intended in the compositions. Throughout listening to this album, the sound from top to bottom was tight and controlled with layers of instrumentation and vocals clearly pulled apart and revealed by the 8300 SE/Rs. I also found the imaging was expansive, treble was open ended, and transients were tight and quick.

The album opens with Harmony Korine. As the bass guitar shifts from low to high neck positions, the presentation by the 8300 SE/Rs came through controlled and uniform. I found the imaging to be excellent, with the speakers producing an expansive sound, detailed vocals, and clear instrumental separation between keyboards, drums and percussion, and vocals, all unstrained at volume despite the song being thick with guitars. The 8300 SE/Rs provided a tight presentation of the scratchy electronics, percussion, and bass as Abandoner opened, displaying excellent transients and clarity. The acoustic guitar was presented tautly and the transients in the percussive electronics at the bridge were excellent and remained well separated from tight bass synthesizer while a bell tree comes in from out of nowhere. As the distortion kicks in, the sound field expands yet all the other instruments remain clearly audible in massive wall of distortion while electronic sound effects flitter in and out.

The 8300 SE/RS presented openness and ambience from the electric guitars and piano during Veneno Para Las Hades. I found the drums and bass to have excellent timbre, bass transients and chords were clean and taut, and the rich, multi-layered vocal overdubs were well realized through these speakers. Imaging through the 8300 SE/Rs was such that many sounds were remarkable: the staticy synthesizer had its own presence, the splash of the occasional cymbal floated away into the air as did cymbal rolls, and the clarinet duet called out clearly over the other instruments with lush, superbly rendered timbre. During No Twilight Within the Courts of the Sun, the 8300 SE/Rs kept the drums and bass taut and flavorful with shades of timbres clearly reproduced. Listening through these speakers, the guitar had excellent presence, cymbals were opened to the sky, and all the instruments had rock solid imaging in three-dimensional space with a coherency that was maintained as the full instrumentation kicked in. I also found the vocals that were just right, guitar articulation and nuance was clear, and the bell tree sounded immediate and natural. The coherency of the driver matching was seamless as the bass guitar moved up and down the fret board with complete sonic independence, detached from all the other instrumentation, and the 8300 SE/Rs dynamics were impressive when the song fades and then kicks back in at full volume.

Throughout Get All You Deserve, the 8300 SE/Rs conveyed an ambience to the synthesized distortion, the piano had a very natural timbre with spacious ambience, and the vocals came though with distinct presence. As bells and guitar come in, all the separation and ambiance is maintained with the other instruments while a coarse, synthesized bass part was rendered with rigorous detail at the bottom. As the song continues to build intensity into a tone cluster, the presentation by the 8300 SE/Rs just became more: louder, bigger, a wall of sound in which all the instruments remained clean and well separated, dissolving into chaos of synthesizers, all presented cleanly with a detailed, transient sound quality.

The 8300 SE/Rs presented excellent timbral qualities of the piano at the beginning of Insurgentes, the single vocal part was open and airy and the hall ambiance and echo/reverb was rendered gorgeously. As the song progressed, beautifully rendered detail in the koto was backed with taut, clean, and detailed bass transients while the vocal overdubs were clear enough to count.

CD: David Sylvian: Dead Bees on a Cake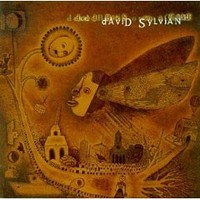 David Sylvian's Dead Bees on a Cake is provides an excellent opportunity to determine the ability of a set of loudspeakers to develop a sound field in three-dimensional space and to resolve instrumental separation and highly varied timbres in a dense soundscape. The album has an elaborate retinue of traditional rock and world music instrumentation that is used to form an elaborate tapestry of musical styles, not just from song to song but superimposed on one another within the songs as well. Elements of Rock, Jazz, Blues, Americana, Electronica, New Age, and World Music intermingle freely.

The 8300 SE/Rs pulled off all of the difficulties in reproducing Dead Bees on a Cake easily. The ease of the sound quality gives the illusion of uncoupled reproduction that each instrument is its own distinct sonic source rather than coming from a common source, as they were before they were captured in a recording. This is a difficult feat, particularly on an album as dense as this. The treble through the 8300 SE/Rs was open and smooth; there is no sonic flashiness, everything just sounds right.

Delicate interplay between Rhodes electric piano and several guitars came through the 8300 SE/Rs distinctly on I Surrender in a mixture of flavors: vibrato in the Rhodes, wah-wah guitar, and jazz guitar. Drums were taut with a solid kick of bass drum, cymbals came through open and clear, and the vocals were solid and present. As the song unfolded, swells of low strings were throaty and full, and a flute wafts lightly above everything, giving way to flugelhorn whose reproduction was natural and effortless though the 8300 SE/Rs. Instrumental layers of Midnight Sun were cleanly resolved by the 8300 SE/Rs with well separated multiple double bass parts that interplayed with the piano, acoustic, and electric guitars. Rich brass swells during the bridge with the 8300 SE/Rs rendering the trumpet and other horns clearly audible. The synthesized bass used in Thalheim was very detailed and deep while vocals and electric piano were lushly reproduced by the 8300 SE/Rs with all of the overdubbed voices well separated. The 8300 SE/Rs did a fine job pulling apart all of the layers of the arrangement, complex chords built from a shifting array of instruments and sounds, while a trumpet with very natural timbre played over the top.

The RBH 8300 SE/Rs rendered God Man with tight synthesizer transients as the song opened. Ambiance of complex chords in the marimba part were clearly resolved by these loudspeakers while deep bass came through cleanly with well separated instruments, tight transients, and with a good amount of rumble. Layered interplay of guitars, electric piano, and synthesizers were also clean, all the layers rendered with great obviousness in a detailed sound field that had presence and excellent imaging. Khrishna Blue puts the resolving capabilities of the 8300 SE/Rs on display again with excellent reproduction of percussion timbre, in particular, the tabla while providing deep bass with good transients in room rumbling swells that still revealed details of the synthesized bass timbre. Vocals were solid with significant amount of presence and the acoustic guitar came through full of warmth, with a solid presence. The detailed interplay of the various instruments was lush but always clear and well separated. As it draws on towards the conclusion, the song escalates intensity, multiple bansuri flutes wafted over the top, but all of the instrumentation stayed distinct and unstrained.

The 8300 SE/Rs carried the solid bass punch from Pollen Path with cleanly rendered and well separated layers of angry synthesizers, acoustic and electric bass, guitars, and percussion. Synthesizer transients were tight and vocals were solid, with a presence that was well centered and focused. During the bridge, the 8300 SE/Rs rendered the tuned percussion, an imaging and transient feast, with excellent timbres while guitar plunks away and synthesizers floated over the top. The transients in the tabla and other tuned percussion came through the 8300 SE/Rs crisply during All of My Mothers Names. I found the delicate bass synthesizer noodling to be clearly revealed. The RBH speakers rendered this sonic tapestry with excellent imaging and separation. As the song suddenly shifted into a demented swing, the double bass timbre was well conveyed and a very palpable electric piano presence comes out of the 8300 SE/Rs as the song closes.

CD: Art Blakey & the Jazz Messengers: Free For All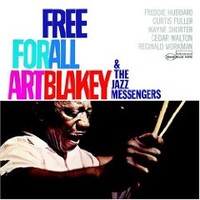 Art Blakey's 1964 Blue Note release Free For All is a hard bop masterpiece. The two track live session recording by Rudy van Gelder captures a band on fire driven incessantly by Blakey's drumming. The Jazz Messengers long served as a proving ground for talented young musicians sheparded by Blakey's formidable drumming. With a sextet that featured Wayne Shorter on tenor saxophone, Freddie Hubbard on trumpet, Curtis Fuller on trombone, Cedar Walton on piano, and Reggie Workman on bass, Free for All is superb recording for its time that manages to capture the sonic colors and textures of a driving performance.

Well-made older recordings are always an interesting test for audio equipment. There is quality but it is delicate. These recordings can yield remarkable sonic rewards on high quality gear, even considering the technical limitations from the time when they were produced, and can sound wonderful, but they are unforgiving with gear that is unable to carefully extract that delicacy. While they will never sound as good as the best available contemporary recordings, with the right gear driving them, they can sound far closer to quality modern recordings than one would expect. What I found listening to the 8300 SE/R loudspeakers was that they were more than capable of extracting the fragile life from this 45 year old recording: Blakey was a master at pushing young musicians beyond their limits and getting the very best performance out of them, a trait that I found the RBH 8300 SE/R loudspeakers share.

Free For All has a cosy intimacy that gives the impression of a small jazz club, just minus the audience noise and clapping. The 8300 SE/Rs did well to develop a three dimensional sound field that was focused and clear, with the rhythm section clearly in the back, piano to the left and the drums and double bass to the right, and horns up front, trombone and trumpet to the left and tenor saxophone to the right. I found the 8300 SE/Rs treble performance to be open, clear, and smooth and all the instruments sounded unforced, with warmth and natural timbre at all times conveying all of the performers' nuances clearly no matter how busy the music would get.

Opening with the title track, the 8300 SE/Rs breathed life into this old record with an open top end and accurate conveyance of subtle acoustic clues necessary to maintain the small club illusion. Each instrument in the sextet was presented with a clear sense of space and a remarkable level of sonic separation at all levels of dynamics. The double bass came through the 8300 SE/Rs with excellent dynamics in the transients. The tenor sax and trombone solos had solidity and presence and the trumpet solo was presented by the 8300 SE/R loudspeakers with clarity and detail.

The 8300 SE/Rs provided excellent projection to the opening trumpet on Hammer Head. All the instruments were kept distinctly separated by the 8300 SE/Rs with an obvious and palpable presence during the unison theme while effectively developing an enveloping club ambiance throughout the chart. The saxophone solo was well imaged, the trumpet solo again shown through with a remarkable naturalness, and the trombone solo was detailed and rich. The 8300 SE/Rs fleshed out the meaty double bass chords opening The Core. As the other instruments jump in, the delicate club ambiance was sustained through the fury, the top end was open and delicate, particularly Blakey's assault on the cymbals, while the winds were presented with clarity and naturalness. Throughout the chart, the 8300 SE/Rs drove forward and maintained separation of all instruments on a song that can easily become clumped into a single sound on lesser gear. The piano had excellent presence and the trumpet and trombone solos sang through the speakers. Pensativa is a relaxed contrast to an album that otherwise drives forward with a fiery tirelessness. The trumpet was in the room with all of its detail and nuance, all of the layers of percussion were distinct, the double bass was taut and full, and the piano had solidity and presence. All of the instruments were natural and warm, well separated and clear, and the recorded ambiance was enveloping.


GranteedEV posts on January 10, 2011 17:10
sorry to be bumping such an old thread but the SX thread got me digging this up and I just had to respond, especially since Def Tech Guy has since auditioned a few more speakers since then as well:
gene;660312
Good like finding a 200uF poly cap that is of reasonable size and cost that can fit in the crossover. Bypassing electrolytics is a great compromise to this problem as most manufacturers tend to do. They placed two 400uF 100V caps in series which halves the total capacitance, but doubles the working voltage to accommodate high power amps without blowing up. The bypass cap is a very high end Solen which again isn't clear in the photo.

The choke on the woofer is a 6 mH low DCR and has a power rating of 500 Watts with low saturation so again you simply apply a absolute that all iron cores must be bad.

For midrange drivers and tweeters I tend to agree but using them for bass drivers where the values often get large are an understandble application. A choke this value in an air core would be much larger and have more resistive losses thus you would lose damping which is critical for the bass frequencies. So if the steel core isn't distorting or saturating, then why change it to something costlier, larger and potentially less performing?

He was implying that a passive crossover this low is a no-no, period. That you should either go active or cross much higher in a 3-way.
Every listening session I have heard on these speakers is far from sloppy bass.
Yes, but your perception of sloppy bass may be a bit different from TLS guy, who finds that only critically damped transmission lines etc can really reproduce real life instruments of classical music. You
seem
to prefer a bit more punch...or dare-I-say-it.. bass coloration compared to the "dry bass" he prefers and certainly seem to have a different taste in music...
My T30-LSE towers for example utilize no passive crossover at all in the bass drivers and this is from the same company. It all depends on the product design and how well the system plays as a whole. Every design is different and you have to do what is right for that particular application.
His complaint was about the application itself... a very low crossed passive crossover.
haraldo posts on December 20, 2009 07:46
Not for want of trying... so far they won't let us review anything.

Looks like they're afraid to get a fair review

I kind'o always wanted statement speakers, and the RBH Sound Signature Reference 8300-SE/R looks like a quite fair bet
AcuDefTechGuy posts on December 18, 2009 14:06
Adam;662182
Looks like AcuDefTechGuy has a pair of the BP7000SCs. Maybe he'd be willing to lend them to the cause.
majorloser;662184
Just send Gene yours since DefTec won't.
R----------I-----------G------------H-----------T.
Yeah, that would be right after I get some flagship RBH or B&W 800Ds.
gene posts on December 18, 2009 13:54
thanks guys but why bother to give press to a company that clearly doesn't want it from us? I'd rather work with companies that appreciate our review style. Take Yamaha for example, I ripped them apart in the "Trading amplifier quality for features" article as well as the video issues I found in the Z7 review, and they are one of our biggest advertisers and E-store partners. It speaks volumes for their integrity and faith in their products and services. I wish more companies operated like them.
nibhaz posts on December 18, 2009 13:27
gene;662177
yes I even called their Marketing Manager to offer him to enter his product in Tom's floorstading speaker faceoff and he declined saying nobody wins in a faceoff but the speaker that got 1st place. He also said we tend to nit pick too much about product performance and rely too much on how things measure.
I'm sorry Gene, but are you sure you didn't call the Bose marketing department?
That sounds like a line right out of their play book!
Sorry AcuDefTechGuy!