Paradigm S6 - Listening Evaluation and Conclusion
After setting up the speakers and getting them calibrated, it was time for some serious listening tests. I would love to say that I had some reference speaker on par with the Paradigm S6's to use as a comparison but I don't. The RBH TK-5CT's are a great floorstanding speaker for the price ($850/pair) that seriously put to shame anything even near its price category in my opinion but no one could expect them to hold up to the Paradigm's at over 5x's the price. Of course I did do a quick comparison. While listening to the RBH's I was thoroughly enjoying the listening experience. It was lively and detailed. Fun and engaging. When I switched to the Signature 6's, it was like sensory overload. There was so much more information there, the sound was so much bigger, I seemed almost taken aback. At first I thought I didn't like the S6's as much until I let my ears get used to hearing them. When I switched back to the TK-5CT's it was like going from a full orchestra to a quartet - sure the music was still there, it just wasn't as much, as full, or as impressive. After a few minutes with the TK's, I started liking them again but it was obvious that they were outclassed by the exponentially more expensive S6's. And that's the last I'll say about that comparison.
One problem I did have was the height of the speaker. The tweeter was so high that I would literally have to sit on something (I felt like a kid sitting on a phone book at the dinner table) to get my ears to tweeter height. At 42 inches, the tweeter is 2 1/2 inches than the RBH's which I think are a bit too high. While they could have compensated for the tweeter height by making it a bit hotter, the recommendations in the manual were to place your ears at tweeter height so it seems unlikely. This is something that you'll need to think about before you purchase. All listening tests were done with the grill on (as per Paradigm's recommendation) and the speakers run range.
CD: Yello – the eye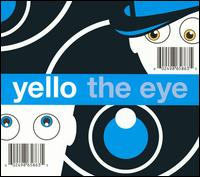 I start nearly every speaker review with this CD. There is just so much information there that I can quickly get a handle on how a speaker performs on a number of different metrics all at the same time. Bass, imaging, female vocals, response time… it's all at my fingertips. No matter what position I had the speakers in imaging was quite tight and controlled. Instruments were well placed in the soundstage and I had little problems locating each of the sound effects as they moved around. There are a few tracks that play with phase and can, with the right speaker, give the illusion that there is sound coming from behind you. The Signature 6's did an admirable job of this though they weren't up to the level of the $20k Innersound Kaya Reference electrostats I've heard with the same album. Then again, you could move your head and still have the same effect which the electrostats couldn't provide. Compared to other non-electrostatic speakers, imaging was some of the best I've heard and beyond a doubt the best I've heard in my room. I can't imagine that someone wouldn't be impressed by the imaging of these speakers. Phenomenal.
CD: Morcheeba - Charango

Morcheeba's smooth vocals and driving beats makes this an easy target for review material. The fact that I can listen to it with a house full of people and have everyone enjoy it as well is a huge plus. I put in this CD thinking that I would be listening for bass especially the kick drum and bass guitar. While these were particularly well represented, I found myself more caught up in the vocals and some of the background effects. The softness of Morcheeba's voice was excellently contrasted with the cymbals and background effects which were often in the upper register. Again imaging was rock solid and even though I knew I was listening to a two channel setup, I couldn't help but think that the center channel was somehow engaged. That's how solid the image was.
But let's not forget the bass. Kicking is a word. Clear, articulate, and punchy are a few others. The S6's had no problem filling my room, the room next to it, the kitchen… ok you get the idea. I could pump a lot of power into these speakers without feeling like I was reaching the limits. Let's put it this way, the S6's could easily turn my couch into a shiatsu massage chair with the right amp. And believe me, the RPA-1 is the right amp! I was constantly amazed at the amount of bass I was hearing even at low volumes. It seemed to fill the room and surround me even at low listening levels. The only problem was that the tweeters did start to get a bit fatiguing at higher volumes (we're talking 100dB+ high) not that I would ever recommend people listening at that high volume for any length of time.
CD: Bang & Olufsen Vol. XIII – The Sound of Perfection
I love to use this album for reviews because it has a variety of material (like Yello) and it is easy to listen to (unlike Yello) for the most part. There is way too much classical on it for me but overall it makes for a good time. If there was a chink in the armor of the S6's, it was the decision to mount the drivers on the front baffle. This can lead to diffraction issues. For the most part I didn't notice any problems but occasionally (and mostly during my time with this album and at higher volumes) I could. With a lot of midrange and upper bass information playing at the same time, the distinction between instruments became muddied and unfocused. It wasn't a completely unpleasant experience but compared to the performance of the speakers on other metrics it was a bit jarring. It's like being totally engrossed in a movie and having someone from the row behind you tap you on the shoulder to ask you the time.
This isn't to say that it was all (or even partially) bad. The midrange and upper bass were so much fuller and richer than anything I've ever heard in my room that it took me a long while just to get used to it. The Signature 6's are in a class above most everything else in my experience that I felt like a noob for about an hour. They seem to be more forgiving of bad material while still presenting you with the full musical experience. I've heard more detailed speakers in the past (remember, I'm sitting below the tweeter level so this may play a part) but usually at the expense of sounding antiseptic. The Paradigm S6's are anything but antiseptic especially at normal listening volumes. They struck me as warm and laid back. Once I started pushing them they got more forward but that is to be expected. The bass has great extension and sounded much more even in my room than I've heard before especially considering that I wasn't using a subwoofer or any sort of active EQ.
There is also a section on a track that uses a lot of notes from the very top end of a piano. I've used this section before to test not only extension but also how lifelike those notes sound. If you've ever tapped out chopsticks on the high end of a piano you know the sound. It is airy and tense. You can almost hear the felt mute the string as it strikes it. The S6's presented these notes in the most lifelike way I've ever heard - bar none. It was as if I were playing the piano. And all the while they still managed to shake my couch with bass. It was an amazing experience.
CD: Various - Jazz at the Pawnshop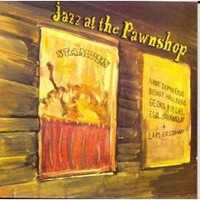 This album isn't for everyone and honestly I have to be in the right mood for it. Coming from a jazz background, I find it has a certain kind of nostalgia for me. Pawnshop is a great CD for checking out how well a speaker presents a really well defined rendition of particular instruments and how dynamic it is. The music can quickly travel from near dead silent to a screeching sax in a millisecond. All the while there is a bunch of background noise (cups rattling, people talking, that sort of thing), a slow standup bass guitar, and a xylophone. Talk about difficult material! The Paradigm S6's had absolutely no problem responding to the dynamic range material and never so much as stumbled during my listening sessions. The only problem that I noted was that occasionally an upper note of a clarinet or sax would get away from tweeter and seem to take on a life of its own becoming a bit more harsh than it should be. Otherwise, I perfect rendition of this well recorded and excellently performed album.
Conclusion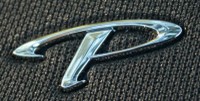 One approaches a speaker of this caliber with a sort of reverence. You don't play music through them; you allow them to recreate the music for you. The Signature 6's are an expensive speaker, but for that you get fantastic build quality, great sonics, and aesthetics to die for. The Paradigm S6's present a laid back but full soundstage that is both wide and deep. Bassy, full, with a detailed high end, the S6's aren't the perfect speaker, but they may be right for you. Take a listen and find out.
Paradigm S6
$4599-$4999
Paradigm Electronics Inc.
11 - 919 Fraser Dr.
Burlington, ON L7L 4X8
Canada
www.paradigm.com
About Paradigm Electronics Inc.
Innovative design, advanced materials, in-house manufacturing, and state-of-the-art engineering have made Paradigm an international leader in speaker design. With more than 250 industry awards for audio excellence and numerous rave reviews from around the world, Paradigm is committed to being at the leading edge of speaker technology and consistently achieving the ultimate in sound for music and home theater.
The Score Card
The scoring below is based on each piece of equipment doing the duty it is designed for. The numbers are weighed heavily with respect to the individual cost of each unit, thus giving a rating roughly equal to:
Performance × Price Factor/Value = Rating
Audioholics.com note: The ratings indicated below are based on subjective listening and objective testing of the product in question. The rating scale is based on performance/value ratio. If you notice better performing products in future reviews that have lower numbers in certain areas, be aware that the value factor is most likely the culprit. Other Audioholics reviewers may rate products solely based on performance, and each reviewer has his/her own system for ratings.
Audioholics Rating Scale
— Excellent
— Very Good
— Good
— Fair
— Poor
| Metric | Rating |
| --- | --- |
| Build Quality | |
| Appearance | |
| Treble Extension | |
| Treble Smoothness | |
| Midrange Accuracy | |
| Bass Extension | |
| Bass Accuracy | |
| Imaging | |
| Soundstage | |
| Dynamic Range | |
| Fit and Finish | |
| Performance | |
| Value | |