Bryston Model T Floorstanding Speaker Preview
Summary
Product Name: Model T
Manufacturer: Bryston
Review Date: March 15, 2013 05:00
MSRP: $6,495-$9,495/pair in Vinyl, more $$ for Veneers
First Impression:

Mildly Interesting

Specifications

Model T (All Versions)

Features:

High levels of SPL without distortion or compression
Unit to Unit matching
Custom designed drivers with die-cast aluminum baskets, substantial magnet assemblies, and custom motor systems
Wide dispersion design
Engineered to prevent cabinet resonances

Finishes:

Black Ash (Vinyl)
Natural Cherry (Vinyl)
Boston Cherry (Vinyl)
Hardwood Veneer (Additional Cost)

Model T (Standard/Passive) - $6495/pair

Specifications:

Frequency Response: 25Hz to 22Khz (+/- 3dB)
Impedance: 4 Ohms (nominal)
Sensitivity: 91 dB SPL @ 1 meter with 1 watt (anechoic)
Maximum SPL: 118 dB SPL @ 1 meter
Recommended Power: 10 watts to 500 watts RMS
Tweeter: Dual 1.0"
Midrange: Dual 5.25"
Woofer: Triple 8.0"

Physical:

52.5" H x 10.5" W x 16.5" D
1334mm H x 267mm W x 419mm D
Weight: 108lbs


Model T (Signature) - $7495/pair

Upgraded Crossover:

Upgraded External Bryston crossover
Engineered to achieve extreme tonal neutrality
Military spec board with thick copper traces
Premium silver solder connections

Model T (Active) - $9495/pair

Crossover: Bryston 24-bit digital electronic crossover (instead of a passive network) enabling tri-amplification of the system
Requires six channels of amplification (not included)
Standard Vinyl Wrap Finish


Bryston Middle T

Frequency Response – 33 Hz – 22 kHz (+/- 3 dB)
Impedance – 4 ohms
Sensitivity – 88 dB 1 watt 1 meter (anechoic)
Max SPL – 112 dB @ 1 meter (anechoic)
Rec. Power – 10 – 250 watts RMS
Tweeter – 1"
Mid – 5.25"
Woofer – 8" (x2)
Crossover – 160 Hz & 2.3 kHz
Dimensions mm - H-1000 x W-267 x D-410
Dimensions inches - H-39.5 x W-10.5 x D-16.5
Weight kg – 37 (each) lbs – 81(each)

Bryston Mini T

Freq. Response 40Hz to 22kHz (+/-3dB)
Impedance 4 Ohms (nominal)
Sensitivity 86 dB SPL @ 1 meter
with 1 watt (anechoic)
Maximum SPL 112 dB SPL @ 1 meter
Rec. Power 10 watts to 250 watts (anechoic) RMS
Tweeter 1.0"
Midrange 5.25"
Mid-Woofer 8"
Crossover 160 Hz & 2.3kHz
Dimensions H-571mm x W-267mm x D-250mm,
H-22.5" x W-10.5" x D-10"
Weight 19 kgs. (each) : 42 lbs. (each)

Bryston Model T Center

Freq. Response 35Hz to 22kHz (+/-3dB)
Impedance 4 Ohms (nominal)
Sensitivity 91 dB SPL @ 1 meter with 1 watt (anechoic)
Maximum SPL 118 dB SPL @ 1 meter
Rec. Power 10 watts to 500 watts RMS
Tweeter 1.0" (dual)
Midrange 5.25" (dual)
Woofer 8.0" (dual)
Crossover 160Hz & 2.3kHz
Dimensions 235mm H x 1003mm W x 432mm D
9.2" H x 39.5" W x 17.0" D
25.8 kgs. (each) : 56.8 lbs. (each)

Bryston MINI T Center

Freq. Response 40 Hz – 22 kHz (+/- 3 dB)
Impedance 4 ohms
Sensitivity 88 dB 1 watt 1 meter (anechoic)
Maximum SPL 112 dB @ 1 meter (anechoic)
Rec. Power 10 – 250 watts RMS
Tweeter 1"
Midrange 5.25"
Woofer 8" (x2)
Crossover 160 Hz & 2.3 kHz
Dimensions H-267mm x W-735mm x D-250mm
H-10.5" x W-29" x D-10"
Weight 25 kgs (each). : 55 lbs (each).

Bryston Model T SUB Subwoofer

Freq. Response 18Hz to 150Hz (+/-3dB)
Maximum SPL 108 dB SPL @ 1 meter
Power 10 watts to 500 watts RMS
Woofer 8.0" (triple)
Crossover 40 - 150Hz
Dimensions mm - H-985 x W-267 x D-424
Dimensions inches - H-38.75 x W-10.5 x D-16.75
Weight kg – 48 (each) lbs – 105 (each)

On-wall / In-wall

Frequency Response – 70 Hz – 22 kHz (+/- 3 dB)
Impedance – 8 ohms
Sensitivity – 87 dB 1 watt 1 meter (anechoic)
Max SPL – 100 dB @ 1 meter (anechoic)
Rec. Power – 10 – 175 watts RMS
Tweeter – 1"
Mid – 3"
Woofer – 6.5"
Crossover – 500 Hz & 2.3 kHz
Dimensions mm - H-345 x W-244 x D-91
Dimensions inches - H-13.5 x W-9.5 x D-3.5
Weight kg – 5 (each): lbs – 11 (each)
Executive Overview
Bryston has a long lineage in the world of high end audio. They are an amplifier manufacturer. Sure, they make other products, but when you mention Bryston, the first thing that pops into and audiophile's mind is amplifiers.
But that doesn't mean they can't branch out. In this case it is speakers. In one fell swoop, Bryston has announced an entire lineup of speakers. With three variants of their floorstanding model, a bookshelf, a center channel, and a subwoofer shipping now, they are jumping in with both feet. Scheduled for May is a second floorstanding speaker, a second, smaller center channel, and an on-wall and in-wall speaker. By the end of the year, Bryston will have a lineup as deep as many manufacturers that have been slowly adding models over dozens of years.
Never let it be said that Bryston doesn't commit when they want to do something new.
While we could go over the entire line, instead we'll focus on their Model T floorstanding speakers in this preview article. Scroll to the bottom for pics of the rest of their offerings and the pricing and shipping information for each.
As mentioned, the Model T comes in three flavors. First there is the Standard version which is called "Passive" on the Bryston website. This speaker looks the most like traditional speakers. It sports a fairly unique dual tweeter at the top followed by dual midranges, with three woofers at the bottom. The tweeters are 1" titanium domes (like the ones on most Axiom speakers) and the 5.25" midranges and 8" woofers are feature ceramic coated aluminum/magnesium cones. The drivers have cast (rather than stamped) baskets, substantial magnet assemblies, and custom motor systems. They are 4 ohm nominal which means they may dip much lower and possibly require significant amplification (we'll have to wait for a full measurement to know for sure). Bryston rates the speaker down to 25Hz -3dB which is pretty impressive.
The Bryston Model T (Passive) is rated at 91 dB (1 watt/meter anechoic) sensitivity with a maximum output of an ear bleeding 118dB at one meter). The Model T stands 52.5" tall, 10.5" wide, and 16.5" deep and weighs in at 108lbs. Bryston has thoughtfully included an oversized plinth (or outriggers - different pictures have different bases) to keep the taller-than-average speaker stable. The cabinet features non-parallel walls and a 1.5" thick front baffle. Disappointingly for this price point, the Model T speakers come with three standard finishes (Black Ash, Natural Cherry, and Boston Cherry) vinyl wraps with hardwood veneer's costing extra.
The next step up in the Model T line is the Signature series. The Signature speakers take the crossover out of the speaker and upgrade it. This upgraded external Bryston crossover features a military spec board with thick copper traces, premium silver solder connections, and is said to be designed to be tonally neutral. While the rest of the specifications for the Model T Signature are the same as the Passive version, an external crossover is sure to impress audiophiles the world over. But if that is not enough for you, Bryston will be offering an Active model with a custom Bryston 24-bit digital electronic crossover rather than the traditional passive version. This would allow (and require) tri-amplification of the speaker. The Signature will add $1000 to the price of the Model T (up to $7495/pair) while the Active model will add another $2000 (up to $9495/pair).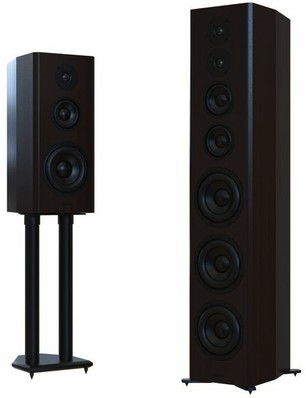 Now, if you've been around the world of AV for a while, the new Bryston Model T speakers will look awfully familiar to you. This is no "great minds think alike" moment. The new Model T's (and many of the other offerings in the Bryston stable of speakers) resemble speakers out of the Axiom Audio camp. This is simple because Bryston partnered with Axiom to create their new line. But just because they look similar, doesn't necessarily mean they are the same or maybe perhaps "similarly good".
The Model T's most closely resemble Axiom's new LFR110 speakers. But, while the tweeters and midranges seem similar, and woofers (8" vs Axiom's 6.5") and cone material (ceramic coated aluminum/magnesium cones vs. Axiom's aluminum) are certainly different. Bryston's speakers featured cast baskets vs. Axiom's stamped. Then there is the issue of the crossover. The Bryson speakers employ premium parts. On top of all this, the LFR110 is an omnidirectional speaker with additional drivers at the back and a DSP box to use in conjunction with it, something completely missing from the Bryston Model T's. While Bryston has worked with Axiom, they have certainly made these speakers their own. The TC1 center channel utilizes dual tweeters like the Axiom VP180 counterpart. However, the Bryston version places the dual tweeters closely together rather than sandwiched between two midrange drivers like the Axiom VP180. As a result, the Bryston design should offer improved off-axis performance for clearer dialogue when sitting to the left/right of the center channel.
In Bryston's own words (warning: link leads to a PDF):
Our sincere thanks to AXIOM Audio for their indispensable assistance, without which this project would not have been possible.
This is certainly an open partnership and one that Bryston is not trying to hide. And why should they? Axiom has tons of experience, not to mention an on-site anechoic chamber with which to build and test speakers. Why reinvent the wheel when you can partner with someone else?
Conclusion
Bryston and Axiom Audio have partnered to bring you a brand new speaker with a familiar look. But don't let that familiarity lull you into thinking that this is a simple rebranding. Bryston has worked with Axiom to bring you a speaker line that is completely their own. From upgraded drivers to external crossovers, there are touches of Bryston everywhere on the Model Ts. But the those upgrades come at a pretty hefty price increase. Starting at nearly $6500/pr in vinyl wrapped cabinets and topping out at just under $9500/pr, the Bryston Model Ts aren't for the faint of heart or light of wallet. If you want a veneer finish instead of the standard Vinyl wrap, expect to pay additional fees as well raising the price tag to well over $10k/pair. Only time (and listening tests) will show if the upgrades to the crossover networks, drivers, design, and more will translate into a sonic improvement commensurate with the significant price increase. The word on the street is that the Bryston Model T speaker system sounds similar to the $1500/pr Axiom M80v3s but with deeper bass extension and more output. Let us know what you think in the forum.
For more information, please visit www.bryston.com.
Full lineup of speakers from Bryston in Vinyl Wrap finishes:
Model T (MSRP $6495 pair) shipping now
Model T Signature (MSRP $7495 pair) shipping now
Model T Active (MSRP $9495 pair—requires 6 channels of amplification not included) shipping now
Middle T (MSRP $4600 pair) shipping May, 2013
mini t (MSRP $2695 pair) shipping now
TC1 Center (MSRP $3200 each) shipping now
TC1 mini Center (MSRP $2200 each) shipping May, 2013
T Sub (MSRP $4195 each) shipping now
T IW (in-wall) (MSRP $560 each) shipping Q3, 2013
T OW (on-wall) (MSRP $560 each) shipping Q3, 2013

Bryston Model T, TC1 Center, mini t Bookshelfs, and T Sub (2 pictured)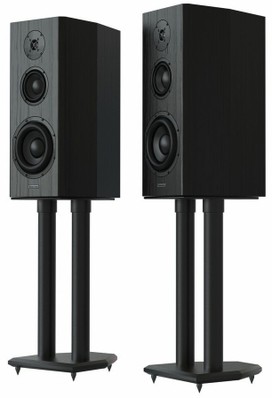 mini t Bookshelf

TC1 mini
TC1 Center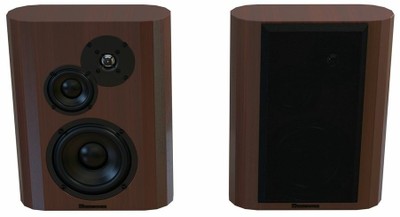 T OW On-Wall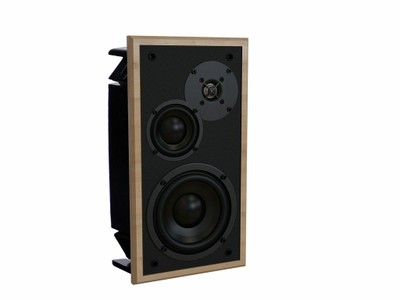 T IW In-Wall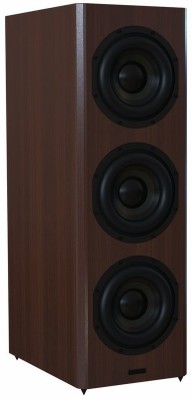 T Sub
See also:
gtpsuper24 posts on March 30, 2013 14:34
I wonder if the Axiom 1500 amp is better than the $700 cheaper Emotiva Reference line? The Axioms weight half of what the Emo amps weight and the Axiom puts out 325wpc and Emotiva does 600wpc.

Emotiva XPA-2 2x 300wpc at 8ohms $799.......Axiom 1500 2x 325wpc at 8ohms $2,380. Wonder if Bryston gave them any help with these new amps, hence the higher asking price?
MinusTheBear posts on March 30, 2013 12:59
Axiom class D amps have been out for many years and they have always been built in house by them. They revamped the amps in the last year or so and it was done completely by a different engineer than the unit Gene reviewed a few years back.
monkish54 posts on March 30, 2013 12:47
1500 Amplifier | Axiom Audio
[axiomaudio.com]
Is this what Axiom got out of the deal, or was this around before?
I wonder why Bryston changed the cone on the Axiom drivers but left the XO frequency the same. That doesn't make much sense to me. *shrugs*
Adam posts on March 30, 2013 12:00
MinusTheBear;960323
Don't mind my typo in my last post. You can't have "a peak in a dip". It's a typo. Replace in with and. LOL.
Gene said that he increased the edit time to six hours - so you can fix it if you want.
MinusTheBear posts on March 30, 2013 11:58
Don't mind my typo in my last post. You can't have "a peak in a dip". It's a typo. Replace in with and. LOL.