Signature SE/R Listening Evaluation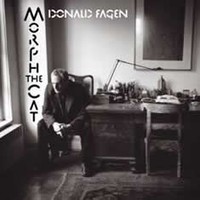 Donald Fagen - Morph the Cat
I started out with Donald Fagen's Morph the Cat CD. Steely Dan fans rejoice, as this, in my opinion, is their (or should I say Donald Fagen's) best work since Steely Dan's Two Against Nature . Track #1 "Morph the Cat" has some serious bass. The Axiom EP500 really struts its stuff here. The trumpets and vocal harmonies were very enveloping. Cymbal crashes were super crisp, detailed and NOT bright thanks to the wonderful integration of the ScanSpeak tweeter upgrades. Without the driver upgrades, these speakers still sound wonderful , however, the upgrades result in a larger, more surreal soundstage and a much more airy top end. This is particularly true when comparing the 61-SE to the 61-SE/R.
Switching over to PLIIx Music mode really opened up the sound field. I loved how the vocal harmonies appeared to come from all around me which much of the credit to this effect goes to the 44-SE. In fact, I spent most of my listening session of this CD in PLIIx Music mode simply because the system worked so well together and provided a fantastically convincing discrete surround sound presentation.
Track #2 "H Gang" (my personal favorite on the CD) piped through nicely on this system. I briefly switched back to two-channel before the song started and swore the center channel was on and I was still engaged in PLIIx mode. The Decimo's imaging was so good that it provided a very good phantom center image while at the same time presented a large enough soundstage to make the vocal harmonies appear to come from around the speakers. Of course getting the other speakers in the loop via PLIIx Music mode further enhanced this effect.
Track #3 "What I Do" made me a believer that the Axiom EP500 and RBH Signature speaker system worked very well together. I managed to get a good splice between the speakers and subwoofer and since they are all high caliber products, they sounded excellent together. The Emotiva MPS-1 really showed off its power with this track and the RBHs loved to gobble it all up. As the volume control passed insanity levels, I realized it was too loud when I didn' t see or hear the UPS man standing outside my glass doors in the backyard trying to make a delivery. Being a Steely Dan fan lured him to the sound of the music, and luckily so, as he had an important item to deliver to me.
Pat Metheny - Way Up

Pat Metheny Way Up is a phenomenal CD, and in my opinion contains some of Pat Metheny' s finest work to date. Playing the 26 minute song titled "Part 1" in PLIIx Music mode sounded superb on the RBH system. Drums were tight and dynamic, cymbals airy and open sounding, and bass was fluid and well extended. Track #1 "Opening" had a reminiscent quality of the Off Ramp album (one of my personal favorite Pat Metheny CDs). Antonio Sanchez's hi hats sounding like butter, again a tribute to the ScanSpeak tweeter upgrade. Did I mention how much I like this tweeter?
Every fiber of Pat's (yes I feel like I know him on a personal level) acoustic guitars was reproduced on these speakers. I felt the emotion of his playing and, in a very big way, connected to the music. In fact I lost total track of time when playing the 26 minute Track #2 "Part 1" (I know, not very creative track titles). Pitch and timber from his synthesized electric guitars to his nylon string instruments, were reproduced without any coloration other than the mediocre room they were placed in (something which can be dealt with as per our guidelines in our Room Acoustics section of the site.)
Despite the facts that my three front speakers were placed above the listening position and the room was untreated, the Signature system performed admirably for music. Being familiar with this system in a controlled listening environment gave me the realization that they were greatly outperforming the room I installed them in. The excellent surround field established by the 44-SE's and MC-615's really helped mask some of my room deficiencies. If it wasn' t for the superb polar response of the 61-SE/R's and 661-SE/R, they would have likely not sounded this good in this environment.
Diana Krall - Love Scenes DTS CD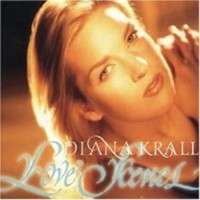 I am very fond of the Diana Krall Love Scenes DTS CD for three reasons; content, recording quality, and surround implementation. Of course her rather attractive appearance doesn' t factor into this at all, but I thought it would be important to point out ;) On an exceptional playback system, track#1 "All or Nothing at All" envelopes you with Diana's powerful and eloquent voice. You could clearly hear the echo decay of her voice and airiness indicating a lack of compression and care taken in the mastering and mixing. The surrounds aren't used as a cheap trick in an attempt to dazzle the listener, but instead to increase the soundstage and enveloping experience of the recording. On the RBH Signature System, I could hear all of the elements I have grown to adore on my reference. Track #3 " I Don' t Know Enough about You" sounded silky smooth with excellent separation of instruments and clarity of vocals. I could feel the bass in my chest from track #7 "I Don' t Stand a Ghost of a Chance with You" . No matter where I sat in my primary seating area, the RBH system remained tonally balanced and true to the source. Diana's voice sounded fabulously lush and airy on the 661-SE/Rs. Overlaying Pro Logic IIx Music mode on this disc added a further sense of depth and envelopment to the mix. The 44-SE and MC-615 combo really engulfed me into the recording from the snapping of Diana's fingers in Track #11 "My Love Is" , and breath of her voice, I was captivated.
Listening Tests - Movies
War of the Worlds
Now it was time to separate the men from the boys to see how this system would fair with some of Hollywood's latest and greatest flicks.
War of the Worlds has quickly become reference material for my testing. It has some one of the most energetic LFE tracks I have heard and will literally pin you down when the alien ships fire their disintegrator gun.
The RBH system put me right in the action. Supplemented with the Axiom Audio EP500, I felt every pulverizing pulse from the alien weapons as well as the bombardment of bombs from the choppers and jet fighters. The panning in the scene where Tom Cruise was dodging the first unearthed alien ship was very fluid. This was a good sign of system synergy and timber matching. The 44-SEs portrayed a much larger surround field than I have heard with any conventional monopole loudspeaker designs and made me a believer of this type of surround speaker.
The RBH System played plenty loud with no signs of distress or audible compression. They were quite content with the powerful feed from the Emotiva MPS-1 and readily served up each shockingly horrific action scene of the movie with aplomb.
The Downside
Let's face it, nothing is perfect and despite how good a product can be, there are always improvements that can be made. In this regard, the RBH System laundry list is much shorter than most of their competitors.
A couple of minor things I would like to see improvements upon are mostly cosmetic. To start, a new grill cover design would be nice. The band aid grill cover of the 661-SE and the barn door effect of the 61-SE/R grill cover leave much to be desired in my opinion. I would like to see a less boxy looking cabinet design for the 61-SE/R and 661-SE/R, though in a premium finish with rounded edges, these speakers are still very sexy.
I wish RBH would change their binding posts or cup terminal plate. It is very cumbersome to fit your fingers in the cavity to tighten them after the cable is installed and using a wrench is not advised as they strip easily.
As with any quality high resolution and accurate speaker system, they will only sound as good as the source and upstream equipment. Feed them compressed mp3 Britney Spears music (read: The Dumbing Down of Audio) and they will reward you with lousy sound. Of course, anyone listening to this type of music on a regular basis would likely be better off with a cubed speaker system.
Though these speakers are very linear and, as I found, perform well even in non-ideal rooms, they deserve an acoustically balanced room. Some investment in thought, time and money is advised before purchasing such a high quality system, especially with the SE/R upgrades. To use a car analogy, one doesn't go out and purchase a C6 Corvette and put regular unleaded fuel in it or use generic parts to maintain the vehicle.