Mi-Horn VHT First Impressions
I wasn't sure what to expect in such a budget speaker system, especially since I am accustomed to reviewing speaker pairs that cost significantly more than this entire five speaker package. I was happy to see such a good packing job for these speakers. They were double boxed and wrapped in plastic, while the grills we also wrapped in their own packaging. The cabinetry seemed to be well put together and I was most surprised to see all of the drivers were recessed in the baffle, an oversight by some higher end speaker manufacturers like Paradigm. Recessing the drivers helps minimize driver diffraction off the front baffle and it is simply mind boggling to see loudspeakers being produced today that don't incorporate this obvious positive design attribute.
The grill cloth fit snugly on the plastic grill and the cabinetry appeared to be at least 1/2" thick MDF, probably more like 5/8" . When I popped the drivers out, I was surprised to not see a cheap neodymium magnet tweeter typically found in many of the upscale European speaker brands. Instead I found a scaled down copy of what appeared to be a Dynaudio tweeter, (DAC tweeter pictured left, Dynaudio pictured right ) but without the backing heat sink. Perhaps this tweeter is produced in the same factory as the Dyne. The eyeball like center and motor structure seem to share too many similarities to be a coincidence. Regardless, it's a rarity to find a 1" silk dome tweeter with a conventional motor structure in an $80 speaker. The 5 ¼" woofer is a polycone with a stamped basket and respectable sized motor structure. The crossover is where most of the cost compromises were made.
The DAC1.5 has a simple polypropylene capacitor in series with the tweeter and no crossover element for the woofer. Thus power handling is severely compromised given the limits of the bass driver. The DAC1.5C crossover is a bit more elaborate containing one coil inductor and polypropylene capacitor. I didn't buzz out the crossover but I am guessing it's a second order design implementation on the tweeter to provide a more uniform response given the D'Appolito driver arrangement. I was pleased to see the cabinet internals were lined with polyfoam to help minimize cabinet resonance. There was no cabinet bracing to speak of other than the four walls, but that is to be expected in a speaker of this price class. As a side note, I have seen more poorly designed cabinets in speakers costing far more than these. I commend Unisound for not using cheap electrolytic capacitors in series with the tweeter, a trick some manufacturers tend to do as a cost savings at the expense of high frequency linearity and reliability. Overall I cannot fault the construction or design of these speakers given the price. It's obvious these speakers aren't glorified profit machines so many audiophiles and press often love to wallow over.
The Setup
I began my evaluation with one pair of stock DAC1.5's and another pair with the Mi-Horns attached. I measured both speaker sets with an SPL meter and pink noise and found the horn loaded versions about 2-3 dB more efficient. No surprise there. When comparing the two sets of speakers, I used the receiver A/B speaker outputs for each set and level trims to compensate for the sensitivity differences between them. Since the grills could not be installed in conjunction with the Mi-Horns, I left them off for all listening tests - with and without the Mi-Horns. Speakers were sharply toed in to the listening position with the Mi-Horns installed while they were toed in to a lesser degree without Mi-Horns. The speakers were placed on 30 舡 Plateau sand-loaded stands for all of the listening tests unless otherwise noted.
Listening Tests: Two-Channel
I began my listening session with the song "The Chant" from Fourplay. This song has an exorbitant amount of bass and dynamics that certainly test the limits of a speaker system, particularly the bass drivers. I was expecting the DAC1.5's to bottom out, especially since they ran the bass driver full range. To my surprise I didn't hear woofer bottoming at relatively loud listening levels. In contrast, I found the much more expensive Dynaudio 52-SE's hiccupped severely when playing this track at similar levels. Granted the Dyne's had superior bass extension (perhaps the best I have heard in a relatively small bookshelf speaker) but didn't provision any excursion limits to prevent bottoming. It was nice to see the little DACs didn't suffer from this almost extinct issue in a majority of driver designs on the market today.
While the DAC1.5's didn't bottom per se, they did loose composure and clarity when driven to loud levels, which is why I recommend using these speakers in small to moderate room sizes, and crossing them over between 60-90Hz to a subwoofer. I don't care how elaborate you make a speaker design. It's simply not going to deliver deep, authorative bass extension based on the laws of physics. What the Unisound DACs did produce was reasonably extended and controlled bass response at moderate volume. I found crossing them over at 80Hz to one of my RBH 1010-SEP subwoofers from my T2 system helped alleviate these speakers and opened up a degree of dynamic range and clarity that was lost on program material with a strong emphasis on bass.
Switching between Mi-Horn enabled and stock Unisound DAC1.5's, I took notes on my listening observations. With the stock speaker, I heard decent imaging and soundstage at the primary listening position as well as off axis. With the horns installed, I noted a much more compressed sound, stringent top end, and a very narrow sweet spot that, if you sat off center from, pretty much destroyed the polar response of the speakers. They no longer imaged or sounded 3 dimensional. Instead they sounded louder, clearer and brighter, almost like after using a bad receiver auto EQ calibration system. The problem here is I felt the stock versions of these speakers were already a bit bright for my tastes. Adding Mi-Horns only exacerbated this problem.
Listening to female vocals from Sade and Diana Krall revealed a more nasal sound characteristic with the Mi-Horns installed. I even tried permutations of Mi-Horn on tweeter only, woofer only, etc, and in all cases I preferred no horns at all. With the Mi-Horns installed only on the bass drivers, the sound was too forward in the mid bass, making the speaker sound boomy or boxy. With them installed only on the tweeters, it made the speaker sound too sibilant.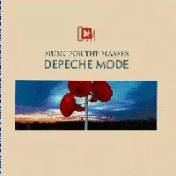 On the flip side, listening to the Mi-Horn versions on Techno/Party music often created a louder, more powerful sound. I placed all four DAC1.5 speakers loaded with Mi-Horns in the corners of my room firing at the primary listening position and popped in some Depeche Mode. While the sound was again bright and forward, turning up the bass on my sub helped to balance it. I was now hearing Depeche Mode loud and clear just the way this type of music was meant to be played. Sure, accuracy was out the window, but this setup would likely make a lasting impression on your friends or family that think small cube speakers are the epiphany of audio. For parties, this is a great setup, especially considering that if you trash the speakers, replacements are cheap. Best of all, with the added efficiency of the horns, you don't need oodles of amplifier power to drive your party-goers to insanity.