Mentor 1 Listening Tests
Set-Up
I placed the Mentor 1's on my 30" sand-filled Plateau speaker stands which puts the tweeter right at about ear level on my Continental theater seats. The speakers were positioned about 5ft from side and back walls and spread apart about 10ft from each other which was roughly the distance from my primary listening position. After experimenting, I found they sounded their best with minimal to NO toe-in for reasons I will get to later in the review. I used the Emotiva Reference Theater Series preamp and processor, the Denon DVD-5910CI as the source with my trusty Status Acoustics Decimo's reference bookshelf speakers on hand for comparison. All cables were furnished by Impact Acoustics (Sonicwave toslink) and Bluejeans Cable (10AWG speaker cable and analog interconnects).
Listening Tests
CD: Harry Connick – When Harry Met Sally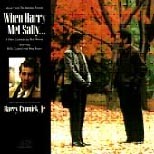 The Mentor 1's surpassed my expectations on bass extension and uniformity on Track #9 "Let's Call the Whole Thing Off". I felt as if the speaker sounded much larger than it actually was, yet at the same time it carried the very intimate feeling I love about bookshelf type speakers. The twang in the bass was clearly present and I was floored by the detail in Harry's finger snapping that seemed more prevalent in these speakers than even my own beloved reference bookshelf speakers the Status Acoustics Decimo's. I did detect a slight coloration in the upper midrange that I decided to further explore. But first, I had to get passed my enjoyment of how well these speakers imaged. Vocals came from dead center as they should, and the soundstage seemed to be about 3-4ft behind the plane of the speakers giving a very 3D soundfield absent in lesser designed speakers. I really enjoyed the experience of the high hat cymbals which seemed to be peering into my head just like I experienced with conventional ESL type speaker systems but without the loss of imaging when shifting my head left to right so typical of those types of designs.
After listening to this track a couple of times, I realized there was a slight sibilance in Harry Connick Jr's voice which seemed even more pronounced as the volume level increased. I also noted that his voice seemed a bit more recessed than in my reference speakers.
Moving on to track# 2 "Love is Here to Stay" the drums came alive in the room as you could hear the sticks hitting the rim of the drumheads while capturing the air flowing through the trumpets. Again I noticed the vocals were a bit recessed. It was clear to me that the sonic signature of these speakers were uniquely different than my reference speakers. The Mentor 1's portrayed more detail, accentuating every subtle nuance, while my Decimo's were more forward in the vocals, having more warmth and naturalness in their overall presentation.
SACD: Patricia Barber – Modern Cool
Track #1 "Touch of Trash" again demonstrated the Mentor 1's excellent ability to convey all of the sonic subtleties of the recording. The cow bell sounded so real it was freaky. The speakers imaged very well and literally disappeared in the room. The Mentor 1's made a good attempt in bass extension on this song but tended to lose composure, as expected, when driven at higher SPL levels in my large theater room. Crossing these speakers over at 80Hz to a sub will alleviate this concern considerably and it's a measure I recommend for anyone installing these speakers in a home theater environment. As good as the instrumentals sounded on the DALI's, Patricia's voice was a bit too hot in the top end for me to declare sonic perfection. Though the speakers weren't overly fatiguing, I felt that they carried too much top end which shifted their sonic balance to the bright end of the musical spectrum. The degree of brightness is of course highly dependent on source material and the listening space. I found the Mentor 1's to accentuate this tonal attribute mostly in female voices and/or in close mic'ed recordings. Toeing the speakers in made it more prevalent, so I'd advise you to use no toe in, or perhaps a small degree of toe out to soften the sound. The Mentor 1's have unusually good horizontal dispersion so it's not a bad thing to use no toe-in or even slight toe out.
This is a must-have CD when doing ABX testing for revealing sonic differences of electronics or speakers. It's also a must have because in my opinion. It's excellent accessible jazz and Chieli Minucci is simply a fabulous and inspirational guitarist.
Track #2 "Jamaica, Jamaica" showed off the Mentor 1's excellent ability to extract all of the details within the recording. Bass was tight and well controlled, again most impressive for a speaker of its size. Overall the sound was more focused but not as broad as I heard on my Decimo's. The Mentor 1's accentuated the cymbals a little too much for my liking making them sound crisp rather than lush.

CD: Pat Metheny – We Live Here
If you haven't figured it out by now, I am a huge Pat Metheny fan and strongly feel that long after his time, he will be remembered as one of the greatest jazz guitarists of all time. I selected We Live Here not only because of its significant musical content, but because it's a well recording CD that really can give a speaker system quite a workout.

In track #3 "The Girls Next Door," the cymbals had a lot of air to them, while the persistent cha-ching sound of Paul Wertico's stick work was highly detailed and focused. Pat's guitar sounded a couple of feet back from the speakers and slightly off to the left of dead center, setting up a nice 3 dimensional soundstage I've come to expect of excellent speakers. I didn't feel the guitar sound was a prominent or realistic as I preferred when listening on my reference speakers.
The Mentor 1's setup a nice 3 dimensional soundstage I've come to expect of excellent speakers....
Track #5 "We Live Here" proved to be too much for the little 5" drivers of the Mentor 1's when pushed to appreciable levels in my listening room. This was to be expected of a speaker of this size and is not a knock on its abilities as much as a reality check when deciding on using small speakers as your mains and contemplating on adding a dedicated subwoofer or two to compliment the bass. The Mentor 1's made a valiant effort at conveying the bass content of this track, but the tactile response and depth was simply not there. When pushed hard the woofers showed signs of distress, but didn't make a LOUD popping sound like I heard when I reviewed the Dynaudio 52-SE. In comparison, the RBH MC-6C's I currently have in for review handled the bass portion of this song with much more composure, but they are a sealed design and don't play quite as low. Personally, I prefer limiting the extension of all bookshelf type speakers and allowing a subwoofer to handle the bass duties. This will preserve dynamic range of the speaker system and amplifier, and ensure the bass content will be properly rendered on drivers better suited for the task.