PLC-HF10000L Build Quality and Setup
Like most high-end commercial projectors, the lens, as you can tell from our dossier on the available options, ships and is sold separately. After all, given how expensive the projector is already, why add more on top of that for a lens you don't intend to use? We requested the LNS-S03 standard zoom lens which would allow us to project onto our rear-projection screen that was configured for, to the glee of our neighborhood and friends, an outdoor Super Bowl party. Loading the lens is a bit more complicated than just screwing on an adaptor or pushing and twisting it into place. The lenses that are available for the PLC-HF10000L are active, meaning that they include connectors that supply power to the Focus and/or Zoom functionality of the system. We took the LNS-S03 lens from the separate box it arrived in and set it aside for installation. We then prepped the projector for the lens installation. The projector comes with a protective plastic cover in place to protect the inner electronics and LCD panels from dust and debris contamination: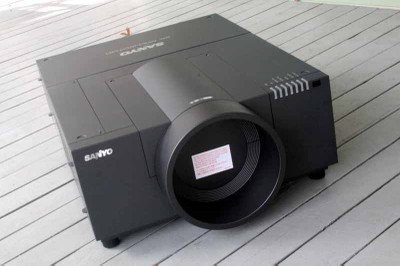 The first step was to remove the plastic lens shroud. This allowed access to the front screws.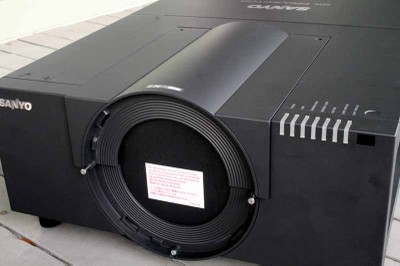 A total of four screws need to be removed. The two behind the shroud and the two on top which allow the lens cover plate to be slid forward. Once removed, we were able to load the lens into place. The installation was fairly easy once everything was removed. You line up the lens to the four protruding posts...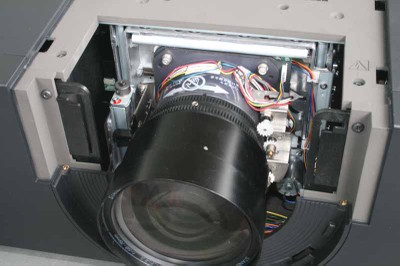 ...and then activate the sliding locking clamp to hold everything securely in place.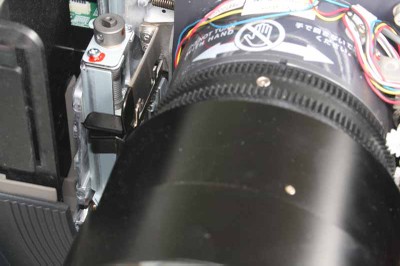 Sanyo includes several foam-lined plastic surrounds to frame out the lens and block debris from entering around the lens.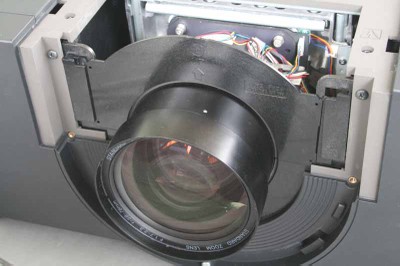 The finished lens installation leaves the projector with a beautiful, completed look.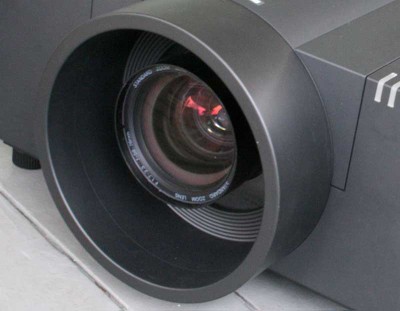 mozi121 posts on May 19, 2011 02:21
Pros

* Super bright
* 2K resolution
* Multiple lens options
* Multiple lens modes (single, dual, progressive)

Performance Rating: (4.5 out of 5)
Value Rating: (4.0 out of 5)


joshika posts on May 11, 2011 00:47
SANYO, one of the world's largest manufacturers of projectors introduces the PLC-XTC50L, a unique 3LCD projector for the education and business presentations market, which incorporates a dual lamp system, advanced easy-maintenance functions and continuous (24/7) operations.





-----------------------------------------