RSP-1 Listening Tests and Conclusion
Rarely do I get a chance to really let my speakers sing. Young kids who always seem to be napping at inconvenient times has made it so I make excuses to stay home from the store just so I can listen to a little music. With the Reference Audio Series RSP-1/RPA-1 combo pushing my speakers, I know I'm getting some of the best sonics I can ever expect from my speakers.
CD: Lorna Hunt - All in One Day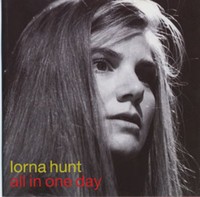 There is going to be a theme of this listening test and that is "revealing." This is Audioholics so don't expect me to wax poetic about how much more chocolaty the midrange was or any of that nonsense. I've listened to Lorna Hunt's album many, many times, often for reviews. While the recording is a little noisy, the dynamic range is exceptional and the instruments have a realism and presence that is often lacking on other albums. When I pressed play on this disc my first reaction was, "Gee, I didn't realize how noisy this album really was!" I was hearing a lot more background noise than I was used to hearing. On the upside, the instruments, already very lifelike, took on a three dimensional quality. Chimes in particular sounded so good that I felt like I had hit them myself. The moments of silence between tracks were exactly that - dead silent. I never heard a hiss or anything else from the pre-amp during any of my listening tests.
CD: Jamiroquai - A Funk Odyssey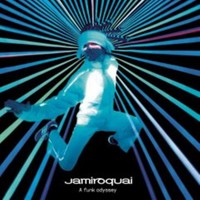 Ever have an album that you can't remember where you picked it up? For a long while I thought this was one of my wife's CDs but she swears it isn't. Regardless, Jamroquai's A Funk Odyssey has some great beats and plenty of taxing passages. It probably comes as no surprise that the RSP-1 tackled all this without so much as a hitch. One thing I noticed here and during the other listening sessions was how much clearer and more separated each of the notes was compared to listening on my A/V receiver. Many times it seemed as if the RSP-1 was almost anticipating the next note and would beat the music to it. This provided a much more differentiated presentation where it seemed that each note was more distinct and clear. This gave the soundstage a bit more depth. By "depth" I mean that I could concentrate on a particular instrument or sound and follow it even though it may be a secondary or tertiary riff.
CD: Rusted Root - When I Woke

When you want a lot of drums, male and female vocals, and tempo changes in one album you need look no further than When I Woke by Rusted Root. A long time favorite of mine, to say that I am familiar with this album is like saying I sort of know what my kids look like. In some songs, there is such a cacophony of drums, shakers, guitars, and God knows what else that it seems almost an assault on your ears. What really impressed me about this listening test was how good the bass sounded. Sure, there was plenty of treble and mids, but the bass just kicked. It wasn't quite tactile, but if I put my hand on the couch, I could feel the vibrations in the leather. The separation of the speakers was as phenomenal as I've ever heard with these speakers. This is one of those listening sessions that ended up stretching into hours as I lost myself in the music.
Recommendations
Ready for me to nitpick, 'cause that's what I'm going to do. You can tell because 3 of my 4 recommendations are about the Dimmer function. Now I understand that a true "audiophile" would want less functions and not more, but I'm an Audioholic and I would like my life to be easier:
There is no OFF setting on the dimmer, not everyone wants/needs to see all those pretty blue lights.

The dimmer function is only controlled by the front of the unit. I'd like to have that control on the remote as well.

The dimmer brightness on the RSP-1 seems to be different than the RPA-1 - they should be the same. And if at all possible, I'd like some way to have the RSP-1 and RPA-1 dimmers change in tandem.

Calibrating the sub requires a test disc of some sort or test tones sent from the transport. I'd love to see some sort of integrated test tones in the RSP-1.
Conclusion

The RSP-1 performs exactly as promised - a 2 channel processor that does little if anything to the incoming signal. Considering the low price of the Reference Audio Series, Emotiva has taken the dedicated high end 2-channel rig out of the hands of the ultra-rich and placed it squarely within reach of most enthusiasts. If you are looking for a 2 channel system and don't want to choose between a new rig and a new car, this is the combo for you. It looks audiophile, it sounds audiophile, it just doesn't cost audiophile.
Emotia RSP-1 2-Channel Pre-Amplifier
$699
Emotiva Audio Corporation
106 Mission Court
Suite 101
Franklin, TN 37067
615-771-1224
877-EMO-TECH
About Emotiva Audio
Emotiva engineers believe that the experience of enjoying home audio and home theater components begins with thoughtful design, robust engineering, superior quality materials and a deep understanding of what the audio/video enthusiast wants and needs. It occurs all too often; designers and manufacturers consider technology and ease of use to be mutually exclusive qualities in a product. Emotiva engineers think differently. Technologically superior and user friendly products are paramount to the Emotiva design philosophy and are qualities that allow Emotiva users to appreciate their purchase in the future as much as they do today. We utilize only premium components with proven, critically evaluated circuitry in the audio and video paths to preserve the original quality of the sound and vision experience. Emotiva products compliment the entertainment experience and bring it up to a level rarely experienced with other mass produced products.
The Score Card
The scoring below is based on each piece of equipment doing the duty it is designed for. The numbers are weighed heavily with respect to the individual cost of each unit, thus giving a rating roughly equal to:
Performance × Price Factor/Value = Rating
Audioholics.com note: The ratings indicated below are based on subjective listening and objective testing of the product in question. The rating scale is based on performance/value ratio. If you notice better performing products in future reviews that have lower numbers in certain areas, be aware that the value factor is most likely the culprit. Other Audioholics reviewers may rate products solely based on performance, and each reviewer has his/her own system for ratings.
Audioholics Rating Scale
— Excellent
— Very Good
— Good
— Fair
— Poor
| Metric | Rating |
| --- | --- |
| Two-channel Audio Performance | |
| Bass Management | |
| Build Quality | |
| Fit and Finish | |
| Ergonomics & Usability | |
| Features | |
| Remote Control | |
| Performance | |
| Value | |

metalisrael posts on June 16, 2008 04:44
does anyone else have any actual experience with this?
Metal Israel @
Jemsite
[jemsite.com]
Da Boss @
Metal Israel
[metalisrael.com]
davidtwotrees posts on September 02, 2007 20:37
Excellent review. Not a product I am in the market for, but your article was spot on. I love how you Audioholics always mention that you won't be going into ecstatic audiophool drool like "choclatly midrange" or "liquid highs"....especially from a preamp. And Emotiva really seems to be putting out a solid product for insanely affodable prices.
I am, (yes I know, I know:eek a subscriber to Stereophile, and the Emotiva ads look out of place when they have the MSRP at the bottom of the page.

So once again, good work, well written and informative without the flowery audiophoolia or the EE tecnobabble.
mike c posts on August 31, 2007 21:06
now I'm very curious what's behind the 'aux 2' sticker in the back.
Kitsum posts on August 31, 2007 12:00
Are all the buttons-knobs plastic or aluminum?
amp74 posts on August 31, 2007 08:52
And havent looked back. got the combo pre and power amps.