Blue Jeans Cable Listening Tests and Conclusion
Listening tests on cables? You gotta be kidding. Not really. Cables can and do sound different - bad ones that is. Bad and Blue Jeans aren't synonymous terms. Despite these cables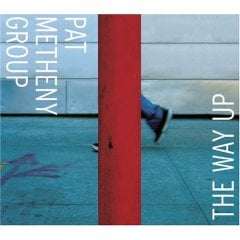 measured well as predicted, I decided to do some listening tests to appease the audiophiles that pray to their cables.
With my whole system wired up in this cable, I popped in Pat Metheny's The Way Up CD. This is a phenomenal CD, and in my opinion contains some of Pat Metheny's finest work to date. Playing the 26 minute song titled Part 1 in PLIIx Music Mode sounded superb. Pat's guitars sounded chocolately. Just kidding. Music reproduction using the Blue Jean 10AWG speaker cables was as good as I ever heard on my reference system. Bass was tight and full, guitars were fluid and articulate, drums were dynamic, cymbal crashes were airy just as they should be on a great system with quality room acoustics and of course quality cables.

Conclusion
If you are looking for a beautiful cable that will dazzle your friends and transform your system into musical nirvana, look elsewhere. These cables aren't for you. If however, you are looking for a no-nonsense, affordable cable that will do no harm to your system, make no pretenses of splitting the atom, or redefining the laws of relativity, than look no further than Blue Jeans Cable.
With the flexibility of customizing cable lengths, termination types to your needs, CL3 approval for behind drywall installations, and choosing between pre-terminated convenience or self terminating cost savings options, you simply cannot go wrong. Their sliding price scale which decreases with increasing order size makes for a great solution for custom installers running cabling through a pre-construction house for whole home audio solutions. Highly Recommended!
Blue Jeans Cable
5T00UP 10AWG Cable Review
Blue Jeans Cable
1419 Elliott Ave. W, Suite C
Seattle WA 98119
(206) 284-2924 voice
(206) 284-2931 fax
The Score Card
The scoring below is based on each piece of equipment doing the duty it is designed for. The numbers are weighed heavily with respect to the individual cost of each unit, thus giving a rating roughly equal to:
Performance × Price Factor/Value = Rating
Audioholics.com note: The ratings indicated below are based on subjective listening and objective testing of the product in question. The rating scale is based on performance/value ratio. If you notice better performing products in future reviews that have lower numbers in certain areas, be aware that the value factor is most likely the culprit. Other Audioholics reviewers may rate products solely based on performance, and each reviewer has his/her own system for ratings.
Audioholics Rating Scale
— Excellent
— Very Good
— Good
— Fair
— Poor
| Metric | Rating |
| --- | --- |
| Build Quality | |
| Ease of Setup/Programming/Integration | |
| Performance | |
| Value | |