Reference Theater Series IPS-1 Listening Tests
CD: Dianne Reeves Never Too Far
You may have noticed this CD pop up in several of my most recent reviews. There is good reason for my repetitiveness here. Many of the tracks in this CD are an awesome test for a system's bass response and accuracy. The bass track in Track #2 "Never Too Far" will sound muddy on an improperly set up or mediocre system. I must have listened to this track 100 times when tuning my reference system's subwoofers - all four of which run in mono, cross over at 80Hz and are equalized through Audyssey MultEQ Pro. Turning off my two Velodyne DD-15 subs to do a strict two-channel evaluation, I listened to the track again with only the subs in my T30-LSE system handling the bass which were powered by the Earthquake XJ-600R digital amplifiers. When I switched over to the IPS-1 in bi-amp mode to power my T-30LSE system, I was awed by how much snappier and articulate the upper bass response became. Some of this was a result of me limiting the RBH subs' output to 80Hz, so I defeated the Audyssey correction and bass management and redid the comparison. Overall I still felt the less powerful Emotiva amp was driving the subs in my reference speakers more accurately than the Earthquake digital amplifier. With the IPS-1, the bass response was amazingly tight and retained excellent decay properties I didn't hear when running the subs on the digital amp setup.

When I switched over to the IPS-1, I was awed by how much snappier and articulate the upper bass response became.
The tonal balance was slightly more forward on the IPS-1 then it was when the amps in my Denon AVR-5805 were powering the top end of my speakers but it wasn't annoying or shrill sounding. I found the IPS-1 displayed excellent stereo separation portraying Dianne's powerful vocals dead center as they should be. The drums had a nice pop to them while the saxophones exhibited a nice bite giving you that "live" feeling. The soundstage was very expansive making me feel the "never to far…" chants from the backing vocals where emanating from my side channels despite I was only listening in two-channel playback. The IPS-1 maintained a very clean composure even when driven to LOUDER than comfortable listening levels in my 6,000uF Auralex acoustically treated listening room sitting 15ft away from my speakers.
CD: Harry Connick – When Harry Met Sally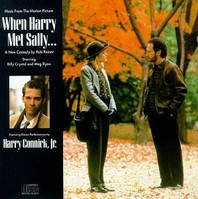 Track #2 "Love is Here to Stay" sounded fabulous with the IPS-1 powering my speakers. The brass instruments had a very airy feel to them while the cymbal hits were reproduced in a very 3-dimensional listening plane. The IPS-1 conveyed a soundstage several feet back from the plane of my reference speakers similar to the very best amplification I have tested them with.
The IPS-1 reproduced a very distinct sound to the strings in the bass of Track #9 "Let's Call the Whole Thing Off". The piano sounded very real, containing all of the harmonics typically only heard in live un-amplified performances or reproduced on only the finest speaker systems in an acoustically neutral listening room powered by superb amplification. Near the end of this track was a solo between the bassist and drummer. The sound of the metal brush on the cymbals buttressed by the bass notes was so real sounding, it was scary. Closing my eyes, I felt as if I were in a small jazz bar listening to the real deal. Imagine that, Harry was right there performing just for me – very cool.
Track #2 "Jamaica Jamaica" revealed that the IPS-1 was reproducing its excellent stereo imaging characteristics. Bass was tight and well-extended. It was obvious to me that, despite the rather modest power ratings bestowed upon the IPS-1, it liked to be driven hard. No matter how I tried to abuse this amplifier, it never sounded ragged as some amplifiers of this design class and budget I have heard. Track #6 "Ballering" guitarist Chieli Minucci really demonstrates what a fabulous guitarist he is. All of the great percussion work of George Jinda strumming alongside with Chieli was both a sonic delight and musical marvel. Come to think of it, while my intentions where only to sample a few songs on this CD to test out the IPS-1, I found about an hour later, I had nearly listened to the whole disc.
SACD: Patricia Barber – Modern Cool
What good is critical music evaluation without testing out some high resolution source material such as one of my trusty Patricia Barber SACDs? Modern Cool is a superb sounding SACD that in my opinion every jazz lover should add to their collection. Track #7 "Company" is a reference track I use to separate REAL speakers from wimpy ones. The same can be said with upstream electronics, particularly amplification. When listening to this track, I closed my eyes to attempt to place where all of the instruments were coming from. The trumpets were dead center (thanks to the magnificent imaging capabilities of my reference speakers). They came at you crystal clear with a bit more of a bite to them then I recalled using the amplifiers in my Denon AVR-5805. The snare drums had plenty of snap to them and seemed to be emanating around and behind the speakers. Cymbal crashes were effortless and well delineated. Listening to the drum solo and twanging of the bass with my eyes closed gave me that "better than being there" experience placing me right in front of the drum kit in a cozy jazz cellar. All I was missing was a brandy Sniffer and a fine Cuban (cigar that is). The IPS-1 had no problems being pushed hard on this song and the dual 10"s in my RBH T-30LSE's loved the workout.
gene posts on May 03, 2007 10:15
Great review Gene. I would have thought that the noise floor would have been higher with the lack of the isolated card design of the MPS 1.

I know you are not easily impressed, so your preference of this model over the MPS1 says something.

Nice job
The IPS-1 still has independent mono block amps just like the MPS-1 but you can't slide the modules in and out. The MPS-1 would have identical SNR if you pull the limiter circuit off which is easy to do. Emotiva will instruct customers on request if you wish to do so.
I mostly prefer the IPS-1 b/c its more manageable and easier to setup.
westcott posts on May 03, 2007 09:01
Great review Gene. I would have thought that the noise floor would have been higher with the lack of the isolated card design of the MPS 1.

I know you are not easily impressed, so your preference of this model over the MPS1 says something.

Nice job!
Gov posts on May 02, 2007 19:12
Great review!!! I wish the LPA-1 review Audioholics did was as in depth as this one. I would love to see how the LPA-1 stacks up against this amp.