Games Even A Mother Could Love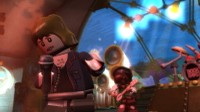 But don't get me wrong - it wasn't all slashing and hacking at the show. Social and family gaming continue to make big inroads for the casual gamer - hey, the Nintendo Wii is pretty much based on games that require some thought and more than just hitting something using opposable thumbs. So you can have titles like Lego Battles with pirates and knights, or a Lego Rock Band, which lets you work your musical savvy with block-buddies geared for the younger set. Or an action/adventure set to mini ninjas which forego the violence route by having the defeated bad guys turned into lovable forest creatures. Or even the freedom of living a virtual life with all the fixings of the "real" world, courtesy of The Sims 3.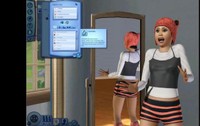 You can even go in for some air drumming as I did, thanks to the Rolling Stone: Drum King. Just use the Wii remote, create an onscreen avatar and rock out with those skins while listening to musical tracks (inspired, they say by groups like Steppenwolf, Smash Mouth, Bloc Party, etc.).

Plus there are fitness games that are exercise videos gone interactive, like Jillian Michael's Fitness Ultimatum 2010 for the Wii. That it's a Hell week-style boot camp designed to tighten you up over 6 months means you better be determined (wonder if anyone else thought that the title was a bit less than inspiring?)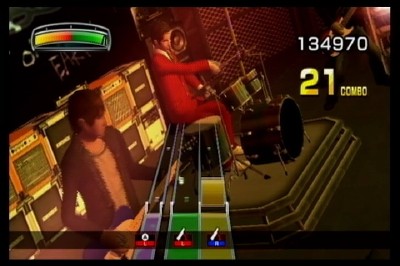 But for me, nothing will ever beat pinball, so I headed over where I could play two Pinball Hall of Fame compilations - one based on golden oldies from Williams and the other from Gottlieb. Playing these on a big screen HDTV with realistic action and tilt control was a dream come true (oh the quarters I could have saved on Diablo alone!). And having backgrounder info mixed in, along with added features to tax game play such as online leader boards and added table goals sure did the trick. Wii fans can keep their point 'n click, me I preferred pressing buttons on a controller to work the flippers.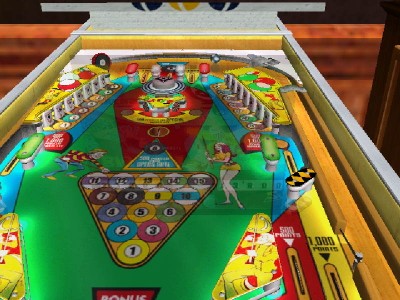 There's no way a single person can see it all and no doubt I missed some great stuff (like all the sports titles from Electronic Arts and others). But I still have to find those titles that boost their game to a whole new level by adding hardware. So see you at Part 2.

Resources
Brutal Legend, The Sims 3 Electronic Arts www.ea.com
Final Fantasy XIII, My Life as a Dark Lord Square Enix www.square-enix.com
Dexter Marc Ecko Entertainment www.marceckoenterprises.com
Ghostbusters: The Game Atari www.atari.com
Grand Theft Auto Rockstar Games www.rockstargames.com
Jillian Michael's Fitness Ultimatum 2010 Majesco Entertainment www.majescoentertainment.com
Metal Gear Solid Rising Konami www.konami.com
Mini ninjas Eidos Interactive www.eidosinteractive.com
Pinball Hall of Fame: The Williams Collection/The Gottlieb Collection Crave Entertainment www.cravegames.com
Rolling Stone: Drum King 505 Games www.505games.com
Transformers: Revenge of the Fallen Activision www.activision.com
Trauma Team Atlus www.atlus.com
Warriors: Street Brawl Paramount Digital Entertainment (no web site)
Watchmen: The End is Nigh part 2, Lego Battles, Lego Rock Band, Batman: Arkham Asylum Warner Interactive Entertainment www.wbie.com