FREE Disney Tickets - Register for the Audioholics 2008 State of CE Union Event Now!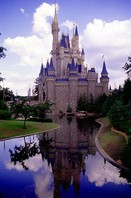 Disney Tickets for 2008 State of CE Union
Audioholics is throwing its 10th Annual State of the CE Union Event & Party on October 22nd through the 26th at Disney's premier Dolphin resort in Orlando Florida. Because of the tremendous success of last years event, we are expanding the show dates to two full days of product demos and educational seminars (Oct 23rd, 24th) and adding more demo rooms.
From all of the great sponsor demos and exhibits, educational seminars, cool swag, Halloween costume party and fine dining you won't want to miss it. Perhaps you're on the verge of selling the idea of attending to your significant other, or trying to convince yourself to take a few days off from your daily routine to hang with us in sunny Florida and enjoy the Disney resorts with your family. There is no better time than now to register to take advantage of our early bird registration special. For more event details, CLICK HERE.

Note: As of July 30, 2008, this promotion has been upgraded to a $3600+ 5.1 Complete A/V System Giveaway
For more event details and to find out which manufacturers will be attending and sponsoring the event, CLICK HERE.
If you are a manufacturer and would like to inquire about
sponsorship opportunities, please email Gene DellaSala
at: gds@audioholics.com
jams001 posts on November 13, 2008 07:24
wonderful topic is this interesting to read
engtaz posts on October 31, 2008 08:21
He taught the subwoofer class. He is English I believe from the accent. He had a cold.

engtaz
majorloser posts on October 31, 2008 07:27
I thought he was the rep for Pioneer that was setting up the room with Dolby.
engtaz posts on October 31, 2008 07:20
Velodyne rep.

engtaz
bmf795 posts on October 30, 2008 08:25
majorloser;475166
Hey, did anyone mention that Jerry Greenfield, the one and only co-founder of "Ben & Jerry's" was at the Audioholics SOTU???
http://www.benjerry.com/our_company/about_us/our_history/jerrybio.cfm [benjerry.com]

Well, he was and he brought the ice cream to prove it!

Gene and Jerry



That's Chris Seymour third from the left.


On the far right is Will Stamps from the Audioholics Store giving the "thumbs up".



We need to thank Seymour AV for making this possible!!!!
http://www.seymourav.com/ [seymourav.com]
Any idea of who is the man pointing to the ice cream(between Chris and Dann) in the third picture from the top?