Faroudja DVP1080HD and DILA-1080p
Filed under: Technology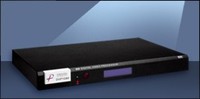 Faroudja, a division of Genesis Microchip Inc. showed off its new HD Digital Video Processor, the DVP1080, and its new high-resolution D-ILA Projector Package, the DILA1080pHD, at CES. 

DVP1080 HD Digital Video Processor
The DVP1080 HD Digital Video Processor offers a new level of video performance to Faroudja's family of advanced processors. The DVP1080 employs new circuitry to process high definition 1080i signals and convert them into high-bandwidth 1920 x 1080p (progressive) format. This optimized progressive signal is critical to achieve optimum video performance from the new generation of high-resolution 1920x1080 flat-panel displays and projectors.

Faroudja's new circuit design converts 1080i to 1080p by using pixel accurate deinterlacing with 3:2 pull-down for jitter-free results. Image adjusting controls are purposely limited to keep the high-definition signal pure and accurate. A second mode option offers full level and aspect ratio controls, as well as HD cross-conversion capabilities such as converting 1080i or 720p to 1366 x 768 plasma monitors.

The DVP1080 also converts standard definition 480i sources to the display's native resolution using Faroudja's award winning image processing technology for superior performance from all types of displays including plasmas, DLP, LCD, LCOS and CRT. Faroudja's video processing is external to the display, enabling a much higher level of image quality than that achieved through the display's internal video processing. The DVP1080 HD Digital Video Processor will be available in February with a suggested retail of $6,495.

DILA-1080p HD Digital Projector Package
The DILA-1080pHD Theater Optimized Digital Projector Package expands Faroudja's family of Home Theater Display Packages with a new three-chip D-ILA design, featuring 1920 x 1080 native resolution, 2100:1 contrast ratio, and a wide 16:9 aspect ratio for full high definition reproduction.

As with Faroudja's other Projector Packages, the DILA-1080pHD is individually aligned and "Theater Optimized" by well known video consultant William Phelps. Using optical scientific testing equipment and proprietary software, each projector is optimized for extremely accurate gray scale and gamma tracking. Separate gamma curves are created for standard definition and high definition sources for even greater accuracy. The result is a very film-like image with excellent color reproduction and shadow detail. This projector customization combined with a Faroudja video processor, provides an incomparable home theater experience from both standard and high definition sources.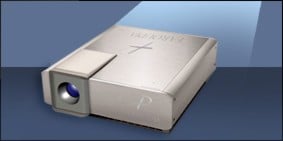 The DILA1080pHD packages includes the following optimized components:
Three chip D-ILA 1920x1080 native resolution
Packaged with the DVP1010, DVP1080 or DVP1510 HD Digital Video Processor
William Phelps Optimization for accurate performance
700 ANSI lumens
2100:1 contrast ratio
1.8:1 to 2.35:1 manual zoom and focus lens, 50% off-set
Excellent gray scale, color and detail
250 Watt, NSH bulb
Unique aluminum cabinet and quiet operation
HDCP Compatible
The DILA-1080pHD projector package is now available, offered with the different video processor options with suggested retails starting at $39,995. 
For more information, please visit http://www.faroudja.com .