Control 4 Home Theater Controller System
Filed under: Miscellaneous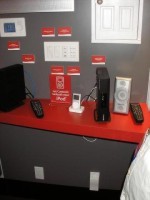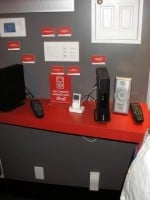 Home Automation has always been popular at CEDIA events and this year was no exception. The cost of the systems and labor to install them have been high and only the affluent among us have been able to enjoy the systems Control 4 has changed that with an affordable system that is easy to install because it is wireless The systems are available in many configurations and are fully expandable, reliable and secure.
Control 4: Home Theater Controller Enables Whole Home Automation for Less Than $600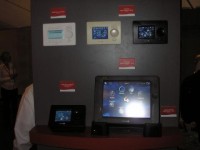 The Home Theater Controller provides the perfect introduction to media and home control that is easy to install and use. Home automation is now available to a much broader audience than ever before.
" The Home Theater Controller delivers huge value, creating an affordable, powerful and easy-to-use media management solution for consumers for the first time," said Will West, Chief Executive Officer, and Control4. " Since our company launch at CEDIA last year, we have seen a tremendous market response for all of our products, especially the Home Theater Controller. This year, we are demonstrating through our innovative product line, that the smart home is here today, and is not just for the wealthy anymore."
As the central hub of a home entertainment center, the Home Theater Controller connects to and controls all of the home theater equipment, eliminating the need for multiple remotes, with a simple one button on-screen interface. By connecting an iPod, external USB or network hard drive, the Home Theater Controller can distribute and manage digital music. Comparable with systems costing tens of thousands of dollars, it can also be the center of a whole home automation system bringing the lifestyle benefits of home control starting at $599, with added lighting control for as little as $99 per dimmer.
Control4, which began shipping products in April of this year, is the first to deliver 802.15.4 (ZigBee) wireless products that can be retrofitted into any home to provide reliable, cost-effective home control.
For more information, please visit www.control4.com