CodexNovus HDcodex DML 1000 media player
Filed under: Miscellaneous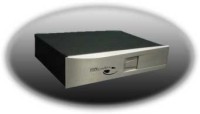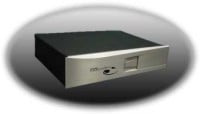 CodexNovus introduced the HDcodex DML-1000 networked media player, delivering one terabyte of storage capacity. Designed to support large media content libraries, the DML-1000 enables storage of video, audio, and digital pictures, all accessible from an easy-to-use interface that anyone can use.
The DML-1000 provides instantaneous random access to many different types of digital media files, a distinct advantage over other products that can take up to 30 seconds to locate and load content. The HDcodex DML-1000 is also designed to offer tremendous flexibility and configuration options to support a huge range of sources and systems.
The DML-1000 is marketed as the ultimate media entertainment manager for family rooms, home theater applications, commercial entertainment networks, or commercial business enterprises that require instant access to vast libraries of video, music, and pictures. As one's library of music, video, and digital pictures continues to grow, users can simply add additional storage capacity to their HDcodex system. HDcodex is designed to be field upgradeable, ensuring simple integration of the latest features as they become available.
Video content can be viewed in both SD and HD formats at resolutions up to 1920x1080 in progressive scan mode. The DML-1000 is not restricted to MPEG2 or MPEG1, as are existing DVD players, and supports the latest video and audio compression technologies, maximizing image and sound quality while minimizing disk storage requirements.
For more information, visit www.codxnovus.com .