Calibre Vantage-HD Video Processor
Filed under: Miscellaneous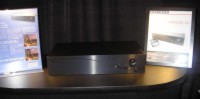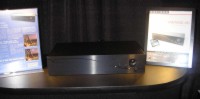 Walking through the RCA dome the second day of CEDIA we came across the Calibre booth displaying their new Vantage-HD home theater image processor. The new processor incorporates the Silicon Optix Realta chipset.
The processor supports output formats from 640x480 to 1920x1080 and has numerous inputs and outputs. Viewing the video demonstration with and without the processor engaged, it was readily apparent that the video processing power of this processor was significant.
The image was smooth, detailed and artifact free, colors were vibrant, and we saw no fixed pattern noise or jaggies. The new Vantage-HD is scheduled to ship November 2005 and price is set at a very reasonable $2899 For more information visit www.calibreuk.com .