WiSA Compliance Test Specifications Released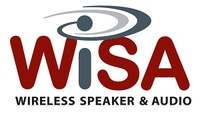 Wireless Speaker & Audio CTS 1.0
We have been excited about the WiSA (Wireless Speaker & Audio) Association ever since they were established in 2011. They promised high quality sound and interoperability between devices, but details were hard to come by, until now. WiSA has released the industry's first Compliance Test Specifications (CTS) for products to be WiSA certified.
What does WiSA certification do?
WiSA certification, just like Airplay or HDMI certification, guarantees that any product you purchase with said certification adheres to a basic set of standards. WiSA testing, "makes sure that every conforming piece of equipment, regardless of brand, interoperates without degrading the quality promised by the underlying technology." Some of the key specifications for certification are support for: 24-bit uncompressed audio; 32, 44.1, 48, and 96k sample rates; rapid error correction; 5 ms fixed latency; and under 160ns speaker-to-speaker delay. The WiSA Association aims to certify a whole host of different AV products, including game consoles, TVs, AV receivers, Blu-ray players, and set top boxes. With the proper certification, consumers can be confident that their audio system will work reliably with all other WiSA certified devices.
Certification will be carried out by Simplay Labs, LLC., who also tests for HDMI compliance. Products will be tested with specialized test equipment, and also with WiSA certified products that are already on the market. In order to assist manufacturers in designing and producing WiSA compliant products, white papers, application notes, and reference designs will be provided.
Wireless Specifications
One of the main ways that WiSA guarantees error free performance is its use of the international unlicensed (U-NII) 5GHz radio band. Within the U-NII band, 24 channels are available, of which WiSA compliant transmitters will attempt to find a totally unoccupied channel. WiSA certified devices also look ahead for additional unoccupied channels, giving them the ability to jump to a new channel without any drop in audio. Another advantage to working in the U-NII band is that WiSA devices will avoid interference with popular wireless devices, such as WiFi networks and cordless phones. WiSA certification also calls for forward error correction, error concealment, and a play-out buffer. Devices are also tested to ensure reliable operation within a 30x30 foot area, even when interference is present.
System Setup
One of the key ideas behind WiSA is ease of setup. It is supposed to take the complexity out of setting up everything from a basic surround sound, to a full out 7.1 system. Simply place the speakers around the room, then power on the transmitter unit, which could be a TV, Blu-ray player, or game console. Once everything is placed and powered on, you can finish setup with an on screen display (OSD) or on a mobile app.
If you are setting up a full surround sound, the WiSA speakers will have ultrasonic transducers built in them, which they call "pingers". Pingers allow each speaker to measure its distance to each speaker and, in essence, develop a map of the room. Through the use of these pingers, the system automatically identifies each speaker in your system (ie. Front left, center, surround left, etc..). Alternatively, you can drag each speaker to its respective location by using the OSD or mobile app. It is important to note than the transmitter does not contain a pinger, allowing for low production cost, but must support both manual and automatic configuration options. Next, the speakers automatically level match themselves and set delay based on the location of your listening position. If you change your listening position, you literally just drag it to a different spot by using the OSD or app, and channel level and delay are adjusted automatically again.
Scalability
Let's say that you purchased a WiSA subwoofer and soundbar, but now you want to purchase surround speakers or front left and right speakers. Simple, just buy WiSA certified speakers and they will integrate with your existing WiSA certified components. The ability to scale your system from a small 2.0 setup to a full 7.1 system is a key feature of WiSA. We particularly like this feature because we always recommend that people slowly build a great system rather than buy an entire mediocre system at once.
Conclusion
We think that the WiSA association is poised to change the AV world, and the release of CTS 1.0 brings them one step closer. We are always in favor of innovation, and it seems that the WiSA association is going to pave the way to high quality and reliable wireless sound systems. Our demo at CEDIA was eye opening and we will keep you updated as more announcements are made and products start to roll onto the market.
For more information, visit WISA