Planet Waves Enters Custom Installation Market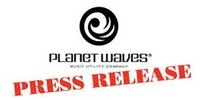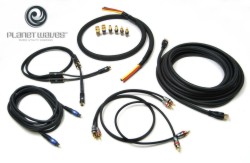 FARMINGDALE, NY, July 22, 2005 - The sweeping success of Planet Waves critically acclaimed cable line in the music industry has paved the way for the company's entry into the Custom Installation (CI) market with the launch of an expanded line of CI products at the 2005 Expo. Planet Waves, a brand of J. D'Addario & Company, Inc., has already stormed the music industry, with dozens of high-profile, demanding stars like Joe Satriani, Eric Clapton, Peter Frampton, and others singing the praises of the company's cables and adapters.
Planet Waves cables have seen double-digit growth in the past few years alone within the music industry. The Planet Waves Custom Installation line of cables is based on the company's innovative, proprietary Cable Station solderless cable-making system. Cable Station is simple, easy-to-use, extremely fast, and perhaps best of all, requires no soldering. Custom length RCA, , S-Video, F, and BNC cables can be made with a simple cut, twist, and screw.
For the CI market, Planet Waves will offer an initial line of 50 items, including a concise range of essential, high-definition audio, video, and signal custom installation products. The line covers everything from HD-ready coaxial cable to F, BNC, RCA, and S-Video connectors to long-length HDMI cables and HDMI/DVI adapters. High-quality connectors and cable allow Planet Waves cables to perform reliably and install securely in audio and video component systems. The connectors are chromed in a gunmetal finish for attractive appearance and long-term durability, matching the sturdiness of the cable itself. RCA, BNC, and F connectors may be easily color-coded for quick identification by the installers. Topping it off, Planet Waves' (and J. D'Addario's) unmatched customer service is legendary among musicians and MI dealers.
"Planet Waves is new to the CI market, but not new to the cable market," remarks J. D'Addario President Jim D'Addario. "The CI market is a relatively young market, but is rapidly growing, thanks to the explosion of new and continually more affordable custom installation solutions for the home and office. Installers new to Planet Waves' solderless cable making products will be surprised at the convenience, speed, and ease of use these products bring to their installations-the same features that have already won over many of the world's top musicians and live sound techs."
For more information on Planet Waves products, visit www.planetwaves.com .
J. D'Addario & Company, Inc. designs, manufactures, and markets complete lines of strings for fretted and bowed musical instruments, drumheads, drum practice pads, and guitar and woodwind accessories under the proprietary brand names D'Addario, Evans Drumheads, Planet Waves, Rico, and HQ Percussion. The company also runs the popular Gbase.com online gear source. J. D'Addario products are marketed in approximately 120 countries.