Emotiva Announces Aggressive 40% Discount Program for Current Owners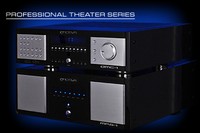 Emotiva
Emotiva Audio Corporation, one of the most aggressively-priced, high quality Internet direct-to-consumer electronics companies, is offering a discount trade up program for original owners of ALL Emotiva Surround Sound Processors!
Emotiva is currently developing its next generation A/V processor platform to be released in January of 2008. This new platform will offer HDMI version 1.3 switching, support for Dolby TrueHD, DTS HD, automatic setup and calibration, automatic room correction EQ, high quality video up-conversion to 1080p over HDMI and many more exciting features. Additional details will be announced in the coming months; rest assured, this new A/V processor will be state of the art.
All original Emotiva Processor owners will be eligible for a 40% discount on the purchase price of their new A/V processor.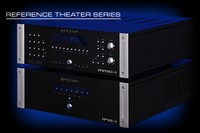 Not a Trade-Up Program - Keep Your Existing Gear
It's important to note that Emotiva is not offering a "trade-up" program. Existing owners get to KEEP their current gear! There will be no time limit on this offer to upgrade. Customers just need to be the original owner of an LMC-1, MMC-1 or DMC-1 to qualify.
"Our goal is to allow Emotiva customers who demand leading edge electronics to always stay ahead of the game. This new program allows them to have an easy and affordable access to our newest technology and products" says Dan Laufman, President of Emotiva. "I can't think of a better way to do this than by giving deep discounts off our already very competitive prices to our existing customers, while at the same time, enabling them to keep their older gear for another room, for sale to a friend, or to give to a loved one as the ultimate present. Our customers shouldn't be penalized by technological advances. Why should they have to start over again from scratch every few years? In contrast to the typical audio company, we provide a continuous program for upgrading and building state of the art systems for whole home audio and video applications" says Dan.
Emotiva has been garnering praise for this decision from audio enthusiasts and professionals all over the country. "To witness a company so committed to product service and excellence that they will sacrifice profits to assure a loyal and happy customer base for years to come is refreshing," says Gene DellaSala, President of Audioholics.com. "We've been fans of Emotiva products for a while now, but this latest announcement places Emotiva in a special spotlight amongst its peers."
Why Buy Emotiva?
Emotiva has a simple yet elegant business philosophy: engineer and build the finest quality audio and video electronics and bring them directly to the customer, with exceptional value and unparalleled support.
At Emotiva, customers purchase direct from the factory. There are no unnecessary markups to distributors and retailers. For peace of mind, all Emotiva products carry a FIVE YEAR transferable parts and labor warranty. Compare this to the typical 90 day parts and labor warranty on many mass market products.
Emotiva allows consumers to try their products in their own home FREE for 30 days. If not 100% satisfied for any reason, a simple call to Emotiva results in the return of the product for a refund of the entire purchase price. It's that simple.
About Emotiva
Emotiva is a company comprised of true audio enthusiasts, engineers, and product specialists. We run a lean organization without excess overhead and redundant levels of management. Everyone in the company from the engineering team, to the manufacturing group, to the support staff, has your ultimate home entertainment experience in mind. This is what makes Emotiva different from many other home entertainment manufacturers. Our people are passionate enthusiasts who enjoy the experience of using Emotiva products equally as much as designing and building them. Bottom line; we love the home entertainment experience as much as you do. When we are not designing and building Emotiva products, we are more than likely at home enjoying them with our families and friends.
Emotiva engineers believe that the experience of enjoying home audio and home theater components begins with thoughtful design, robust engineering, superior quality materials,along with a deep understanding of what the audio/video enthusiast wants and needs. It occurs all too often; designers and manufacturers consider technology and ease of use to be mutually exclusive qualities in a product. Emotiva engineers think differently. Technologically superior and user friendly products are fundamental to the Emotiva design philosophy and are qualities that allow Emotiva users to appreciate their purchase in the future as much as they do today. We utilize only premium components with proven, critically evaluated circuitry in the audio and video paths to preserve the original quality of the sound and vision experience. Emotiva products compliment the entertainment experience and bring it to a level rarely experienced with other mass produced products.
For more information, visit: http://www.emotiva.com