Audioholics On-Spot Location: RBH Sound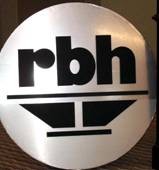 Later on RBH Sound began producing loudspeakers for a retailer in LA called Northridge Audio. They didn't advertise or market these products to avoid a conflict of interest with their other OEM customers (i.e. McIntosh, Parasound, Fosgate, etc). People nonetheless sought them out because of their high performance, which lead to a good success story and response for their products. Over the years RBH Sound was successful at helping other companies in achieving their goals. Based on their strong engineering background and sourcing ability, they took it upon themselves to enter the market under their own banner.
What sets RBH Sound apart from most companies is they are in this business for the love of audio. They aren't in it for the money as much as they wish to further the art of audio. When speaking with Roger Hassing he told me the biggest problem he has at the end of the day is to get his people to go home, especially their engineers. " Everyone here eat sleeps and drinks audio ," says Roger.
Roger attributes their success to a lot of good fortune, comradeship between employees, and their passion for their work. Because of their conservative and strategic business tactics, they are a completely debt free company. Their diverse product line keeps them stable and allows them to enjoy a steady growth of about 15% annually. Unlike most big corporations that shower the top execs with fat bonuses and salaries, RBH Sound puts much of their profits back into the company to expand their facility and also help out the local community.
Staff Biographies
Roger B. Hassing
President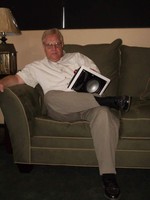 Roger Hassing, Founder and President of RBH Sound, has been a lover of audio his entire life. His family is very musically oriented; therefore, he is very aware of how specific musical instruments should sound. Not only does his background consist of engineering in the hi-fi world; he also has a wealth of experience in business. One of the hidden secrets which helps keep RBH on sound footing is Mr. Hassing's seven-year experience as an auditor for the Internal Revenue Service. In addition to his business expertise, Mr. Hassing, as well as the RBH Sound company, has a strong desire to produce the finest quality products that can possibly be produced. According to Roger, quality is more important than price; one could say, "He is a perfectionist." Roger has lived in the USA (with over fifteen years spent in the Los Angeles area), the UK and Puerto Rico . He holds degrees in Business Management and Mark eting. His work in foreign countries such as China and Korea , as well as Europe , has provided him with strong knowledge in the worldwide electronics industry, which has been very useful for the growth of RBH Sound.
Shane G. Rich
VP/ Technical Director, RBH Sound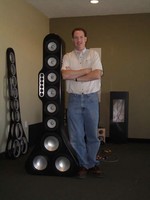 Shane's background in audio began in his youth. His father being an avid Hi-Fi enthusiast and professional musician, Shane was regularly exposed to auditioning equipment as his father compiled a sound system that would reproduce recordings with the most natural sound possible. Occording to Shane, " While growing up, the sound system was the focus of our house. In fact, much to my mother's chagrin, our house was purchased specifically because it provided the proper acoustic environment for the sound-system. My father was always looking to recreate the experience he had just had in the concert hall as a musician or audience member and that mindset and training has brought me to where I am today". Being an avid musician himself, Shane initially enrolled in college as a music major and since that time has performed with numerous orchestras, bands and musical ensembles in the Salt Lake City area, including 17 years of service as a member of the 23rd Army Band. After several years in the music program at Weber State University , Shane's love of physics and loudspeaker design in particular lead him to enroll in both Mechanical and Electronics engineering programs, as well as accepting part time employment at RBH Sound assembling loudspeakers. Now in his 10th year with RBH, Shane has a B.S. degree in Electronics Engineering with an emphasis in analog filter design. He still attributes much of his success as a loudspeaker designer to the countless hours spent listening to music in live settings as a performer or audience member, and the time he spent in front of his Father's Hi-Fi system.
Daren B. Egan
V.P. Sales and Marketing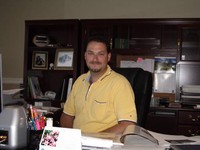 Daren has been in the audio industry for over 19 years. He began installing car audio systems when he was 15 years old. He was one of the first three MECP First Class certified mobile electronics installers in the state of Utah . Some of the vehicles he has installed audio systems in have taken IASCA awards.
The recipient of an Associates Degree in Architectural Drafting in 1993, Daren migrated from car audio sales and installation to home audio sales and installation in 1995. Joining the RBH team in October, 1996, Daren was promoted to a Sales Management position and received a Bachelor's Degree in Business Administration/Management in 1997. In the course of his employment with RBH, Daren has also assumed the responsibility of RBH's Information Technology Administration. Recently, Daren was promoted to the position of Vice President of Sales and Mark eting.
He lives in Northern Utah with his wife of 10 years, a 6-year old daughter and a 3-year old son.
Allen Lewis
Project and Purchasing Manager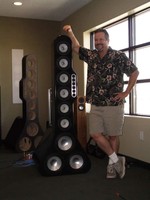 Allen has been managing projects and purchasing on both a small and large scale since 1978. He received a degree in Computer Technology while serving in the United States Air Force. During his Air Force career he managed and operated many types of computer systems from multi-million dollar big ones to networked little ones! He started the first "one stop small computer shop" in the Air Force while at RAF Chicksands in England and was in charge of Mobile Tactical Air Traffic Control Communications Systems until his retirement from Hill Air Force Base, Utah , in 1995. From young man on, he has always had a deep interest in art and music. By the time he was 18, he had already surrounded himself with the best audio equipment he could afford and had amassed a 1200 album (vinyl, what's that?) collection. Before joining the Air Force, Allen was offered an Art Scholarship to the University of Munich , but, due to family reasons at the time, could not continue the art and design training he had received while at High School in Wiesbaden Germany . Allen came on board with RBH Sound in December 1996 as production/warehouse/shipping/receiving/inventory/purchasing manager. Whew! (okay, we've grown a bit since then!) In 2003 his primary duties became purchasing and project management. He works with engineering to continuously improve existing or design new products.
John Fenn
Customer Service / Special Projects
John has been with RBH Sound for over ten years. Prior to working with RBH, he was self-employed in retail. It is because of this experience John understands the need for great Customer Service in such a competitive industry.
John obtained an Associate of Science degree from Weber State University in 1985. John learned to speak Japanese while living in Japan for a few years. John also has spent time living in China and Russia during an internship while earning a Bachelor of Arts in International Relations from Utah State University in 1990.
As the head of RBH's Product Returns Department, and with the excellent quality of RBH products, he sometimes feels like the Maytag Repairman.
John lives in Northern Utah with his wife of 20 years and two sons, 18 and 19, one of which is currently serving an LDS mission in Brazil.
RBH Sound Facilities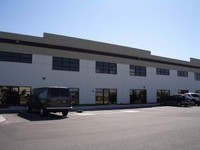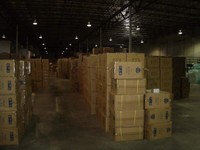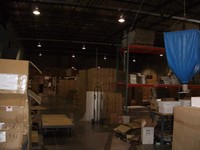 Tucked away within the beautiful valley of mountains in Layton, Utah, lies a very spacious 40,000 square foot facility which houses more speakers than your local chain store warehouse. More importantly, it is the operating center for RBH Sound. All of the R & D, product development, testing of prototypes, and assembly of Signature Series products is done here. The rest of their product lines are manufactured in a remote location. In this megaplex building lies about 9,000 square feet of office space and labs whereas the remaining facility space is reserved for stocked product. Roger tells us he keeps a 3+ month inventory of all product lines, except the Signature Series which is built to order.
When I asked Roger how it was possible for them to have such an enormous facility at their disposal, he informed me that they built enough equity in prior real estate over the last seven years that it became a natural transition for them to expand to this facility. In fact, Roger claims they will likely outgrow this facility in a few years making it time to expand yet again. It was at that moment I suggested some property in Tampa, Florida (my home base), but he didn't seem too receptive.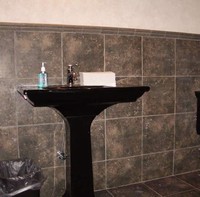 What's neat about this facility is its modular design base. You can rearrange office space, testing facilities, etc by a simple moving around wall dividers. Since each zone has independent air conditioning, they even have the ability to rent out and isolate unused facility space. It's a very well thought-out design to say the least.
RBH Sound spared no expense in their facilities and really went that extra mile for their employees as evident in their amenities. These include state of the art custom tiled and control automated wash rooms, a room with a massage chair for the mandatory weekly massages each employee must "endure", and a giant break room with electric stove, refrigerator, and microwave. The only thing missing are beds (which I suggested might help keep Shane Rich, their Chief Designer, on schedule for developing new products. There's no sense in going home when all of your creature comforts are brought to you, right?
The Listening Room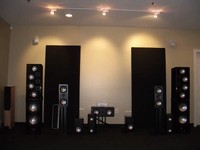 Perhaps one of the most widely frequented areas of the grand RBH Sound facility is their listening room. This serves as their product demo room for employees and dealers alike. It houses modest, but quality, electronics to drive all of the demo products.
The Current Equipment Configuration Consisted of:
Full blown Signature T2 System , M C616C, 61SE, 441SE, 661SE, and the new WM24s
Acurus ACT3, ACD11 CD Player, and A200x3 power amplifiers
JVC RX-DV3 DVD Digital Receiver
Yamaha CD-1000 CD Recorder
Theater Room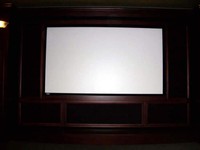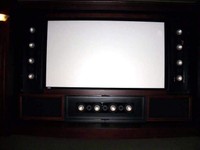 This is definitely the most impressive room in the facility. I discovered over the course of the two days visiting RBH Sound, residing in this room was an inseparable experience. This was CinemaSITE to the nth level featuring custom wood work from the company that does the furniture design for CinemaSITE. Though the speaker system was virtually invisible, it certainly was audible. The room sported very comfortable reclining theater seats and even a "mini" theater seat for any of the little ones who happen into their facility.
Lined on all the side walls were in-wall room treatments and a pair of SI-760's for surround duties. What really impressed me most was entering this room and noting how quiet it was, revealing a very good RT60 time without being over-damped as some treated rooms tend to be. There was still plenty of energy in the room allowing us to clearly hear distant conversation, but gone was annoying slap echo and background noise from other rooms once the door was closed.
We thoroughly enjoyed demos of The Fifth Element and Star Wars Episode II: The Clone Wars . Shane warned me the system was likely out of calibration since prior to my visit they entertained many dealers and guest who played around with the products. In addition, this room was so new that they still haven't spent the necessary time tweaking it all out. I noted their B & K processor was set to PLII Music Mode and switched it over to Cinema for our demo. The audio experience was most impressive, more so than the video presentation since I believe their projector wasn't fully calibrated. The bass was a bit overdone in level, so while they weren't looking, I turned the subs down a few dB. Overall it was a most enjoyable experience both audibly and visually. Seeing such beautiful pieces of furniture produce great sound brought a smile on my wife's face. Or course just hearing it was what did it for me.
The Current Equipment Configuration Consisted of:
SI-6100 LCR, SI-12 x2 powered by SA200s, 1010-SEP, SI-760
B & K Reference Gear, Samsung DVD player, Panasonic LCD, DaLite Screen