Spotify Upgrade Adds Gapless Playback, Crossfade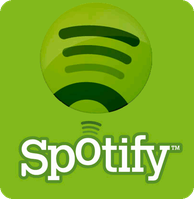 Spotify Upgrade Adds Gapless Playback, Crossfade
We like Spotify. Ever since the overseas music service came to the US, it's been steadily gaining market share and working its way into A/V hardware from receivers to Internet radios. This week, Spotify announced the launch of new gapless playback and crossfade features. Gapless playback lets songs flow seamlessly, one to the next, without any silent spaces in-between. While you may not care much about this for traditional album streaming, it's rather nice for dance and classical music, live recordings and also concept albums (though Pink Floyd remains elusive on the service as well as every other streaming media app we've encountered).
Spotify's latest update will have gapless playback switched 'on' by default in the Preferences, which we think its probably the default you'll want, but you can turn it off if you don't like the new feature. Another feature - the result of user requests, according to the company - is the ability to crossfade songs. This lets you fade out one song as you bring another in. When you set up a playlist, this might be the ultimate feature if you just want to let your music ride. If you're using Spotify to host your next party, this is a great addition. On top of just allowing you to crossfade, you can even select from 1 to 12 seconds as the duration. You do this by going to Spotify's Preferences, flipping the 'on' switch, and setting the fade duration.
The full features list for this release:
Gapless playback ('on' by default)
Crossfade support (turn 'on' via Preferences)
Faster artist browsing
Better sorting of albums & top hits
New save and restore feature for 'Now Playing'
Improved Subscribe, Buddy List and Favorites options
Drag & drop fixed on Windows
'Hide purchase buttons' option (Premium users only)
'Offline Mode' via Spotify menu

Spotify started rolling out the new release last week. For current users, the application should ask you to restart to add the new features. To get your hands on the new features now, click here for Mac OSX or here for Windows.
MidnightSensi2 posts on March 03, 2012 13:43
Agreed. Spotify is my goto at work.

Some artists to counteract the gaps have released 'mixed' tracks (basically the CD as one long song so the spaces are gone where the track begins and ends) for Spotify, but gapless will be much better.

But, the more I use Spotify the more I see missing. Like, where is AC/DC? Zepplin? Damian Marley? THE BEATLES?! Some of the most prolific artists of certain genres aren't on there.

At first there was no 2pac on there. Which, since he's been added.

Is it licensing issues? On who's end?

Still an awesome service though, worth every penny.
zhimbo posts on March 02, 2012 16:23
I love Spotify more and more. I've never understood why gapless playback is as uncommon as it is. I listen to tons of albums where the music flows directly between tracks, and find the "hiccup" very irritating.