SpectraCal Releases C6 (Chroma 5 Replacement) and OEM i1Display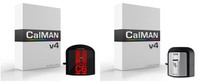 SpectraCal C6 and OEM i1Display
We've been using SpectraCal's CalMAN software for our display calibration and reviews for some time. It's a great system that has all but shut down the competition. Now, the company is announcing two new professional colorimeters: the SpectraCal C6 and OEM i1Display. The new colorimeters are developed by X-Rite and customized for SpectraCal. The SpectraCal C6 is the replacement for the Chroma 5 and reads up to 5x faster, measures more accurately at lower light levels, and offers greater versatility than its predecessor. The C6 is designed specifically as the workhorse video test & measurement device for professional video calibrators who use the Expert and Commercial versions of SpectraCal's CalMAN video software. Additionally, the C6 includes a certificate of calibration (NIST Traceable) from SpectraCal Laboratories in Seattle, Washington.
For those not professionally installing or calibrating displays, the OEM i1Display is based on similar technology to the C6, but at a lower price point. Both sensors will be supported in all versions of CalMAN.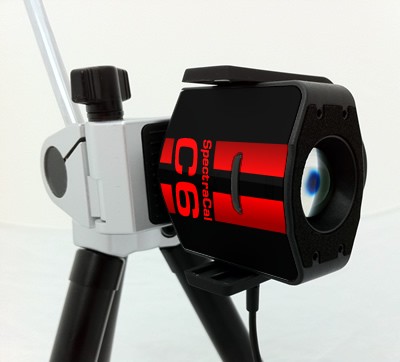 For the month of July only, the SpectraCal C6 is $695 (795 MSRP) and the OEM i1Display is $245 ($295 MSRP)! We expect to start shipping the meters in late July. Visit the consumer store now and take advantage of this exclusive preorder offer. Launch supplies are limited, so buy it at this promotional price while you can!
Customers desiring to upgrade during the month of July are eligible for the following preorder pricing:
SpectraCal C6 $595 $695

CalMAN DIY w/ SpectraCal C6 $795 $894

OEM i1Display $245 $295

CalMAN DIY w/ i1Display $345 $395
We're pretty excited about the update. It seems as if the video sensing hardware is keeping up with the advancements in PC software, rendering faster readings and greater accuracy. For professional installers, that translates into greater profits and a faster workflow.
For more information, please visit http://www.spectracal.com/newProductDetails.aspx?UniqueId=CQHWVJDMQBWZERHC