New Energy Star Requirement Dumps Your Giant Plasma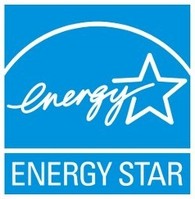 New Energy Star Requirement Dumps Your Giant Plasma
Energy Star, that famed energy efficiency specification that has consumers considering how much energy will be burned by their new giant-screen HDTV has upped the its standards once again. A joint program from the US Department of Energy and the Environmental Protection Agency, the Energy Star compliance label on consumer goods is designed to save energy, reduce greenhouse emissions and money through compliance to energy saving practices. Energy Star says it's been a highly successful campaign claiming that in 2010 alone, it saved consumers some $18 billion in electricity costs and prevented the equivalent of 33 million cars worth of greenhouse gasses.
Energy Star is a progressive energy consumption specification, designed to increase the demand for energy efficiency from consumer electrical devices. The old specification, 4.2 has been around since April 2010 but the new spec, which comes into effect October 2011 is strictest increase in efficiency yet. This time around Energy Star has imposed a hard cap of 108-watts for any television regardless of screen size. Less energy efficient display types such as those large plasma, some DLP and non-LED LCD sets will find they're no longer qualified to bear the Energy Star logo.
The average TV-set must be up to 40-percent more energy efficient to qualify for the new 5.3 requirement, with larger screens in the 60-inches and above will need to be on average at least 60-percent more efficient. Check the Energy Star compatibility list to see if your next TV purchase will make the cut.
The EPA halted certification on new TVs that only met the 4.2 requirement since May, 2011. So, there might be some 2011 models that are labeled as qualifying for Energy Star compliance on store shelves but for what it's worth to you - in reality they are not actually compliant by the new spec.
So, what's the big deal? Does anyone actually care about Energy Star compliance when they buy a new HDTV?
Cnet measured the energy efficiency of many popular television models and found that the average household TV is "on" for about 5 hours per-day and if your set burns 119 watts, the average cost is about $26.18 per-year where you pay 11.55-cents per kw/Hr. That's hardly going to break your bank.
But Energy Star and the EPA looks at it this way. Sets are getting more efficient, but they're also getting larger. In fact, Energy Star says 19-million TV will ship this year that are greater than 40-inches. If TVs met Energy Star compliance Americans would save $4-billion annually on energy costs and reduce the same amount of greenhouse gases as 5-million cars.
If Energy Star is, at the very least, influencing purchases enough to reduce the power consumption of the average TV set – it's done a good job at putting a significant dent in greenhouse gas emissions.
davee70 posts on October 20, 2011 14:52
I don't know what the hullabaloo is all about. Energy Star carries no mandates. It's the energy equivalent of putting the calories per serving on a food item.

What Energy Star does do is encourage manufacturers to make their products more efficient. What is the objection to that? (No need to answer here.)

I would say it has been a very effective program. Look how much the watts have come down on some of the 50" 1080p plasmas. A good factor of 2 or more.

Now if you got 20 mpg instead of 10, that would be a good thing, right?

If you have to have a 100" plasma, the Energy Star program won't prevent you from screwing up the planet.

Isn't the real question whether or not the lower wattage units have the same video quality as their higher wattage cousins?
ComradeBrehznev posts on October 20, 2011 10:11
The problem with guv'ment do- gooders is they don't know when to stop. "Must continue and expand mandate, must continue and expand mandate, ad infinitum..."

lycan posts on October 18, 2011 04:11
since when did co2 become an actual pollution, ooh yeah when california tried to regulate their own states cafe standard and the government said bugger-off. so they turned to the EPA and petitioned for control of co2 output not a pollutant then, to make it one. bang, a back door gas milage standard. we all put out 3 lbs a day, more if your healthy and work out. should we stop jogging? and what would happen if we suddenly magically rid ourselves of all co2. uumm. all plants on the planet would die? yup .in earths past higher co2 also mirrored plant growth. maybe we shoul put coke and pepsi and all the others out to pasture, carbonated beverage ya-know.
sorry i just realized i was having a rant.. still fuming over the herd mentality.
1 hour later i just checked, yup still im mad!
MapleSyrup posts on October 14, 2011 22:07
If Energy Star is, at the very least, influencing purchases enough to reduce the power consumption of the average TV set – it's done a good job at putting a significant dent in greenhouse gas emissions.
Huh?
3db posts on October 14, 2011 11:54
majorloser;835910
But he's a newlywed. It's his job to keep her warm.
Hmmmm maybe they're using the wrong remote?