Netflix Drops DVD Queue Editing in Apps & Devices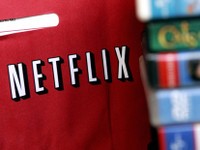 Netflix makes another change
In a seemingly innocuous post on the company blog, Jamie Odell, director of product management at Netflix dropped a bombshell on users that is echoing across the Internet (and on Netflix' own website):
Hi there, it's Jamie Odell, director of product management at Netflix, with an update for members who add DVDs to their Queue from the device they use to watch instantly. We're removing the "Add to DVD Queue" option from streaming devices. We're doing this so we can concentrate on offering you the titles that are available to watch instantly. Further, providing the option to add a DVD to your Queue from a streaming device complicates the instant watching experience and ties up resources that are better used to improve the overall streaming functionality. This change does not impact the Netflix Web site, where most members manage their DVD Queues.
While it may not seem like a big deal, Netflix recently raised prices to compensate for higher fees on content delivery. This raised pricing for those renting DVDs and Blu-ray discs by mail. At the same time they announced a lower cost streaming-only plan. Together, these moves seem to point to a streaming-only model for the rental company. The trouble is, most of their DVD-based content isn't available for streaming, and eliminating convenience features doesn't seem like a truly helpful way to encourage greater levels of adoption.
Can Netflix survive as a streaming-only model? We don't think so, unless it also finds a way, through negotiations and lots of capital, to infuse its streaming collection with all of its currently-disc-based content. Until that happens, their best course of action would seem to be catering to its core customers, not ticking them off by reducing features.
This is a tricky and ponderous move at best - and it's no wonder everyone is now wondering what the company is really up to.
Phil Taylor posts on January 24, 2011 13:45
Hulu streaming is WAY better quality than Netflix. Their 720p HD is very nice and even 480p looks very good - much better than Netflix. I tried streaming Netflix last night (again) and was again disappointed with the quality so I went back to Hulu to watch the same content. Even with Hulu's commercials I feel their quality lends to a better viewing experience than Netflix's streaming.
LAB3 posts on January 23, 2011 13:07
I hate it Netflix only sends 1080 and 5.1 to a PS3. If they don't start sending it to Blurays I am going to canel. Does anyone know how to get 1080 and 5.1 with out a PS3?? We have a lot of $$ in a Wii for the kids, not buying another game system. I have Sony Bluary if it's agreement with Sony. A member posted that it was no big deal to use your PC. Last week out PC fried a hard drive. What then?
jeffsg4mac posts on January 23, 2011 11:39
If they drop DVD and blu-ray rentals then I am out of there. Streaming quality on my projector is unwatchable and only marginal on my 42in LCD in the bedroom. My download speed is good too. 40Mbps down and 10 Mbps up on a slow day.
rnatalli posts on January 20, 2011 08:29
Might be too early for this. Netflix streams don't even have Dolby Digital yet. Netflix has to be real careful especially when companies like Hulu are looking to issue an IPO for the sole purposes of competing with Netflix.
smurphy522 posts on January 20, 2011 06:42
It does seem like a peculiar move to eliminate the queue editing feature from Apps and devices. Possibly explained this way:

In order to make efforts to minimize the streaming amount but not totally lose the customer base they have made that move. Granted they will upset some by this but the core base of customers most likely use computers to edit and view their queue.
Maybe they are reacting to the recent complaints/issues stemming from the bandwidth use on the providers lines. Just a guess
This is somewhat different to Apple's approach who also make the hardware - so the desire to enable the players to be able to do the choosing is more or less justified. Funny though I can't recall reading about any complaints from providers stemming from Apples/iTunes streaming content to devices. Possibly because it is so compressed and less saturated withing the market.
In order to stream movies from iTunes you have but a few choices of hardware as compared to Netflix at least.