IBM Hooks Up Rural Area for Broadband, Ham Radio Leery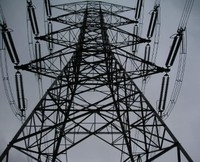 Getting broadband to a home not very near you
One of the big impediments to serious implementation of downloadable HD content has always been broadband availability. Most of the pundits against streaming media use this as their primary criterion. IBM has taken up the mantel of "broadband over power lines" that has been tried many times in the past and failed. This could be the solution to getting broadband to people that not only don't have access, but live in areas where the big broadband providers will not spend the money to build the infrastructure because of the lack of population density.
In the past, technical problems and opposition from Ham radio operators has stopped broadband over power lines. The technology is such that it just doesn't compete (speed-wise) with your cable or DSL providers. This pretty much eliminates its viability in larger areas. But in rural areas where the options are much more limited, broadband over power lines may give customers unparalleled access.
Ham radio operators have complained (and even sued the FCC) over interference from this broadband solution. The new technology developed in recent years allows the devices (placed ever 1/2 mile on the power lines) to be controlled remotely and told to switch frequencies when they meet interference. The end user simply plugs a modem into their outlet. You can bet that the Ham radio lobby will be keeping a close watch on this technology

IBM's solution involves a $9.6 million deal with IBEC (International Broadband Electric Communications Inc.). IBM will provide and install the technology while IBEC run the broadband service, provide the necessary equipment (to the user), and sell the service. The service could reach 340,000 homes in Alabama, Indiana, Maryland, Pennsylvania, Texas, Virginia, and Wisconsin. Reportedly, about 86% of these have no access to cable or DSL.
The basic service will start at $29.95 per month with faster speeds at higher cost. No word on the speeds or maximum speed of the technology. Putting the network in place could cost as much as $70 million and take 2 years.

fmw posts on November 13, 2008 15:33
As a rural resident who makes his living on the internet, I hope they are successful.

73,

KC9R
Gimpy Ric posts on November 13, 2008 12:23
I've been a ham since Feb.1999, current callsign K4SCI. Broadband over powerlines has the potential to destroy the HF bands used for long range communications. I have about $10,000 invested in radio gear, and you can bet your fanny I'll help the ARRL (American Radio Relay League) fight this if it causes interference.
HudMaster23 posts on November 13, 2008 10:16
Oh man,i guess us hams and public safty gonna have to fight again with bpl(broad band over power lines).