DreamWorks Animation Dumps HBO for Netflix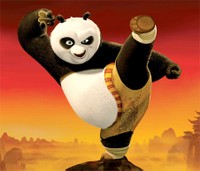 DreamWorks Dumps HBO for Netflix
It's a sure sign that online streaming is a new force that threatens the big traditional networks. DreamWorks studios, creators of animated hits like Shrek and Kung Fu Panda, has accepted an exclusive offer with Netflix to stream its movies and TV shows and forgo the pay-TV network HBO.
DreamWorks CEO Jeffery Katzenberg says of the deal, "We are really starting to see a long-term road map of where the industry is headed. This is a game changing deal."
The game changing deal is worth up to $30-million per movie for the Katzenberg's studio. So, now you can see where your newly increased Netflix fees are going.
For that $30-million per movie Netflix gets exclusive rights to DreamWorks content starting in 2013. Netflix will not only stream DreamWorks movies and TV shows through set-top-boxes and computers but will enable users to take along digital copies of DreamWorks content (digital copy still doesn't work in Canada - by the way) the day its available for streaming. Users can view portable digital copies through tablets and mobile devices. If you don't mind squinting while you watch movies it's the perfect convenience for on-the-go movie fans. HBO, creator of landmark series like The Pacific restricts partners from selling digital copies when content first appears on the network.
The DreamWorks deal fills a significant void for Netflix as its contract with Starz draws to a close. Losing Starz also means losing the rights to Disney and Pixar. Perhaps Netflix was perceived as being a tad desperate to pushing for new content which put DreamWorks into a good position to earn such a lucrative deal. The DreamWorks deal will cost Netflix significantly more than it paid for content from Starz.
The Stream is on!
The multi-year deal between Netflix and DreamWorks marks the first time a studio has dumped a Pay-TV network for an online streaming service. Is this a sign of things to come?
Netflix has demonstrated that online streaming has come of age as a premium content provider. The advent of new content providers liked Google, Amazon and Apple creates competition for TV shows and movies. But the rise of streaming services marks a shift that empowers the consumer to carry and digest content anywhere, anytime they please on portable media-ready devices.
So, who wins in this deal?
DreamWorks is a great animation studio that delivers a lot of movies - fewer hits than Disney's Pixar, but a greater number of consistently good films. But that's just its animation, DreamWorks live-action movies have been lacking in recent years. How many people are clamoring to see Cowboys & Aliens, Dinner for Schmucks, I am Number Four and She's Out of My League? Is it really worth the reported $30-million per-film that Netflix may pay to stream DreamWorks?
According to Forbes contributor, Louis Bedigaian, a deal with HBO would have seen DreamWorks earn about $10-million less per movie. So, the Katzenberg's "game changing deal" is a very lucrative deal indeed.
With increased competition for premium content will come an increased cost to providers that will be passed on to you - the subscriber. While Netflix may pay more than a traditional network like HBO to deliver TV shows and movies, the shift away from traditional media delivery channels is a small victory for digital scalability. The convenience to consume media anywhere, anytime is fast becoming a reality. Hopefully our beloved audio/video quality isn't destined to become a casualty of that convenience. We audioholics are a demanding lot - we want to have our convenience and eat high A/V quality too!
smurphy522 posts on September 29, 2011 11:07
Similar to Malvado78's post:

I might rethink my subscription to Netflix in 1.5 yrs.

As of now I don't miss it.
malvado78 posts on September 29, 2011 10:00
Starting 2013!!!!

Who cares I want them to start getting more to watch for next month! Not in 1.5 yrs!

C'mon Netflix.
Wayde Robson posts on September 29, 2011 09:16
DreamWorks is being used as a shortened form for DreamWorks Animation SKG as apposed to DreamWorks Studios SKG - neither legal name appears in the article.
allargon posts on September 29, 2011 08:31
Please edit the title. Dreamworks Animation dumped HBO not Dreamworks.

Let's not forget that Dreamworks Animation was the studio that planned to stick with HD DVD years ago when even Universal wanted to throw in the towel.