Denon, Marantz, Boston Acoustics Prepping Huge Product Rollout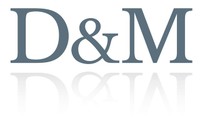 Denon, Marantz, Boston Acoustics Prepping Huge Product Rollout
We can't wait for CEDIA. While no one has been exactly sitting on their laurels, Denon and Marantz haven't been leading the pack in terms of product releases. Apparently, all of that is going to change this year. This week, the company released a statement that it will be introducing an "unprecedented" lineup of more than 70 new products within the next six months. Now all of that will not just be high-end receivers and amplifiers, of course. The company hinted at new "lifestyle-oriented" offerings which will include headphones and other innovative dock speaker solutions. Let's hope that 20 of the 70 new products aren't those Chinese knock-off in-ear headphones everyone seems to be falling all over each other to produce.
D&M Holdings promises that all three brands will also roll out new high-performance products designed to appeal to discerning consumers and custom integrators. This is a clear reference to new audio/video receivers and loudspeakers. Given that our reference Denon AVR-5308CI is over 4 years old, who knows... is a new flagship receiver or separates on the horizon? As these products lack AirPlay and other core features that are appearing on the '12 models it wouldn't be surprising to us if a new top-of-the-line series of products were ready to go this year, or at least announced.
"D&M is tripling our brand and product marketing investment in 2012, and the result is an unprecedented launch of more than 70 new products. Our goal is to transform how our brands are perceived in the marketplace, as well as generate a new level of positive brand awareness to motivate customers and encourage sales. It is not just the number of product introductions that is significant but the innovation, quality and sheer wow factor of so many of them that will set the stage for a true reinvigoration of our brands. With so many differentiated products reaching the marketplace we will be giving our retail partners an opportunity to offer their customers the tailored lifestyle solutions that are perfect for them."
- Brian Poggi, D&M Holdings, Inc. President, Sales and Marketing – Americas
So what are you looking for from Denon, Marantz and Boston Acoustics? Let us know in our forums (link below) or chime in on our Facebook page.
cpp posts on April 29, 2012 12:07
I also wonder what Marantz will offer as an upgrade to their SR7005
Clint DeBoer posts on April 29, 2012 07:26
Escient always seemed to have a hard time.
adk highlander posts on April 27, 2012 08:59
cpp;881347
D&M: Denon, Marantz, McIntosh Laboratory, Boston Acoustics, Snell Acoustics, and Escient.
Escient is done. I thought Snell was as well but the website does not say their products are discontinued like Escient's site does.
cpp posts on April 27, 2012 08:48
Well, I'm wondering how much stuff will D&M continue to pack into a box and at what cost. With a lot of interest into web based services no doubt these new boxes will be supporting a lot of extra inputs.


D&M: Denon, Marantz, McIntosh Laboratory, Boston Acoustics, Snell Acoustics, and Escient.
AcuDefTechGuy posts on April 27, 2012 08:36
I knew Denon, Marantz, McIntosh were part of D&M, but I didn't know Boston Acoustic was too.

We'll see how much they will screw up on the new looks since I think the new AVR-1xxx series look ugly.