Comcast Streampix, No Threat To Netflix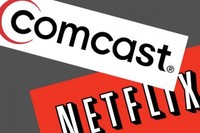 Comcast has announced the launch of a streaming media service called Xfinity Streampix that's positioned to compete directly with Netflix. Streampix will be priced at just $5 per-month compared to Netflix's $8 service – borrowing a page from the book of Microsoftian tactics, many Comcast customers will get Streampix for free when bundled with other services. While armchair analysts predict a Netflix demise, its stock has declined for the past two days on news that it has a new heavy-hitting competitor. But we'll boldly predict Netflix isn't going anywhere anytime soon and here's why…
As on-demand streaming media grows from niche to mainstream it's natural that those in control of the digital pipeline into your living-room want a piece of the action. As Comcast expands into every aspect of media, including content production with the purchase of NBC-Universal in 2011, it was only a matter of time before it started streaming. Comcast understandably wants to take back some of the ground it has lost to smaller, more innovative companies that use its bandwidth as an alternative to some of its Cable TV services. But as Comcast expands from ISP/Cable provider to content producer/TV studio and now creating a service that looks and smells like a true streaming digital media service; are the consumer's interests being served - or is Comcast merely creating another safe haven for the same outmoded delivery practices preferred by the networks?
Comcast has publicly stated that it has no intention of competing directly with Netflix. "We didn't set out to go after Netflix's business," said Marcien Jenckes, senior VP and GM of video services at Comcast. "We set out to create the most compelling multichannel offering to compete with DirecTV or Verizon Fios."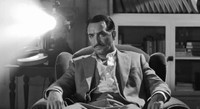 Take a closer look at Comcast's offering and you'll see that despite its lower monthly fee, it's less than a poor-man's Netflix. Xfinity Streampix launches with a catalogue of older movies including Crouching Tiger, Hidden Dragon, The Big Lebowski and on-demand TV reruns like 30 Rock and The Office - a majority of Streampix offerings are already available on Netflix. Streampix is essentially Comcast's on-demand video through the Internet.
By contrast Netflix has a long history and experience securing content for its users. Lately Netflix has been hard at work securing the rights to exclusives from the Weinstein Co. to deliver titles like The Artist, Iron Lady, W.E. and others. Part of Netflix exclusive deal brings the Weinstein Brothers content to Netflix before it appears on pay TV. In an effort to follow the innovations of HBO by creating original content of its own, Netflix is discussing a partnership deal with former HBO President Colin Callender to create original content for the streaming service. If a deal is reached with Callender, Netflix will look a lot like a pay-TV network.
Comcast on the other hand will bill its customers about 70-percent of the cost of Netflix for only about one-fifth the content. Backed by Comcast's clout in the industry, Streampix launches with programming from Disney-ABC TV, Sony Pictures and of course its own NBC-Universal. But it offers nowhere near Netflix's library of 20,000 titles including several exclusives you won't get anywhere else. Netflix has proven itself a creative force in digital entertainment delivery – Comcast has a long way to go to catch up. We'll see if the cable TV giant has the will to compete with Netflix by brokering deals on innovative new content.
RudeX posts on June 30, 2012 21:14
Signed up to try netflix for 30 days and I canceled after a week. I couldn't find anything worth watching. I do have Amazon Prime (unlimited streaming included) mainly for the two day free shipping but there nothing to watch there either.
Fay355 posts on June 28, 2012 04:22
Comcast would have to give me a REALLY good deal to come back. NOT a fan of Comcast at all any longer. The news is saying Comcast is offering this to compete with Netflix, but the way I see it is it really it is to compete with Dish now that they own Blockbuster.
netflixisaweful posts on June 27, 2012 23:51
I recently ran into an issue with Netflix displaying an advertisement that prevented me from playing movies in full screen. I contacted Netflix customer support. The representative sounded as if she did not care about her job or the customer's calling in. I received 5 different answers as to the reason why I was having this problem. Naturally, I got upset and foul language slipped from my tongue. The representative quickly got defensive and offered to cancel my account. Being a customer service rep for several years I was baffled, and explained to her that she has only escalated my frustration. I advanced my call to the supervisor, who intern showed absolutely zero concern for my dilemma and continued on about how Netflix does not care if I cancel my account or stay with them. My call was not to cancel my account; it was about resolving the issues of not being able to view their streaming videos in full-screen... The end result is me cancelling my account and now going to every review site I can find to express the fact that this company ultimately does not care about their users at all.
I can comfortably say, that Netflix is the anti-customer experience in entertainment.
shadoedove posts on June 07, 2012 18:54
Unless you receive Xfinity Streampix free with your current Comcast package, I wouldn't bother ordering it separately.

We have both Streampix and Netflix and Netflix wins hands down for content variety and quantity.

Even watching 2 hours a night of episodes of Lost on Streampix, it was pulled from the options menu before we could get through the 4th season. My mother had never seen Lost and we started watching it again with her. Needless to say, she was not impressed with Streampix.
j_garcia posts on February 27, 2012 12:57
Adam;867326
Word. I hate cable companies in general, but I was going to give Comcast a try when I moved into my house in 2000. The cable was originally on when I moved in, but then got disconnected after the previous owner's contract ended the next month. I called them up to order service, and the kid on the phone (who was clearly eating during the call) told me that I had to be home for the install because the technician had to come into my house. I explained that I already knew that it worked perfectly on my TV because I had been watching it the week before, explained that the technician couldn't reach the wall jack unless I moved my entire entertainment center, explained my work schedule, and asked if they could just turn it on. He laughed. I hung up and have never again even considered ordering service from them.

There's a lesson in there - if you are the only person from your company that someone interacts with, then that experience is potentially how they will view your entire company.
Kind of an unusual situation. They don't actually need to install anything in your case, but they probably could work something out to make it work. If they can turn on and off my phone and internet, then they can turn on/off my cable without having to come out. I had the same thing in the current house - cable was still on when we moved in. Had to have them come out though because I wanted it in a different room than the one where the previous people had it installed.
When I had Comcast I told them Dish is offering me MORE services: HD, two room DVR, and more channels for less than what I am paying you for basic service. What are you going to do to keep me as a customer? "Well, we can offer you a package identical to that." Except that it was going be over twice the price....I cancelled my service.