CEA Harshly Rebukes California Energy Regulations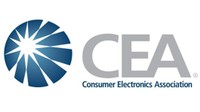 CEA Harshly Rebukes California Energy Regulations
Yesterday, the CEA (Consumer Electronics Association) released a scathing statement in response to the California State Senate appropriation committee's decision to strike down Assembly Bill (AB) 1850. AB 1850 was a senate bill proposing additional governance over the CEC (California Energy Commission), specifically the CEC's ability to oversee the energy regulations of consumer electronics. This includes receivers, TVs, refrigerators, washers, dryers, etc… According to a statement by the CEA's Vice President of Technology Policy, Doug Johnson, California's energy regulatory process is "broken", with "unnecessary regulation", partially because of their continued use of "old data", by which they set their regulation standards.
According to the CEA, AB 1850 would have "helped to implement common-sense measures in California's regulatory process." A large portion of these measures were designed to reduce burdens on consumers and businesses. For example, AB 1850 required that regulations should not have a major impact on retail prices, stifle competition, or hurt employment, consumer choice, or product innovation. Other reforms in the bill required the CEC to use the most current data available and use objective and independent consultants when developing their regulations.
The CEA continues on to say that these reforms are "critical to ensuring a fair, balanced and rigorous approach on the CEC's desire to regulate computers, servers, game consoles, imaging equipment and other high tech devices."
The fight against the bill was headed up by the CEC, National Resources Defense Council (NRDC), and Pacific Gas and Electric Company (PG&E). One insight as to why the bill was struck down is the fiscal cost to implement the bill. A fiscal analysis of the bill concluded that AB 1850 would cost the CEC tens of thousands to hundreds of thousands of dollars in order to collect new data for their standards.
The debate between economic growth and environmental protection is not a new one; this is especially true in California. So it seems that the debate rages on.
Sources:
MapleSyrup posts on September 04, 2012 08:39
Nobody said anything about zombies (or bath salts for that matter ), or earthquakes, or anything else except for state regulations over the economy. The fact of the matter is that people are leaving California and will continue to do so under the state's regulations upon its businesses and citizens. Perhaps you can relate a bit to this article as per the struggles reported from California's economy but leaving people are:
McCluer would like to move back, but it's still too expensive. "It's really difficult," McCluer said. "I've given myself 11/2 to two years to save money."

Recent census figures show the state is losing more Californians like McCluer than it is attracting from other parts of the U.S. And the trend toward out-migration is looking less like a blip than a long-term condition.

The proportion of Californians who had moved here from out of state reached a 100-year low of about 20% in 2010, and the decade measured by the most recent census was the first in a century in which the majority of Californians were native-born.

California demographic shift: More people leaving than moving in [articles.latimes.com]
In Texas people are moving in in droves and yet housng prices are a fraction of California's. The main difference is that housing is not nearly as heavily regulated in Texas as they are in California. While you do have the choice to move you also have the choice to change your state. I do not see how anything is going to change with the type of thinking expressed in your posts.
I do wish you, your wife and family the best of luck. I've no doubt you all work had and I do want you to enjoy the fruits of your labors.
jotham posts on August 27, 2012 14:29
I sure don't have a crystal ball as to whether California will remain relevant or not. It's entirely possible our entire infrastructure will collapse, we will all turn into rampaging zombies and invade other states which will kill us with their vast arsenals.

The most realistic scenario is that we will get hit by a really brutal earthquake but that's kinda out of our hands.

All I can give is a boots on the ground impression that housing prices are rising (slowly) and entry level houses in the bay area are pretty damn expensive. This implies to myself that people are still trying to live here and have not left in droves yet. If the people haven't left, that might imply that there are still a few businesses here that haven't left.

The real truth is that there is a culture war going on and folks are using statistics to cover that up. It's kind of sad in the way that most wars are that many things that we have in common are thrown away for relatively superficial differences.

Many of us want to have a beautiful summer day, food on the grill, beer in hand, music playing in the background, kids running in the water sprinkler and shooting the bull with friends. We just have different opinions on which approach will get us to that end goal.

My house is too small and my wife and I work too many hours but in general, I've made it to that end goal and I'm going to try and ignore the politicians bluster until voting day. Worst case, I can always move. But I don't think the CEA is going to be the ones driving me away
sholling posts on August 25, 2012 01:57
California's state and local governments drive an average of five businesses into relocating out of state per week and I fully expect that to double or triple over the next few years as energy prices skyrocket to meet the latest state regulatory requirements and the nearly bankrupt state government and cash strapped cities gang up to find any excuse to fine the crap out of those businesses that haven't left yet. I haven't figured out if there is a sub-moron IQ requirement to run for office or if they just put massive amounts of LSD in the water in Sacramento and the tiny coastal strip that rules the state.

/Rant

I'll go back to my corner now and quietly bang my head against the wall.
MapleSyrup posts on August 25, 2012 01:09
jotham;902625
Take for example wall warts. The new ones sip juice, we're talking about .1 watts as measured using my Kill A Watt. However, I've seen old ones sucking serious wattage while doing nothing. The same thing goes on a much larger scale for appliances. The new appliances are much more efficient which helps my power bill and reduces CA's need for power plants.
Actually, the fleecing of your businesses and residence for cash and to control every ounce of their productive blood will make California less in need of more power plants as people continue to flee that state. We folks here in Texas will fully welcome any and all business-thinking people. Texas buries California in productivity and by no small coincidence Texas has some of the fewest business and residential regulations in the nation. It amazes me how much energy California sits on and yet it continues to restrict itself from developing it. Good luck building hospitals, roads, and even new tech-based industries with that approach.
You would think this would happen naturally as tech improves but I have seen no evidence that corporations do it proactively. It takes a law to prod them to improve all the little things that in the end benefit all of our pockets.
That mentality, sir, strikes to the very core of California's problems. Nowhere in the world will you find bigger governmnet resulting in greater productivity.
All I'm getting at is that before y'all who live in other states start dropping the predictable arguments that Californians are crazy, over litigious and anti-business, please keep in mind that a lot of industry improvements are driven by our new laws.
I think way too many Californians who actually believe that nonesense are what's making Califrnia crazy. You're getting exactly what you seek and the other states are going to get stuck with California's bill to bail them out sooner rather than later if things in Califrnia don't improve dramatically.
We hate them too and really wish industries were more proactive but they aren't.
Good grief. Nations have fallen over this kind of thinking: state-regulated productivity.
I'm sure I'm being over-sensitive but I'm getting tired of public pundits talking about how anti-business CA is. You know, this internet you are using, invented in CA. The computers, tablets or phones you are using to read this post, owe a huge debt to CA again (Intel, HP, Apple, Cisco).
They sure as heck did not start under the heavy-handed governing we're seeing now. Texas thrives in technology while California sucks tech-based industries dry.
Uncle_Big_Green posts on August 23, 2012 20:53
jotham;902625
You would think this would happen naturally as tech improves but I have seen no evidence that corporations do it proactively. It takes a law to prod them to improve all the little things that in the end benefit all of our pockets.


For clarification, it's only appropriate for that forcible prodding to occur when a corporation's activities are violating the rights of others (things like fraud and pollution). California is rightfully criticized and has its share of problems because it, more than most states, doesn't limit itself to that, but that's for a different website and forum. It's in a corporation's best interest to do things that "benefit all of our pockets" and those that stay in business tend to do that. Again, I say this for clarification and not as a commentary on the CEC or to further stir the pot.