AVRant #9: Best Buy Part 1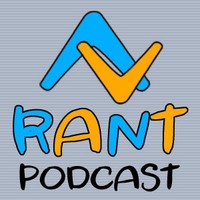 All the Ranting you could ever want!
Dina continues her undercover operation uncovering just the type of BS your big box stores are feeding people. This time, it's Best Buy. We were shocked to learn some of the things that pass for knowledge in that store. Of course, just because someone works there for more than 6 years doesn't mean they actually know anything. Tom reveals that the end to the DE-non/de-NON debate is nigh and the official AVRant Podcasting room is unveiled. There's so much here that it couldn't be contained in just one episode. See you next week!
Clint DeBoer posts on July 05, 2007 13:16
Apples and oranges, Tsunami - we don't write about (necessarily) what the podcasts talk about. These podcasts are a LOT more free and edgy than we can be in print. They are beholden only to common decency and if you listen you'll likely gain some serious insights into the industry through Tom's (in particular) commentary.

We at Audioholics live vicariously through AVRant podcasts... lol.

PLUS - with ADD, or ADHD, you are better off listening than reading anyway. Tom, Dina and J are much easier to pay attention to than the written word...
Tsunamii posts on July 05, 2007 10:39
POD casts can be cool but I would rather read the review.. to much going on to listen to another source... Damm ADD
AlphaWolf posts on July 05, 2007 05:58
Heh, I recently had a circuit city guy tell me that firedog could tune my audio setup to sound as good as a harkins theater.
Seth=L posts on July 04, 2007 23:44
Fantastic podcast.

Dina is going to start a trend with these evaluations of Best Buy and Circuit City.
avaserfi posts on July 04, 2007 23:07
Seth=L;281759
Gosh, you guys are churning these podcasts out like butter. Can't wait to listen.
I love these things. I was never a podcast person before but they get me through the day at work and I actually do work! Its amazing, I can't get enough of them. I do enjoy them way more than other podcasts too as I started looking after I finished all the Rants quickly at work. If anyone has any suggestions on others they should PM me technical or not .
Keep up the great work Tom and Dina, thanks!