Audioholics E-Commerce Store New Product Announcements
by
E-Store
—
August 06, 2008


FREE Ground Shipping, FREE 3-year Extended Warranties and FREE Lifetime Tech Support

There have been numerous updates to the Audioholics E-Commerce Store in the past month or so. Thus the folks at the Audioholics Store have put together this editorial highlighting new products and brands that have since then been added.
Chrysalis by Velodyne Subwoofers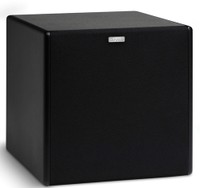 Audioholics Store is proud to bring you the new Chysalis by Velodyne line of subwoofers. Chrysalis Acoustics, a Velodyne company, combines leading edge technology with a 25-year heritage in subwoofer manufacturing to deliver a powerful home theater experience. The Chrysalis line consists of the compact, high performance Photon series, the remote-controlled BassMatrix series and the affordable Starfire series. If you're in the market for the smallest subwoofer possible but crave the high performance and high SPL of larger boxed subwoofers you should definitely check out the Photon product line. Chrysalis by Velodyne subwoofers range from just $299 up to $999/ea. As an introductory special, the Audioholics Store is offering 15% off these subwoofers for a very limited time with the SUB15 coupon code at the checkout screen.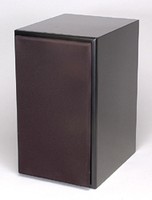 See: Chrysalis Subwoofer by Velodyne  | Read the Review of the Photon-8
Dayton Audio Loudspeakers
Are you a Do-It-Yourself type person that believes building a product will result in better value and quality? Then you should check out the complete line of kit subwoofers and speakers from Dayton Audio. Now you can build a massive, ultra high power, high SPL subwoofer with a 15" driver such as the Titanic T1503 mkiii subwoofer for under $750. Or, if you are craving a nice pair of audiophile bookshelf speakers originally designed by Usher Audio, check out the UA701B for under $600/pair. Dayton Audio's Ultra Series are in-wall and in-ceiling speakers that sound like a floor-standing system.
See: Dayton Audio Loudspeaker Products
Marantz HDMI 1.3a Separates, New A/V Receivers & Blu-ray Players
If you are looking for a cost effective separates solution with all the latest bells and whistles, check out the new Marantz dynamic duo separates solution consisting of the AV8003 Networking AV Preamp/Processor ($2,599) and MM8003 ($2,399) 8-channel power amplifier. The THX Ultra2 certified AV8003 features 7.1 channel Dolby TrueHD and DTS-HD Master Audio decoding, with additional THX surround sound post-processing functions. It boasts HDMI v1.3 (4-in/2-out) with deep color support as well as scaling to 1080p and extensive multi-zone options. With 140 watts per channel output, the matching MM8003 8 Channel Power Amplifier can power a complete 7.1 channel speaker system.
See: Marantz AV8003 A/V Pre/Pro and matching MM8003 Multi Channel Power Amplifier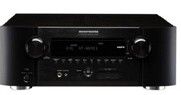 The new Marantz SR5003 ($799) HDMI 1.3a A/V receiver sports the updated cosmetics of their flagship separates, while also boasting Audyssey auto calibration and scaling to 1080p. The info is sketchy on this product right now, but they are already shipping out the door. We look forward to reviewing the new line of receivers coming from Marantz as they will also be available for demoing at our 2008 State of the Union Trade Show event this October 23rd and 24th at the Disney Dolphin resort in Orlando, Florida.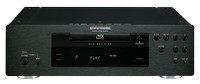 See: Marantz SR5003 A/V Receiver
The Marantz BD8002 ($1999) Blu-ray Player is proving to be the hottest high-end player on the market. Boasting HDMI 1.3a, 36 bit deep color, Dual SHARC processors for audio decoding and a 10 bit Silicon Optix Realta chipset for video, it's easy to see why.
See: Marantz BD8002 Blu-Ray Player
Status Acoustics Loudspeakers
EMP has re-launched a limited run of the Status Acoustics Decimo speakers. These speakers are revered as the finest sounding bookshelf speaker to date regardless of cost by many prominent reviewers and have been the Audioholics benchmark in which all other bookshelf speakers have been compared in many of our high end loudspeaker product reviews. Few, if any, speakers in this footprint can match their sonic performance and ability to disappear into the room. Their fit and finish is second to none and although they aren't inexpensive at $2,899/pair, you can rest assured you're getting the best of the best in this category of product.
See: Status Acoustics Decimo's | Read the Review of the Status Acoustics Decimos

Store Website Updates
The Audioholics Store is pleased to announce their new Toll FREE sales phone #.
If you need assistance in ordering a product, feel free to call them at:
877-246-5427 (877-A-HOLICS)
The Store is also happy to announce a dedicated Hot Deals area of the clearance section with exciting products eligible for HUGE savings by using the coupon code at the checkout screen.
See: > Hot Deals <
Remember at the Audioholics Store you get:
FREE Ground Shipping, FREE 3-year Extended Warranties and FREE Lifetime Tech Support on almost every product we sell!