Why you won't be able to take a picture of your burning laptop using your Sony digital camera.
by
david
—
October 09, 2006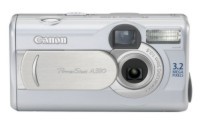 When smoke and flames erupt from you laptop computer and you reach for your digital camera, you may not be able to take a picture for posterity.
You will see the last images from my camera in my upcoming B & W product review. After purchasing a new camera, I did a little digging.
Seems Sony has been having other manufacturing woes besides lithium ion batteries and Blu-ray components. The CCD imager used in many Sony digital cameras and camcorders, and a significant number of cameras made by other manufactures, have a defect that leads to their ultimate failure.
Fortunately, someone noticed that this was happening too often with Sony based camera products and has forced Sony to provide repairs though settlement of a class action lawsuit. Unfortunately, because it is not as dramatic as a fiery computer, Sony has managed to keep this under the radar of the average consumer. If your Sony camera/camcorder has died, use this link:
http://esupport.sony.com/US/perl/news-item.pl?mdl=DSCP92 & news_id=118 , and follow the steps.
For a list of affected cameras from other manufacturers and a more elaborate explanation of the problem: http://www.imaging-resource.com/badccds.html .
Hopefully, your new TV won't explode or your new Dream System begins emitting a painful shrieking noise. Demand your satisfaction, and good luck.
FYI, here is the computer battery link:
https://esupport.sony.com/perl/news-item.pl?news_id=152 & region_id=1