Why I'm Never Going into a Video Rental Store Again… well… maybe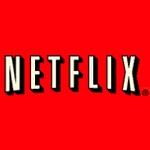 As a long time Netflix user, I've had little use for Brick and Mortar video rental stores. Occasionally we'd want a specific movie a specific night with no time to order one (need about 3 days to my current location) so we'd pop in to Blockbuster. Invariably, we'd end up with a late fee which would result in a "rental" that cost only a few dollars less than purchasing used/on sale. So I've avoided all local rental shops like the plague. But, since there is a Blockbuster in the parking lot of one of the grocery stores I frequent, I can't help but see the "4 for $20" (or similar) sign. Of course they are used but I've never had a problem returning a scratched "used" copy with them.
Well, I've been receiving emails from Netflix about their store. Like any rental place, they order many more movies when they first come out than they need (especially ones that they anticipate a large demand). Once the bulk of the public sees the movie, they end up with a ton of stock that they have to find space for. So the most cost effective thing to do is to sell them off. Every store does this. Usually, I head into blockbuster and try to find 3 or 4 (whatever the deal is) movies that I wouldn't mind owning.
Now, I'm of the opinion that your movie selection says something about you. You don't just buy movies haphazardly. You choose them carefully. A movie that is no fun to watch but has a lot of low end is NOT a good purchase. I don't care how much it rattles the walls. While not every movie needs to be a showcase for your home theater, every one has to be something that you've watched and enjoyed. Doesn't mean they have to be Oscar winners, but if I hear myself saying, "Well, it was OK but…" I know that it is a bad purchase. I have to really like something to buy it. Any movie that is in my collection that isn't like that, originated with my wife. Or was a present from a well meaning friend. Of that you can be sure.
So this essentially means that I rarely can find 3 much less 4 movies that fit my criteria for purchase. So I spend an hour in the store (because the movies are in the 52 pickup style of feng shui) while trying to coral my children and find just one more movie. By the time I finally get an acceptable selection and I get to the check out, I find out that one or more do not fit the "deal" criteria (most likely they were filed in the wrong area). So I leave in disgust, nothing purchased, all that time wasted.
The Netflix difference? Ease. You go to their store, pick the movie you want, and hit "buy." They've already got your credit card number so it just goes straight to a "Your movie will be shipped shortly" screen. It took 1 or 2 days to get movies to me. It's in its own case (looks aftermarket and you don't get all the printed material but you get any/all bonus discs and the cover) and there are no "2 night rental" stickers or any other marketing material on so it looks like every other DVD in your collection. The best thing? A bit of tax is the only thing you pay (there is no shipping charge)! I can't believe I didn't do this earlier! The only downside is the selection. You just don't see that many movies (at least ones I want to buy) in their store. The easy to remember pricing structure is either $5.99, $7.99, or $9.99.
On top of all this, Netflix has a "Watch Now" option where you can stream movies directly on your computer. Initially the selection was pretty limited but it seems to be expanding daily. There aren't any "new releases" of course but a lot of your favorites will be there. Evil Dead anyone? Hunt for Red October. The Matrix. The list goes on. You can stream (for free) as many hours of movies as the number of dollars you pay in fees each month. So that means if you pay $17.99 a month (what I pay for the three movie plan) you can stream 18 hours of movies. Netflix automatically adjusts the quality of the video depending on your connection speed.

| Tier | Data rate | Estimated Resolution |
| --- | --- | --- |
| High | 1.6 to 2.2+ Mbps | Near DVD quality |
| Good | 1.0 Mbps | Well loved/new VHS |
| Basic | 500 Kbps | Old VHS |
With my cable connection and over my wireless network I was never lower than "good". As the speed of your connection changes, Netflix will adjust which tier you are at. Some of the movies were letterboxed while others were not (again, dependent upon what the studios provided Netflix). The "big" technical support issue is DRM (Digital Rights Management) conflicting with firewalls and player settings. Their tech support is open from 7am to 11pm pacific time 7 days a week though if it is a firewall issue they are probably going to tell you to disable the firewall temporarily. Most of the calls that the tech support guy (thanks Mark) I talked to fielded were from adults (interestingly – I thought they'd be from college aged kids) who were trying to watch movies at work! Hence the "firewall" issue.
All the movies were presented with a stereo soundtrack (most likely to limit download time). At the "good" quality over a wireless network, I noticed quite a bit of oversaturation of colors and "blooming" and a fair amount of macroblocking (most noticeably on The Matrix). At the "high" level (wired connection) there was a little edge enhancement but not much macroblocking or bad encoding artifacts. Still, though, for a free service, not to bad. And it is a free service. I thought getting 3 movies at a time was a pretty good deal at $17.99. The streaming service is an add-on that I don't have to pay for. As such, I can't really knock it too much. I wish all the movies were letterboxed and that there were more "quality" options. I really wish you could manually chose which quality (from DVD perfect including audio all the way to "show me now, I don't care what it looks/sounds like") even if it meant having to wait a while for the video to cue up. But that's just the Audioholic in me.
So, let's recap – movies are easy to rent with no late fees and unparalleled movie selection. Movies are easy to buy with no shipping. Streaming movies is easy to do with no additional charge. Um… why would I ever go back into a B&M rental store again? Oh yeah, late fees and limited selection. Well, until Netflix expands their Watch Now selection, B&M stores will have the ability to pick up movies at the last minute. Frankly, that's just not enough of a draw for me.
Seth=L posts on April 07, 2007 10:21
Fort Wayne, Indiana has a population of about 200,000, has 10 Redbox kiosks. One year ago we only had one kiosk (experimental). It tested well so they put one in every Scott's Grocery (local grocery, but very organized). Kroger put their own version of a DVD kiosk in one store, it has yet to be a great success. Redbox picked up very quickly, their service is more flexible and the kiosk is just more appealing.
davidtwotrees posts on April 07, 2007 09:49
The future looks great! But in the here and now, BB wins hands down. I live in the suburbs of Chicago. My BB is about half a mile from my house. I order movies on line, and if I run out, or want to get another I can go right to the antiquated BandM store.
As for damaged or scratched discs, in the fifty or so I have rented, not one has been damaged.
As for the persons who can't tell in advance what movie they will be in the mood for, well, then ordering movies isn't for you. I have three movies sitting on my 3910 waiting to be watched tonight. I spent some 15 minutes considering them in the comfort of my Steelcase computer chair a week ago. Now I have that extra hour that it would have taken me to go to the store, and endlessly look through the movies, trying to figure out which one to pick, I can spend it watching a movie, and not at the store.

People keep mentioning late fees at BB? They haven't had late fees for over a year now. If you don't bring it in in like a month's time, they will sell it to you.
I did Netflix and it was a great service. But Currently, it just can't compete with the blockbuster BandM.
Tom Andry posts on April 04, 2007 15:02
B&M rental stores are going the way of the dodos. There is going to be less and less a need for them. As bandwidth increases, download speeds increase, we're going to see less and less need for DVD's much less the stores that house them. Blockbuster's "drop on off" thing is only a ploy to get you into to the store to rent more/buy candy. They've got this infrastructure that they are trying to maintain. It is only a matter of time before those stores start closing as people either use online "to your door" services (Blockbuster, Netflix, or whatever).

I've friends that use Redbox (or others, I'm not sure how many there are) but they live in big towns. Here in Jacksonville (pop 750,000) I've seen exactly 0 kiosks (outside of the airport). While it works for a small population, it is hard to argue that the expense of putting kiosks into every small town in America (much less the world) is a viable business model. Sure it works in Denver, LA, SF, NY, etc. But what about Waldo, Florida? Pascagoula, Mississippi? I don't think so. By mail is going to be the last real outlet for the DVD which will fade into obscurity with streaming.

Video on demand is just the first foray into this. We'll see more. You like a movie you've streamed and want the PS3 game (probably PS4 by that time)? Stick a blank blu-ray disc into your cable box and they'll burn you a copy and charge it to your bill. Like a movie and want to buy it? They can burn a copy of that (complete with DRM intact) on the same box. This technology isn't science fiction, we saw an example of it at CEDIA (I think) last year (or it may have been CES 2006). It just hasn't been implemented. Those B&M stores are an albatross around the neck of Blockbuster. They'll kill that company or the company will discard them. Only a matter of time.
Micker posts on April 04, 2007 14:10
I was a subcontractor for a company called DVD Play. They came up with the dvd kiosks that redbox uses. Redbox was a customer of theirs and then, after dvd play did all the ground work, redbox(McDonalds owned) took dvd plays designs and ideas and left them in the cold. Pretty crappy move, but what do you expect from a monster corp. like McDonalds.

The dvd kiosks that redbox have are pretty cool. Rentals for $1 and new titles. They basically are there to draw people into the store and to promote buisness at that location.

The problem with netflix is that you have to wait to get your movie. If I feel like watching a movie tonight, I can't just go get it, it takes a couple days to get to me. I could already have some at home, but most people don't always plan on watching a movie. Now some people burn the movies onto blank dvds and this allows them to watch the movie anytime. Not many people do this though, only about 80%, the rest don't know how .
GlocksRock posts on April 04, 2007 13:17
That's too bad. I just went across the street to a grocery store and checked a movie out using the free rental offer on the website. I gotta say, I'm impressed, I like this service. In some ways, this could actually be more convenient than blockbuster for me, just no instore game rental coupon though, but I rarely rent games anyway.