Movie Downloads Coming to Amazon.com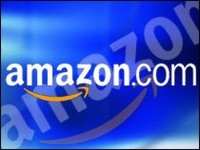 It had to happen sooner or later, downloadable movies accompanying the DVD release timeline is the future. The question was who could pull it off first? Studios are loath to upset the silver disc distribution method. Comcast seemed to be close to offering downloads with its Video-On-Demand sales. Many would have thought iTunes, MSN, Google or Yahoo would license movie downloads first. But it turns out Amazon.com is closest to offering full length digital films. The E-tailer is in talks with several studios who could be selling full length movie downloads as early as April. Variety reports the service will launch with at least two major studios in a partnership to offer digital content.
Amazon's enthusiasm to integrate digital content downloads with their business model is driven by encroaching competition. iTunes and Google Video licensed TV downloads. Some major studios already sell movie downloads to Movielink and CinemaNow from the Pay-Per-View timeline that is behind DVD. Amazon is wisely taking the future of retail entertainment a step further. But it won't be a straightforward download purchase, at least not yet. So far exactly how Amazon intends to sell movies online is undecided.
Plans for the rollout of Amazon's digital movie service are being discussed. Amazon has to satisfy distributors and take care not to hurt its own DVD sales by offering digital downloads. One suggestion has been to offer the download for a fee that could be credited toward the purchase of the DVD. Another suggestion is to provide the download to DVD buyers so they can watch the movie while the DVD arrives in the mail.
Movie downloads tied to DVD sales is a baby step into a direction that someday we'll take for granted. If the format war between HD DVD and Blu-Ray isn't decided quickly they could both lose out as the film distribution method of choice. An optical format no matter what its capacity is no match for a nice wireless media center with variable storage.
Special Thanks to www.HomeTheaterFocus.com