Merry Xmas from Audioholics Sponsors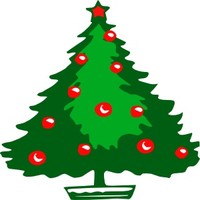 If you win, it'll be like Santa came twice.
Just in time for Christmas (sort of) a couple of Audioholics sponsors are running contests in our forums. What could you win you ask? How about an Olive Media O3HD Media Server valued at $999? How about a Zona Wireless Surround Speaker system from Aperion Audio? Not interested? Yeah, we believe that like we believe you'd turn down a date with Olivia Munn because she's not your type. To enter one of the contests all you have to do is click on one of the links, register for the forums (which you should have done already), and answer a few questions in the forum thread. Make sure to take a look at the contest rules for eligibility. Here's a few stats about the prizes:
Aperion Audio Zona Wireless Surround Speaker System Features:
2-way powered speakers with built-in wireless receiver
Uncompressed 16 bit/48 kHz audio quality
Wireless range up to 150 feet
Plug and Play auto connection
2.4 GHz wireless band
USB 2.0 Plug and Play Interface
Remote Control
Threaded Inserts for Wall or Stand Mounting
Olive Media O3HD Media Server Features:
High-resolution Cirrus Logic DAC (192khz/24-bit)
Ultra-quiet 500GB AV hard drive (Holds almost 5,000 HD tracks or 1,500 CDs in original quality)
1x Wired Gigabit Ethernet
High-resolution (480 x 272 pixels) 4.3" wide-aspect ratio touch-screen
Passive cooling without noisy fan
The Aperion Audio contest ends at the end of the month while the Olive Media contest ends a week later. Have fun and good luck!
Enter the Aperion Audio Contest