An Evaluation of Studios and Titles
Blu-ray.com: The 'Now Available' List

Beyond these titles, I found additional titles on HD DVD that are not out on BD yet that would ultimately come from BD-only studios.
While I have included links to the websites where these titles are for sale as a convenience, this is not intended to advertise these particular merchants and I welcome all to submit the web addresses of any other merchants that readers might discover.
Sony
Wikipedia: TriStar Pictures (spelled Tri-Star until 1991) is a subsidiary of Columbia Pictures, itself a subdivision of the Columbia TriStar Motion Picture Group, which is owned by Sony Pictures. It was founded in 1982.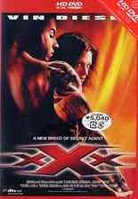 Wikipedia: XXx
xXx - xploitedcinema.com
Wikipedia: Screen Gems is an American subsidiary company of Sony Pictures Entertainment's Columbia TriStar Motion Picture Group that has served several different purposes for its parent companies over the decades since its incorporation.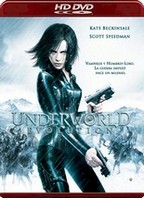 Wikipedia: Underworld Evolution
Underworld Evolution - xploitedcinema.com
Walt Disney
Wikipedia: Touchstone Pictures (also known as Touchstone Films in its early years) is one of several alternate film labels of The Walt Disney Company, established in 1984. Its releases typically feature more mature themes than those that get released under the Walt Disney Pictures banner. Touchstone Pictures is merely a brand and does not exist as a separate company: the two de facto companies behind it are Walt Disney Motion Pictures Group, Inc. and Walt Disney Pictures and Television.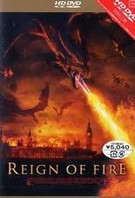 Wikipedia: Reign of Fire
Reign of Fire - xploitedcinema.com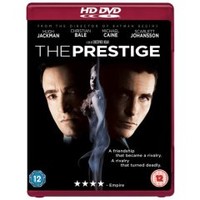 Wikipedia: The Prestige
The Prestige - amazon.co.uk
Wikipedia: Miramax Films is a film production and distribution brand that was a leading independent film motion picture distribution and production company headquartered in New York City before it was acquired by The Walt Disney Company. It was considered an important quasi-independent studio for many years after the Disney purchase.
In 1993 Miramax was purchased for $70 million by The Walt Disney Company. Harvey and Bob Weinstein ran Miramax until they left the company on September 30, 2005. During their tenure, the Weinstein brothers ran Miramax independently of other Disney companies. However, Disney had the final say on what Miramax could release (see Fahrenheit 9/11 and Dogma, for examples). Disney's Buena Vista Home Entertainment division releases Miramax output.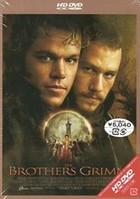 Wikipedia: The Brothers Grimm
The Brothers Grimm - xploitedcinema.com
Despite initial fears by some critics and film fans (based on the fact that the release date was rescheduled several times), The Brothers Grimm was released August 26, 2005 after final arrangements made by the Weinstein brothers and the Walt Disney Company concerning how to divide the catalog of Miramax films currently in production. MGM and Miramax's Dimension Films produced the film, MGM has international rights, and Dimension/Miramax has US distribution rights. MGM backed out of its deal to co-distribute in the US, which also contributed to the delay in its release.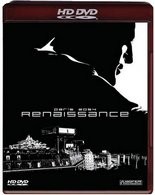 Wikipedia: Renaissance
Renaissance - xploitedcinema.com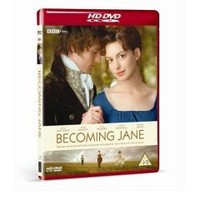 Wikipedia: Becoming Jane
Becoming Jane - amazon.co.uk
MGM
Metro-Goldwyn-Mayer, Inc., or MGM, is an American media company, involved primarily in the production and distribution of films and television programs.
On April 8, 2005, the company was acquired by a partnership led by Sony Corporation of America and Comcast in association with Texas Pacific Group (now TPG Capital, L.P.) and Providence Equity Partners. MGM Mirage, a Las Vegas-based hotel and casino company listed on the New York Stock Exchange under the symbol "MGM", is not currently affiliated with Metro-Goldwyn-Mayer.
Sony Pictures will distribute several MGM/UA/Columbia TriStar co-productions—most notably Casino Royale—but outside of the co-productions MGM is now actively involved in acquiring worldwide film rights and distributing theatrical motion pictures domestically. 20th Century Fox will be handling the international theatrical distribution and worldwide home video distribution of MGM titles.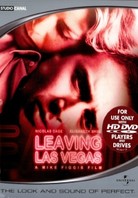 Wikipedia: Leaving Las Vegas
Leaving Las Vega - amazon.co.uk

Twentieth Century Fox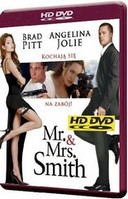 Wikipedia: Mr. & Mrs. Smith
Mr. & Mrs. Smith - xploitedcinema.com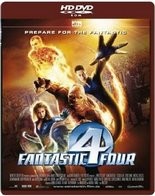 Wikipedia: Fantastic Four
Fantastic Four - xploitedcinema.com
Lions Gate
Wikipedia: Lions Gate Entertainment Corporation, (usually rendered as Lionsgate) is an American entertainment company which originated in Vancouver, British Columbia, Canada and now is headquartered in Santa Monica, California. As of 2007, it is the most commercially-successful independent film and television distribution company in the United States.
Wikipedia: First Blood
Rambo First Blood - xploitedcinema.com
Artisan Entertainment was a privately held independent American movie studio that has been owned by Lions Gate Entertainment since 2003. At the time of its acquisition, Artisan had a library of thousands of films developed through acquisition, original production, and production and distribution agreements.
The company owned the home video rights to the film libraries of Republic Pictures, Vestron, and Carolco Pictures. They also owned Family Home Entertainment (FHE), and its motion picture subdivision, FHE Pictures.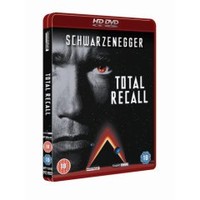 Wikipedia: Total Recall
Total Recall - amazon.co.uk
Wikipedia: Terminator 2
Terminator 2 - amazon.co.uk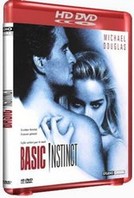 Wikipedia: Basic Instinct
Basic Instinct - xploitedcinema.com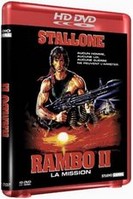 Wikipedia: Rambo: First Blood Part II
Rambo First Blood Part II - xploitedcinema.com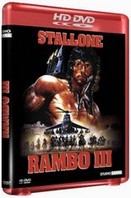 stratman posts on September 17, 2007 11:14
Fred333;309878
Yea this industry changes it seems everyday. I wish they would just come up with one universal format so we could share information effectively across all channels.
Are you nuts!!! That would be too easy and good for the consumer!
Fred333 posts on September 17, 2007 10:07
Yea this industry changes it seems everyday. I wish they would just come up with one universal format so we could share information effectively across all channels.
dobyblue posts on September 12, 2007 11:28
mtrycrafts;307320
Perhaps that is so in the EU countries by EU government edict?
No it is so in every country on this planet.
Region coding is optional on Blu-ray.
The Dukester posts on September 11, 2007 23:01
Total Posts: (and I didn't even write this article)


Ah, biscuits. And after Stratman and I defended your honor:o
Oh, well, it had your name on it I still liked the article.
mitch57 posts on September 11, 2007 22:10
Total Posts: 19,592
- An average of 59.7 posts per week.

Um... Wow. Let's not be too upset here, he seems to really take this stuff to heart. We, on the other hand (and I didn't even write this article) are simply reporting on things that the average person might find interesting.

So far, from what I can tell, 100% of all people who have slammed this article are staunch Blu-ray supporters who have already bought a Blu-ray player. They assume we're pro HD DVD, when in fact we couldn't care less who "wins" since we believe both formats will ultimately be niche.

I agree. The individual in question at remotecentral has been on his high horse about Blu-ray for weeks now. He is a Blu-ray owner and thinks HD DVD is pretty much worthless.

Like you Clint, I too could care less. I just wish there were only one format. But in all likelihood both formats are doomed. By the time the dust settles a new format from another company will be entering the market.