AVRant #28: Dina has hit her Quotie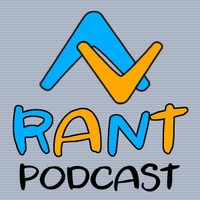 Stupid planes flying over my stupid house...
Tom starts off with a few announcements about the AVRant voicemail, the new music challenge, a few minor changes to the website, and AVRant's ranking on Podcast Alley (you guys ROCK!!!). Tom mentioned "Save the Milk" but he meant RememberTheMilk.com. Tom talks about the Grindhouse movies and gives his impression of their visual and audio styles. Tom laments his recently deceased Xbox. What should you get the CEO of Sony for Christmas? How 'bout a time machine. Tom throws down on Blu-ray (don't worry, he's got no love for HD DVD either). Do you know what LARP is? Listen in to find out. Have you seen Trekkies? Dina has and that's pretty cool. Tom answers some listener questions about future proofing your system and whether it is better to have one more expensive sub or two cheaper ones. Tom talks about WAF briefly. You have homework - Read THIS. Do it now. Tom realized right after they finished taping that he forgot to give his impressions of the HD DVD version of Transformers. That'll just have to wait until next week. Thanks for listening.
Tom Andry posts on November 15, 2007 13:28
They are supposed to be 30 minutes but we've been running a little long lately. Basically 35-37 minutes or so. Though I don't know what player you are using (even the one on the site has a visual representation of how long you have to go) where you are absolutely in the dark. You can always download them and play them on a media player which will give you an exact time remaining.
davidtwotrees posts on November 15, 2007 12:53
Seth=L;329998
I love the podcasts.
I like them to, but unless I missed something, there is no way to tell how long they are. And while they are riveting.......if I am going to spend an hour on something......I'll do it in front of the rig for critical listening to new music...If, on the other hand, I knew they were 20 minutes long I would gladly listen in......
Seth=L posts on November 15, 2007 12:36
I love the podcasts.