AV Rant #239: Primed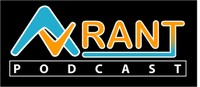 Primed and Ready
This AV Rant podcast contains part two in a series of interviews with one of the foremost designers in the field of electrostatic speakers. David Janszen is the son of Arthur A. Janszen, the inventor of the first practical electrostatic high fidelity loudspeaker. If you wanted to know about electrostatic speakers, you'll want to tune in for these interviews. This week Liz and Tom take on the new $50 unlimited movie deal. "Just" $50 a month and all the in-theater movies you want. They make a few suggestions on how this might actually sell. Tom has a point about Piracy and DRM, Liz has a point about violence in videogames (the ruling), and they both love getting email from listeners suggesting topics. Tom's article on the Double Blind Test has two points - participants and "proving" the null hypothesis. This week's Soup to Nuts is part 2 (of four) of an interview with David Janszen. It's all about electrostatic speakers. Thanks for listening and don't forget to vote for us at Podcast Alley! To see our (mostly) complete collection of show videos, click here. Download Tom's FREE ebook Bob Moore: No Hero which is pretty much available everywhere.
Click below to listen to the Podcast in your browser
Got a comment? Let us know.
GlocksRock posts on July 01, 2011 10:33
Can't wait to listen, this is my favorite podcast. I think Tom should do more podcasts, I love to listen to him rant about everything from AV related stuff, to beer or whatever else is on his mind.